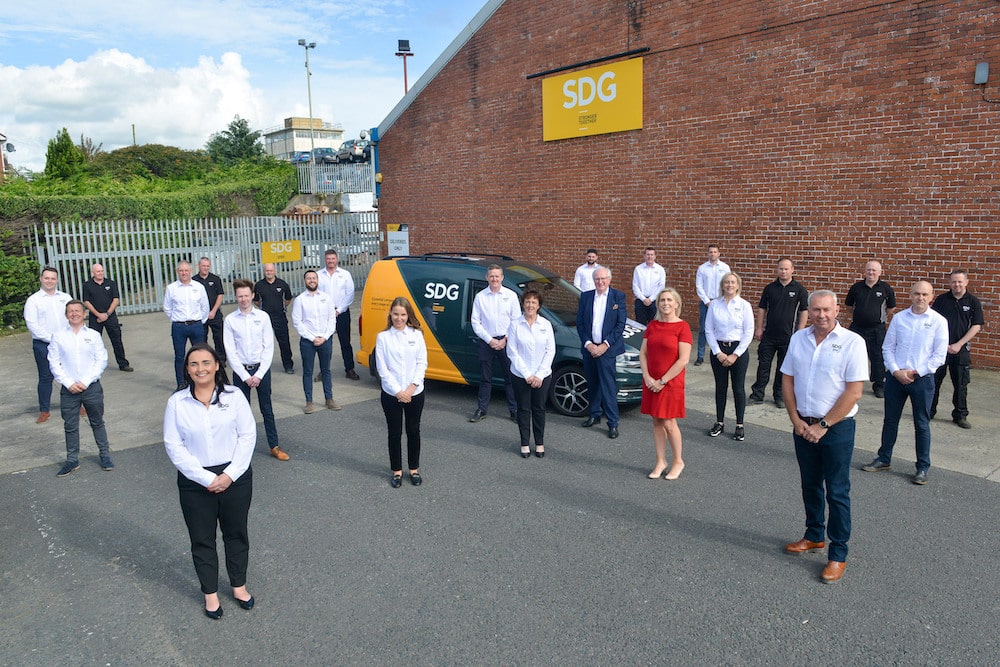 A specialist construction supply company in Armagh has secured a lucrative £1 million deal with German company BT Innovation GmbH.
SDG, founded in 1990 by Seamus Duffy, will become the UK and Ireland distribution partner for the German firm.
The company, headquartered on the Moy Road, employs around 25 people and last year announced £6m in sales, against a challenging backdrop of the Covid 19 pandemic.
They work with manufacturers, contractors, engineers and designers supplying essential components that improve safety, enhance quality and drive efficiency at every stage of construction.
B.T. Innovation GmbH is an internationally recognised company providing innovative solutions for precast concrete plant and on-site construction, creating products which simplify and accelerate the production and precasting process.
Commenting on the partnership, Oliver Phelan, Head of Sales at SDG said: "This collaboration means SDG can offer a full suite of products and systems encompassing all aspects of the precast concrete process from start to finish to clients.
"The systems and expertise offered from SDG and BT Innovation is unique in the UK and Ireland marketplace, and can be tailored to the specific requirements of the client. It is truly innovative and designed to increase efficiency for them."
Louise Skeath, SDG's CEO added: "This partnership allows SDG to increase our offering to clients, and further positions us as a key partner to industry.
"As a company it is essential that we are not merely a supplier of products to construction, but a trusted advisor and innovator of change and new thinking in the industry here and for the future."
Johannes Klose, Key Account Manager, BT Innovation GmbH concluded: "The partnership with SDG provides an excellent opportunity to further enhance our reach and customer loyalty in the UK and Ireland markets.
"We always focus on the needs of our customers by constantly providing them with new, innovative, and specialised problem solutions across the construction industry. The team at SDG have the technical skills and expertise required to support our products to clients, and we are confident that in SDG we have found a partner who will successfully deliver all of that."
Sign Up To Our Newsletter