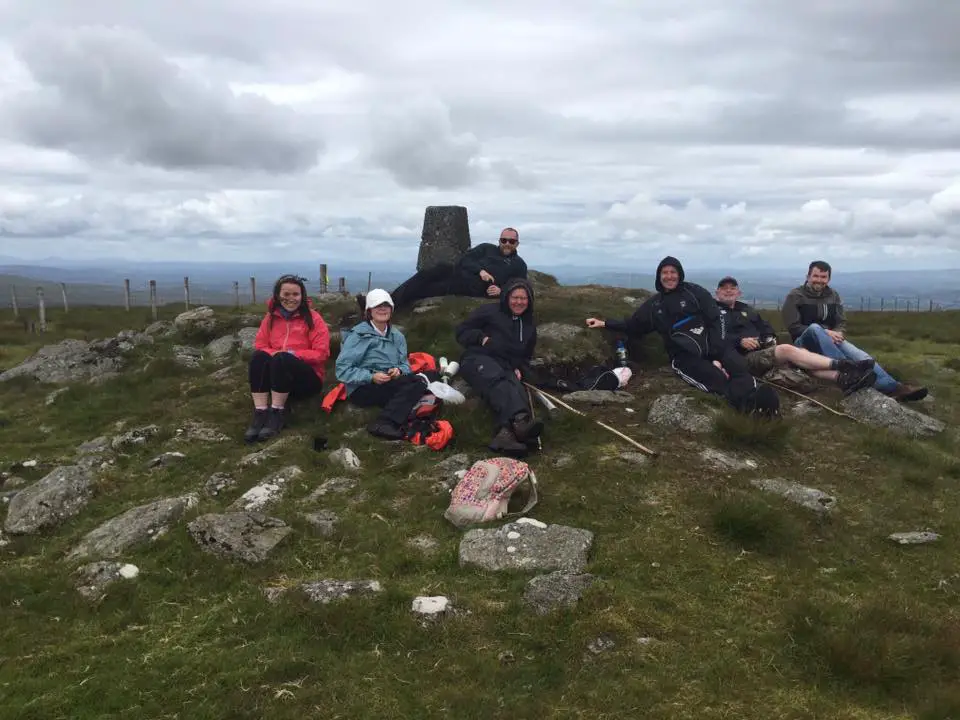 Armagh's bilingual walking group Siúil has had a busy year so far and has planned a number of excursions for those interested in getting back out into the hills after the summer break.
Earlier this year, the group walked in the Mournes, the Cooley mountains, the Sperrin range, in the Clogher Valley, in Leitrim, Wicklow and even completed Ireland's highest mountain, Carrauntoohill in County Kerry.
Following the August walk with the Friends of the International Brigades, Siúil will recommence its monthly schedule of walks, as well as taking part in a number of other walks being organised by Irish language groups.
At the end of September, members of the Siúil group are invited to take part in Glór na nGael's inaugural Irish language walking weekend in the south Donegal Gaeltacht of Gleann Cholm Cille, which includes a climb on Sliabh a' Liag or Slieve League on Friday and a longer walk on Saturday from Port to Slievetooey.
Siúil will return to the Mournes on Saturday 7 October with a 7 mile hike on Slieve Binnian starting at 11am at the Carrick Little Car Park.
The following Saturday, members of the group are invited to take part in a short walk at Gosford Forest Park, which is being organised by Oireachtas na Gaeilge, starting at 1pm.
November's walk will take place on the second Saturday of the month after the Oireachtas na Samhna festival and will take place in Belfast, with walkers visiting the Divis trails, starting at 11am at the car park on Divis Road. A short walk at the start of December will visit Clare Glen near Tandragee on Saturday 2 December and members of the group will also make the annual trek to join our fellow Gaels at Slieve Gullion to celebrate the Winter Solstice on the 21 December.
Members of the group and those interesting in taking part in our bilingual walking group are asked to keep an eye on Cairde Teo's social media sites for updates and for changes to the itinerary.
The walks are subject to alterations or changes, depending on the weather.
If you would like to be added to the Siúil text message service, contact Seán on sean@cairdeteo.com or 028 3751 5229.
The Siúil group is open to fluent Irish speakers, learners and those interested in the Irish language and culture, but everyone is welcome to attend the walks.
Sign Up To Our Newsletter