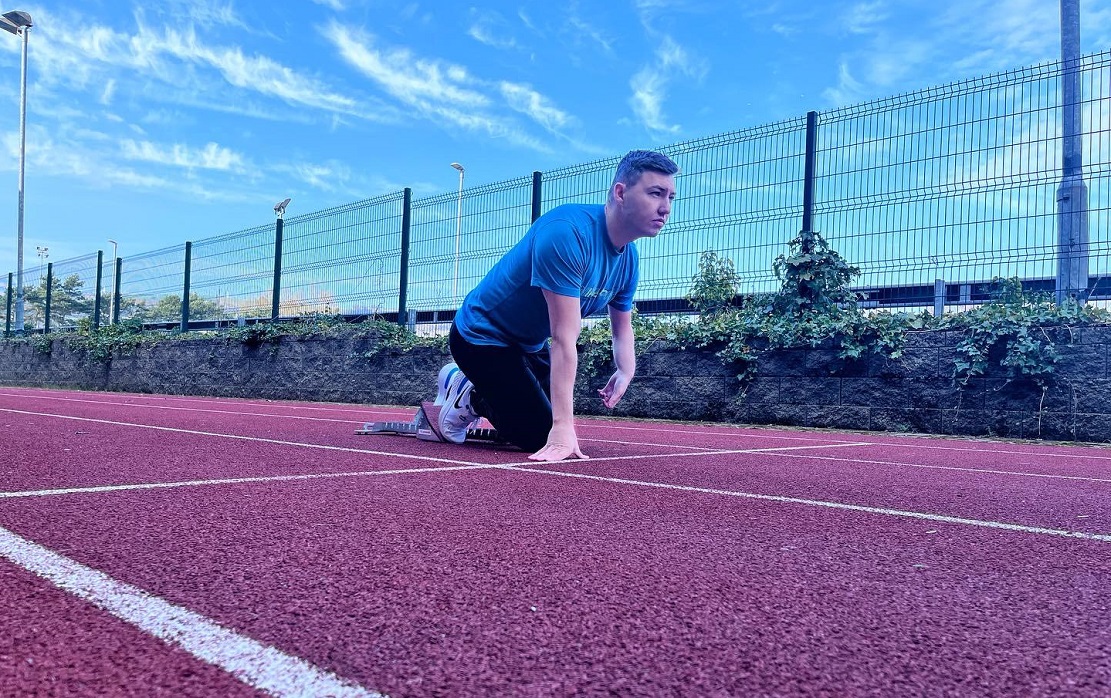 An Armagh athlete who has spent the past three years training for the Commonwealth Games has said he is "gutted" he will miss them following a shock ruling.
Eoin Duffy has been told he doesn't qualify as an international Paralympic athlete because his left arm is 1cm too long.
This is despite the 25-year-old having previously been granted national classification in Dublin in 2019.
Although he is appealing the decision, and is hopeful it will be overturned, it is unlikely to be in time for the games which begin at the end of July.
Eoin was born with his left arm shorter than the other one; his arm is bent, his wrist turned in and he cannot straighten three of his fingers.
He said: "My index finger is the only one I can straighten and they told me that if it was bent like the rest of the fingers, I would have got the classification.
"Devastated doesn't even begin to describe how I'm feeling. I have had my dreams shattered."
Eoin was dealt the unexpected blow in Dubai, where he had gone last month to compete and to gain his international licence as a T47 para athlete.
Both he and his coach – Markethill man Adam McMullen – had expected the classification to be a formality.
Said Eoin: "My disability is clear and obvious. We thought we'd be in 15 minutes and out again but we were so wrong.
"The regulators have made this decision based on the specifics of a book without fully understanding my disability.
"Other athletes with less severe arm disabilities have been given a T47 license.
"The hotel I was staying in was a Para hotel and after the classification, I felt ashamed. I didn't feel part of it any more."
While he was in Dubai, Eoin won a silver medal in the 100 metre race and bronze in the 200 metres.
He was due to race again following the classification but was not allowed to compete.
Eoin, who played Gaelic football for Pearse Óg GFC all his life, gave it up to begin training seriously in 2019.
The following year, he was taken on by coach Adam McMullen.
Said Adam: "I actually thought it was a joke when Eoin texted me the news about the classification.
"I know he is devastated. He had really strong feelings about going to the Commonwealth Games and his family were all behind him and we were all behind him. So this is a real gut punch.
"But there's a massive opportunity for Eoin in the future, the first step is riding this injustice. He has built up a really good case and I have no doubt he will win the appeal."
Eoin, meanwhile, has taken a break from training for a while but is still doing some light gym work just to keep in shape.
He has thanked Conor McCann and MCS Utilities for funding his career to date, other local businesses who have helped him out and  everyone involved in getting him this far on his Para journey.
The appeal to the International Paralympic Committee is being made by Paralymics Ireland.
Sign Up To Our Newsletter