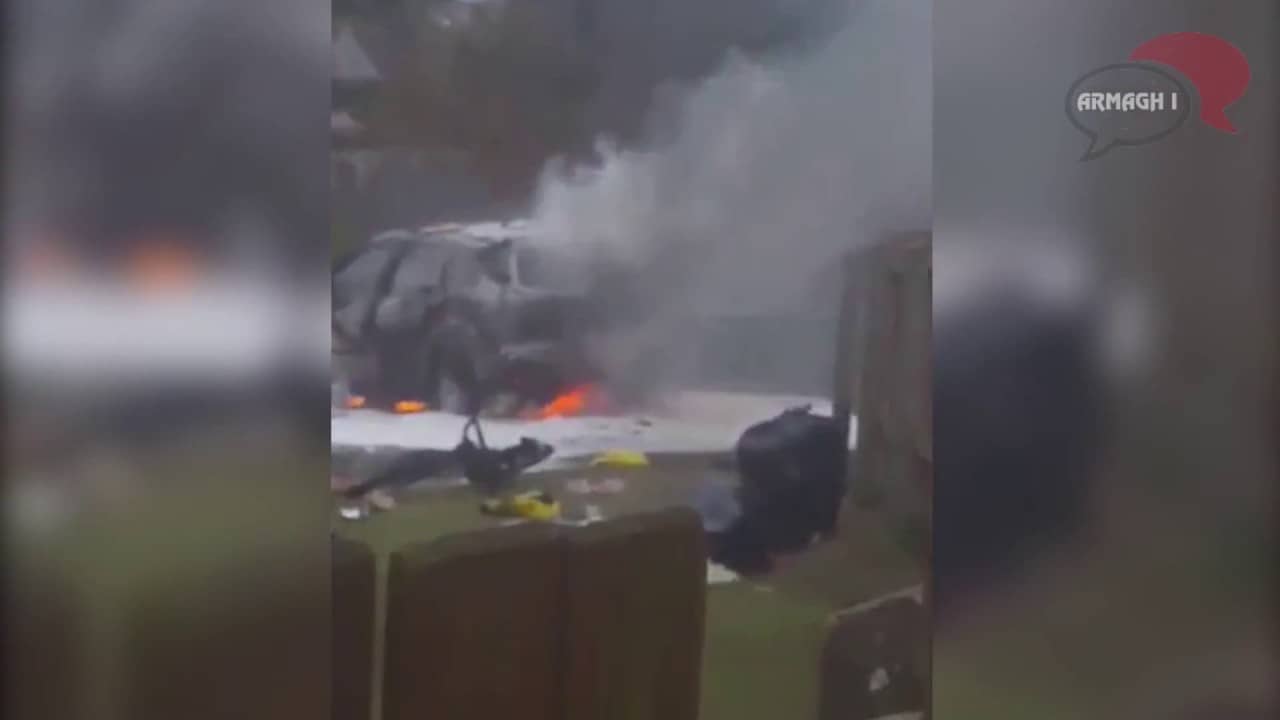 An arson attack in an Armagh housing estate earlier today has been branded reckless and an act that could have resulted in tragedy.
MLA Cathal Boylan told Armagh I: "When young people start organising arson, they don't realise the potential consequences of what they're doing."
The Newry and Armagh Assembly representative was commenting following the incident in Mullacreevie Park.
He added: "Not only is considerable property or environmental damage being caused in the residential areas of Mullacreevie but this is being further compounded by the additional financial costs associated with fire-brigade call-outs and resulting clean-up operations.
"Only a small group are involved in this. They are oblivious to the damage they are doing to their own community and I would implore parents to have a discussion with their children on the dangers of playing with fire. This was a reckless act and could have had a tragic outcome."
Although no-one was seriously injured in the incident local councillor Garath Keating said the end result could have been so much different.
"These fires are believed to have been set deliberately," he added, echoing his party colleague's sentiments.
"Those responsible don't appreciate how catastrophic the result could have been.
"The fire was set just a couple of metres away from homes and gardens. This is an estate with many young children about.
"This incident highlights just how much those involved in anti-community activity are putting the safety of others at risk," he said.
Read more news:
Police raid suspicious building in south Armagh but it wasn't what they expected
Stolen vintage tractor spotted; owners believe it could be in Armagh area
Newborn lambs just eight hours old stolen along with two pregnant sheep
Renewed appeal for stolen cattle as five more are recovered in Darkley
Brave Clare's justgiving appeal to open children's sensory room at Daisy Hill
'What planet are they on?' Hundreds turn out to protest new SRC campus plans
Staggering 8,000 names removed from electoral register across county's two constituencies
Buddha statue stolen from house in Monday morning burglary
Armagh woman close to tears as she witnesses pensioner's true act of kindness
Sign Up To Our Newsletter