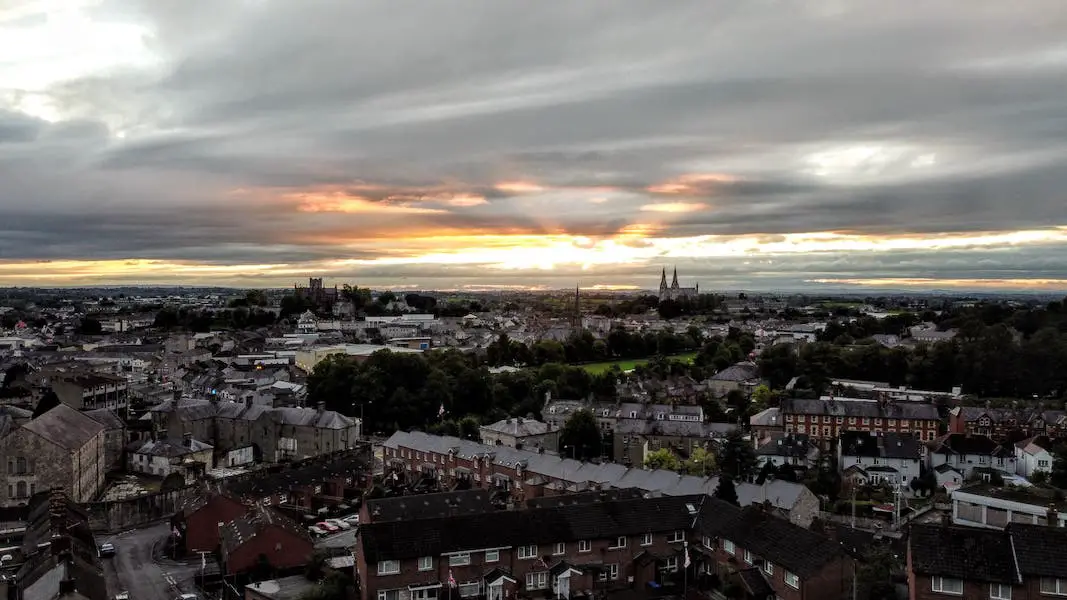 A community advice centre has said it is expecting a "huge surge" in people seeking help with food and energy costs as the colder weather approaches.
Community Advice Armagh (which replaced the Citizens' Advice Bureau) said that while the number of calls asking for help hasn't been "too bad so far", it is expecting that to change dramatically.
Centre manager Donna Morris said that at the moment they have had requests for food vouchers and help with heating oil but no more so than in previous years.
However, she added: "I do expect a huge surge in the next month or so. I imagine a big explosion of people needing extra support.
"I think at the moment with the weather being good it hasn't hit families properly yet."
The centre works along with Elim Church, which runs Armagh Foodbank, in allocating food vouchers and with St Vincent de Paul to support people with fuel cost pressures.
The centre's advisers also provide free checks to ensure families and individuals are receiving all the benefits they are entitled to.
Ms Morris said the organisation is currently in talks with Armagh City, Banbridge and Craigavon Borough (ABC) Council to see if it can get more funding to help people in the coming months.
"We know it's going to be very difficult for people so we are looking into different way we can assist and discussing things like food banks, along with St Vincent de Paul and the Salvation Army," she explained.
She said the £100 voucher for oil announced by the Government for households in Northern Ireland was "borderline help" adding, "that's not going to fill an oil tank for a family for the winter".
Ms Morris said most of its clients are on benefits, particularly those switching to Universal Credit from the legacy benefits.
"There are still quite a few people on the legacy benefits and there's a five-week wait for people who are changing to get their money so that is a major difficulty," she said.
Ms Morris, who has been manager for six years, said she had noticed a definite change in that time with "people finding it much harder".
"The change over to Universal Credit for families has caused a lot of hardship. Yes, they are able to get a loan but that loan has to be paid back. And some people are worse off on Universal Credit than they were on the old legacy benefits too," she explained.
She urged anyone considering changing to Universal Credit to speak to them and get a check first.
"Everyone will have to move over eventually and at the minute it's only if there is a change of circumstance that they will be changed over. They may be able to stay on the legacy benefit longer and in some cases will be better off if they do."
The service, which has five paid members of staff and a number of volunteers, is funded mainly by the Department of Communities and ABC Council.
"Demand is very high for appointments, if we can resolve problems over the phone, we do, and most people can be helped that way. However, our waiting list for face-to-face appointments can be up to three weeks," she said.
"We serve a lot of the migrant community and the problem is getting interpreters which we don't really have the funding for."
Community Advice Armagh opens Monday to Friday and anyone needing help or advice is asked to contact them by phoning 028 3752 4041.
Sign Up To Our Newsletter