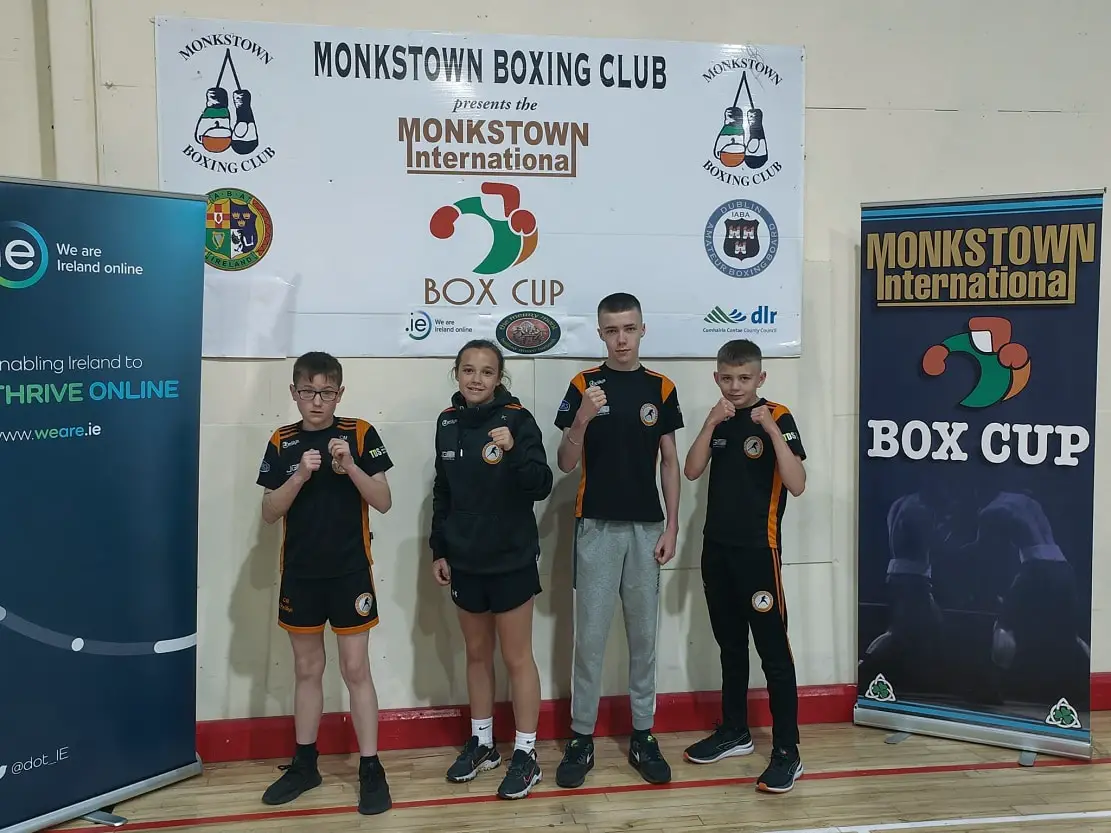 An Armagh community boxing club has said that its youth development approach has helped nurture the next generation of pro boxers.
Richard Clarke, of Armagh Amateur Boxing Club, says that the club is going from "strength to strength" after a host of recent wins by younger members.
Back in June, 15-year-old Ryan Grimley managed to pick up his second win at the Monkstown International Cup, alongside Phoebe (12) and Malachy (12), who picked up gold medals and Cathaire (12) who won a silver medal at the contest.
To top that off, Ryan went forward to the 2023 National Senior Cadet Championships in July, where he managed to win the final at the National Stadium in Dublin.
He will be starting training with the Irish squad this Saturday.
Richard says that it's this competition, where the the Irish team pick their boxers, so it is hoped that Ryan might eventually be called up.
"The next step if you're on the Ireland team, is the likes of the Olympics, so you know his name is at least being battered about with the right people," Richard said.
Ryan went for the All-Ireland this year and, despite losing, he has taken that defeat on the chin to come back stronger and win the next two competitions after that.
Aoife Dougan (16) is another member of the club whose name needs no introduction.
Back in 2022, she became Armagh's first female All-Ireland boxing champion, becoming something of an ambassador for the sport in the area.
Since then, Aoife has been called up to go and train with the Ulster High Performance Centre. She missed out on the Cadets this year, but the long term goal is that she makes it to the Ulster team.
"Aoife has dug deep, she's got where she needs to be and and has been acknowledged by the Ulster board," said Richard.

There's also the County Armagh/County Down Development Squad, with Ryan, Aoife and two other boxers called forward to head to England in a number of weeks time to compete.
"All in all, we had six All-Ireland finalists and then we had four who went forward to the Monkstown Cup, three of which came away with gold," Richard explained.
"It just seems to all be hopefully nicely falling into line and that their effort is paying off."
Richard says that the club is all about the growth and development of the 50 odd boxers who belong to it.
"From a club point of view, we're the very grassroots of the boxing community in Armagh, so we're focused on bringing boxers through from the age of seven and working with them the whole way up, getting them as far as we can.
"We focus on where we can get them and then hopefully it develops thereafter and we try and give them the most opportunities that we possibly can. What we're doing seems to be working at the minute."
He added: "The club's gone from strength to strength and we're drawing in more coaches. Two years ago, we had four coaches, now we're sitting at eight or nine and everybody is bringing their own wee bit of knowledge to the table.
"I think all the boxers are benefitting from that and even those going off to the development squads are coming back with something different and something new. The club's evolving and changing all the time so we're constantly looking out and learning off each other.
"We've even got two coaches who've been brought forward to coach the high development squad, so they're learning off other coaches as well and bringing it back.
"It's all positive for even those kids who are joining us in September who haven't even put a pair of gloves on. That knowledge and everything that the club is developing is all to their benefit."
Sign Up To Our Newsletter