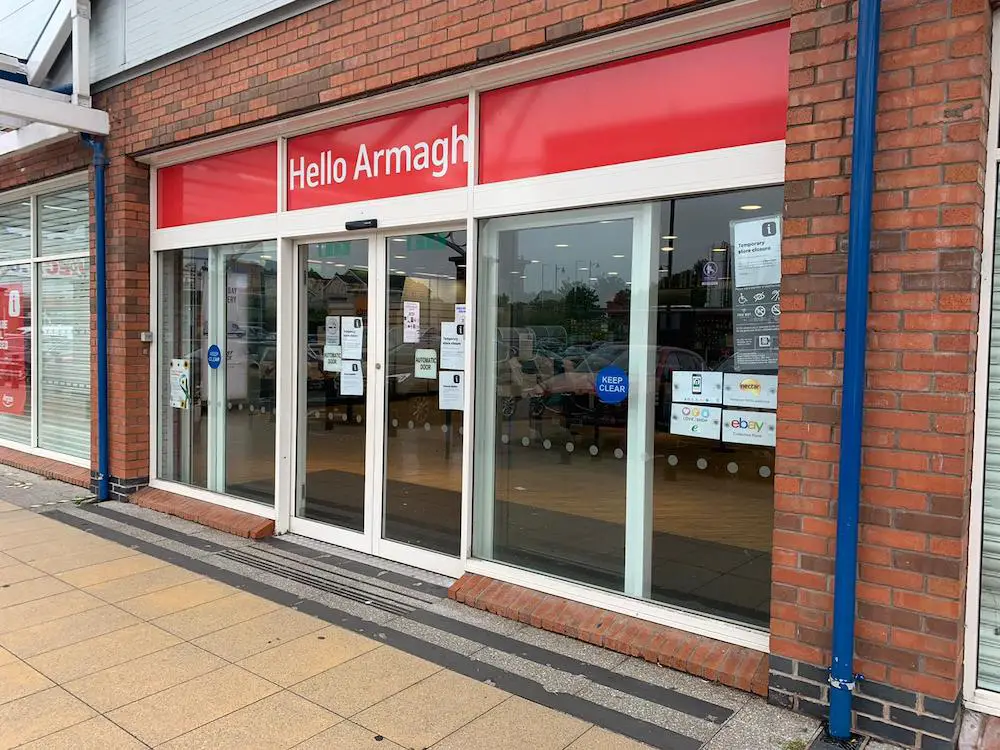 Hopes of Argos reopening at Spires Retail Park in Armagh have been dashed.
Confirmation that the outlet in Armagh city is to close on a permanent basis was confirmed with the announcement from Sainsbury's earlier today (Thursday).
The body blow was delivered by the company's Chief Executive Simon Roberts who said the 120 standalone Argos stores, which have not reopened since they were closed back in March – including Armagh – "will now close permanently".
The statement added: "Over the next three years we will open up to another 150 Argos Stores in supermarkets and a further 150-200 collection points.
"In total, we will close around 420 Argos stores by March 2024, reducing the total number of standalone stores to around 100."
Argos currently operates a collection service out of the Sainsbury's store in the Mall Shopping Centre.
Fears for the Spires store were raised last month, and unfortunately those fears have come to fruition.
At present, the closest fully operational walk-in store is in Craigavon.
Mr Roberts said Sainsbury's is "talking to colleagues today about where the changes we are announcing in Argos standalone stores and food counters impact their roles".
He added: "We will work really hard to find alternative roles for as many of these colleagues as possible and expect to be able to offer alternative roles for the majority of impacted colleagues."
Sign Up To Our Newsletter