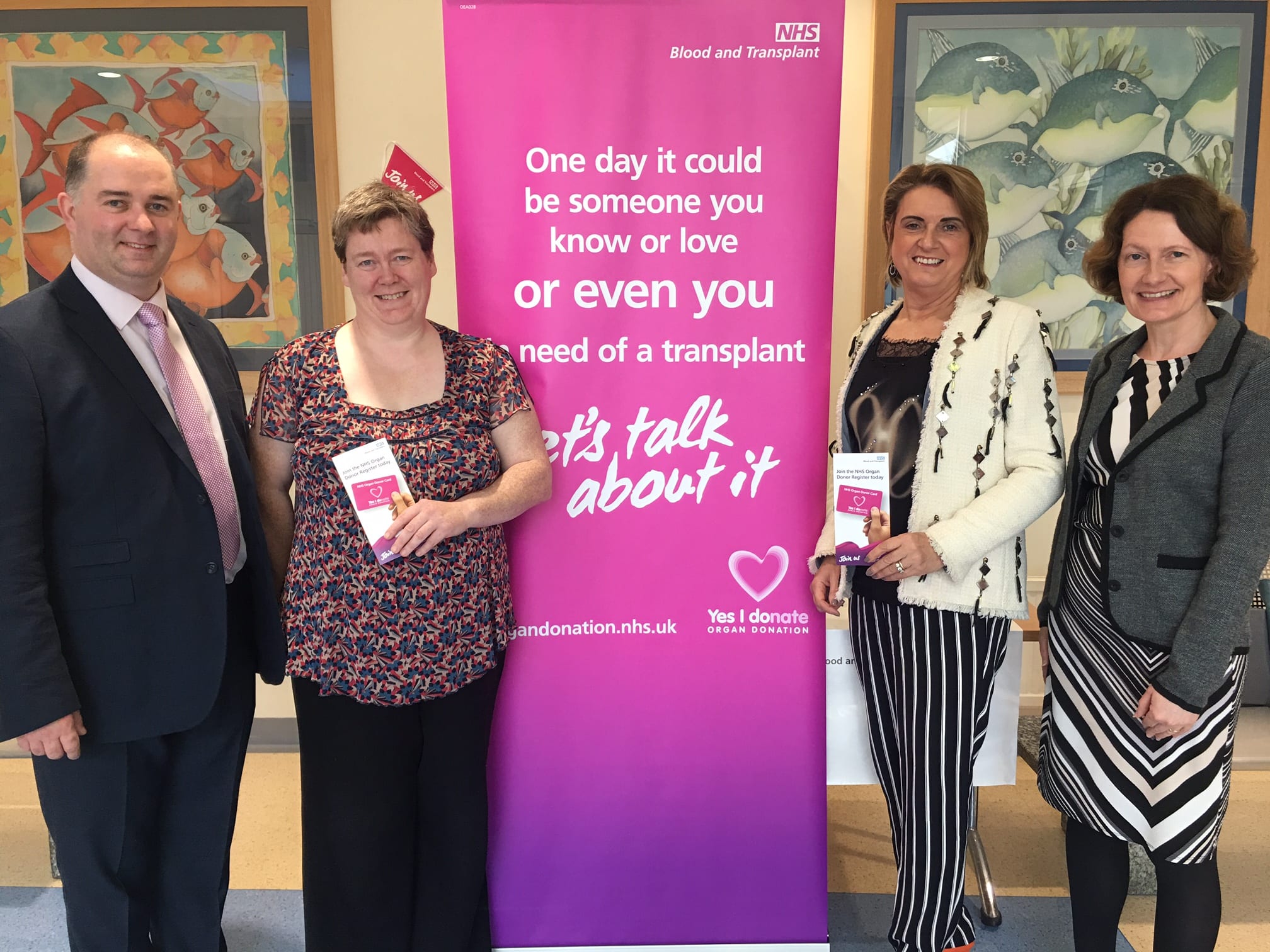 The Southern Health Trust is supporting Organ Donation Week and an appeal for the public to talk about organ donation.
Over the last year 52 people in the Southern Trust area have received lifesaving or life changing transplants.
But hundreds of transplants are being missed around the country every year because families don't know what their relative wanted.
During the week (September 4 to 10), NHS Blood and Transplant, hospitals, charities and supporters of organ donation are encouraging people across the UK to talk about organ donation with their relatives and friends. This way, if you are ever able to be an organ donor your family won't be left with making a difficult decision without knowing what you wanted.
NHS Blood and Transplant surveys show more than 80% of people support organ donation but only around 49% of people have ever talked about it. Research shows that women are 30% more likely to start a conversation about organ donation than men.
Edel Livingstone, Specialist Nurse for Organ Donation said: "We're proud to support this lifesaving appeal and it's really easy for everyone to take part – just have a chat.
"That chat might be the next time you sit down for a meal, when you are shopping or working, or when you are just driving in the car. If you want to be a donor, your family's support is still needed for donation to go ahead, even if you are on the NHS Organ Donor Register."
Have you registered to be an organ donor? It only takes 2 minutes to add your name to the NHS Organ Donor Register and one day you may be able to save lives. www.organdonation.nhs.uk/register-to-donate/
If you would like further information on Organ Donation please contact Edel Livingstone, Specialist Nurse for Organ Donation at Craigavon Area Hospital Email: edel.livingstone@nhsbt.nhs.uk
Sign Up To Our Newsletter