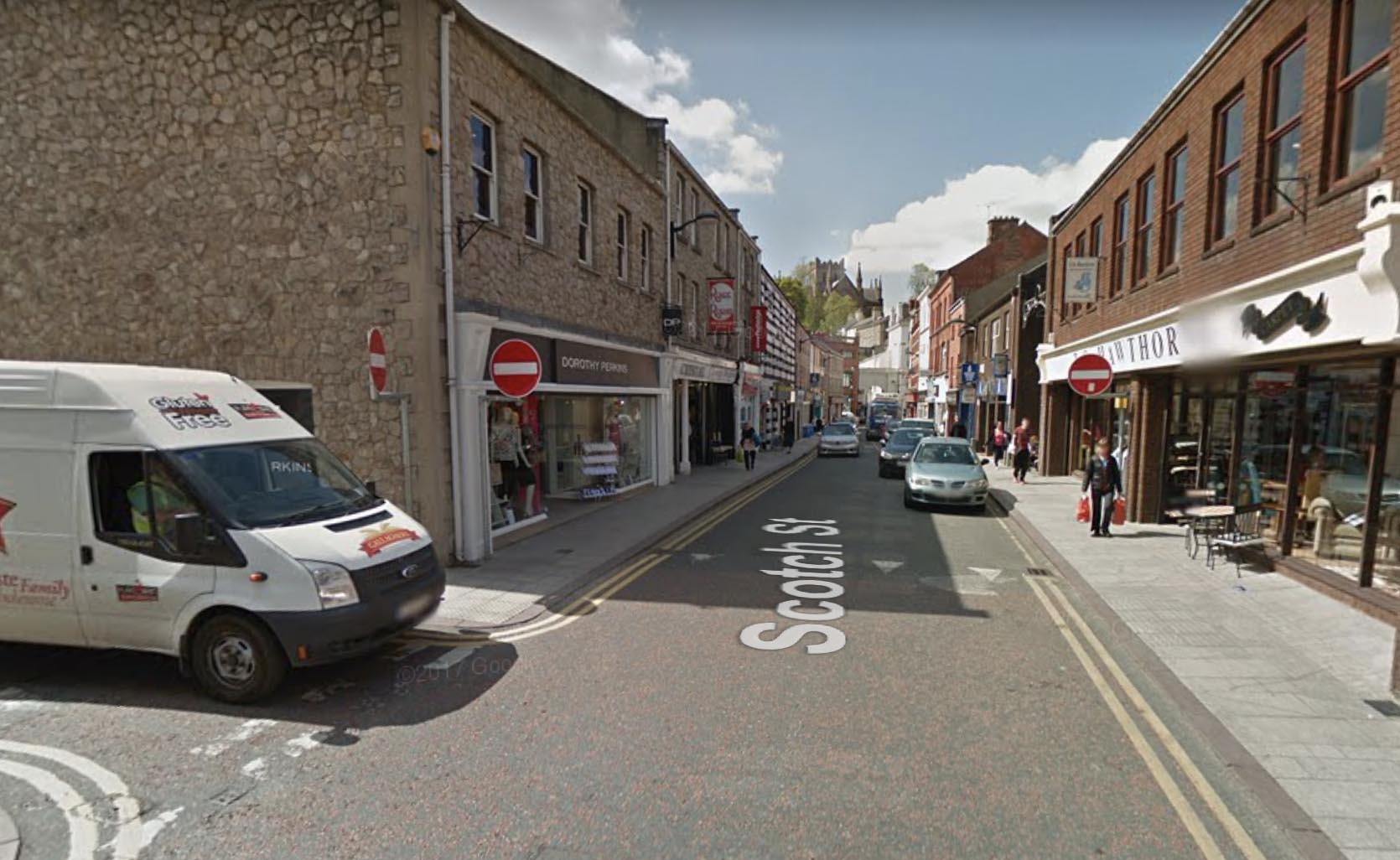 Police are appealing for information following a hit and run in Armagh City centre on Friday morning.
A parked car was left significantly damaged by another vehicle, believed to have been a lorry.
The incident happened on Scotch Street around near the junction of Linenhall Street between 9-10am.
A PSNI spokesperson said: "We are investigating a hit and run which occurred possibly involving a lorry.
"The suspect vehicle has caused significant damage to a vehicle parked on Scotch Street near the junction of Linenhall Street.
"Unfortunately CCTV doesn't cover the area and the owner was unaware until some time later.
"At the minute it's unknown whether the driver is even aware that they have caused this damage.
"If anyone has seen or heard anything please call 101 and quote 679 of 05/01/18."
Elsewhere this morning, police are appealing for witnesses to come forward following an incident at Fruitfield Eurospar at approximately 8.30pm last night.
Two BMWs were seen driving dangerously in the area, "with no concern for members of the public or other vehicles", according to police.
Sign Up To Our Newsletter