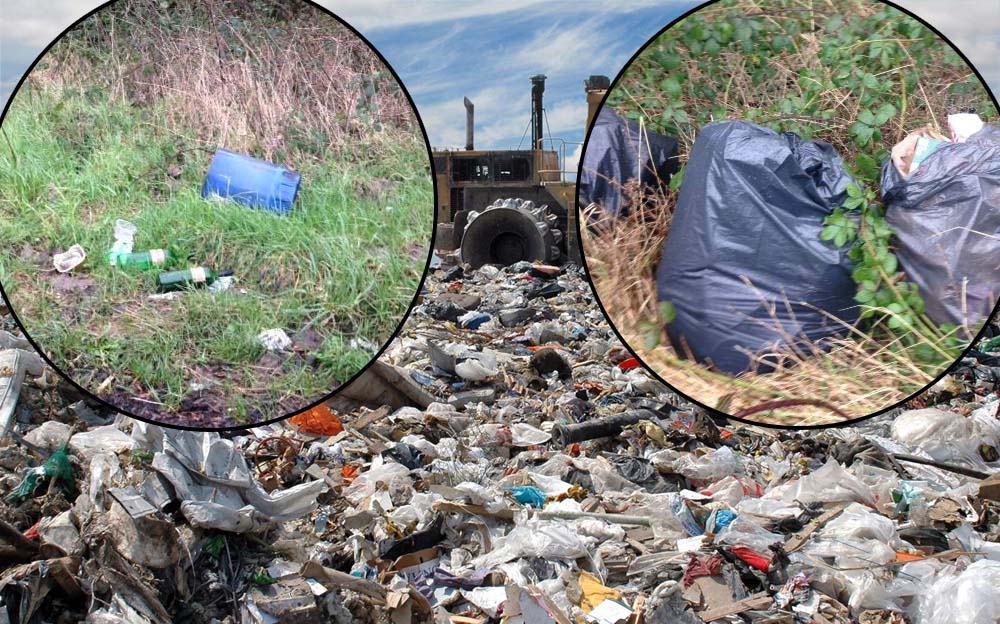 Almost 1,000 bags of rubbish have been collected on rural county Armagh roads in last last number of weeks.
SDLP Councillor Thomas O'Hanlon has called for urgent action to tackle the growing problem of litter along rural roads as he revealed that 865 black bags of rubbish have been picked along rural roads in the last number of weeks.
Councillor O'Hanlon explained: "Over recent months I have consistently been passing through lists of rural roads to council officials that needed to be litter picked and I have been monitoring the amount of waste which has actually been lifted.
"I was both astonished and disgusted to learn that 865 black bags have been picked up from along rural roads in just a few short weeks.  However what is even more astonishing is that if you drove down some of those same roads again today they would need littler picked again, this just cannot go on.'
"We are constantly trying to promote this area as a tourism destination, however you have to ask yourself what people's first impression is of our area as they travel our roads.  The amount of litter is disgusting and it's not just the issue of people throwing rubbish out the car window, people are actually deliberately using our roads sides as a dumping ground.
"Along with bottles, hot food containers and crisp bags, full bags of household rubbish, boxes of beer bottles, car tyres, scrap metal and timer were also collected.  There is absolutely no excuse for this, we have fortnightly household black bin collections, weekly recycling collections not to mention recycling / amenity centres in Armagh City, Keady, Markethill and Tandragee.  There are plenty of opportunities to get rid of waste only some are too lazy to dispose of it properly.
"The main roads were bad but the shocking thing is some of our 'B Class Roads' are equally as bad.  The Moy Road out of Armagh had 121 black bags of rubbish collected whilst the Keady Road had 117 bags, Monaghan Road had 105 bags, Killylea Road had 95 bags and the Portadown Road 60 bags.
"Astonishingly the Tassagh Road had 56 bags, the Derrynoose Road 42 bags, Castleblaney Road 31 bags and the Granemore Road had 25 bags.  The list continues to go on and on and this is not including the rubbish that is collected in our towns and villages, just rural roads it's disgraceful. This shouldn't be happening and as always the ratepayer has to pick up the tab for the clear up.
"We need to stamp this out, we need to see greater emphasis on enforcement.  Those who just wind down the window and throw out their litter do not care for this area nor the environment. We need to see a greater emphasis on educating those responsible, and fining those who offend, it's the only way we can get the message through."
Read more news:
Owner hits out after gym is destroyed in suspected 'sectarian arson attack'
Man arrested after woman's body is found in apartment block
Four arrested with suspected firearm in car – including teenage woman
Concerns grow for missing 25-year-old woman
Loud Belfast bang heard 50 miles away on Armagh-Monaghan border
Man struck by car had TWO hour wait for ambulance to arrive
Man makes off through a field after abandoning stolen Mercedes
15-year-old charged with litany of burglary and theft offences
New ABC Council racks up debts of more £50m in first year
Sign Up To Our Newsletter