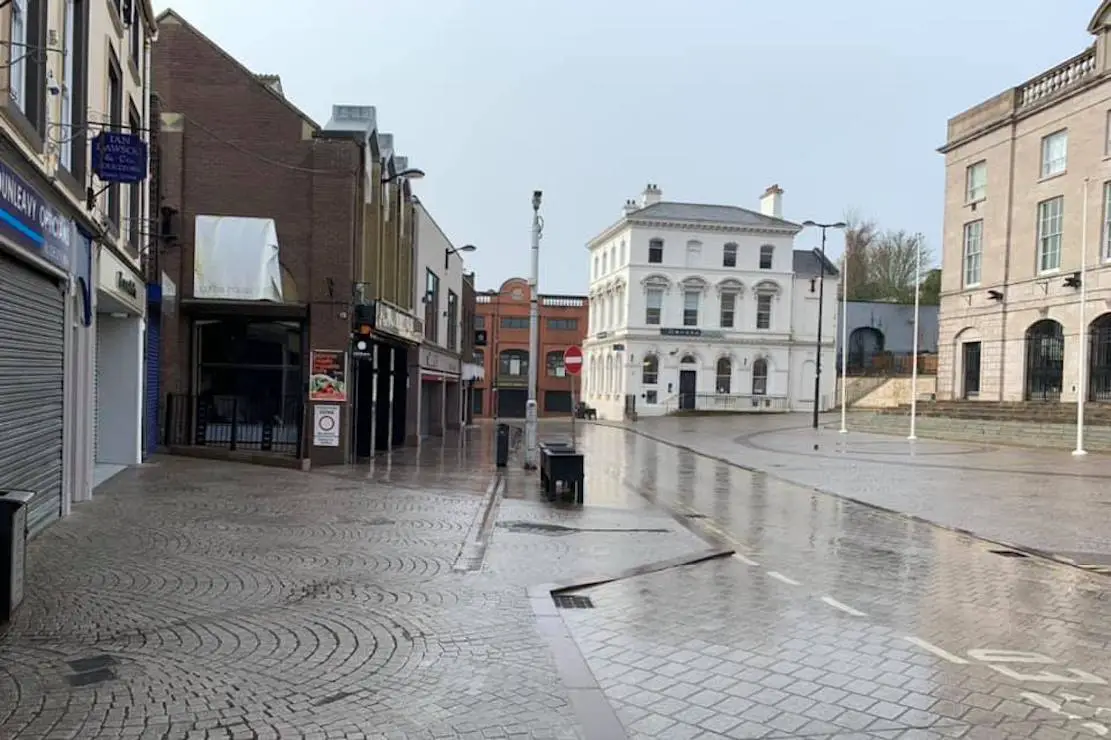 A number of towns in the ABC Council area have been shortlisted as part of a nationwide showcase celebrating the hundreds of towns across the UK, with the winning towns to receive up to £20,000 of direct investment.
Visa, in partnership with the British Retail Consortium (BRC), today announced a list of areas shortlisted for 'Let's Celebrate Towns', a nationwide showcase designed to celebrate the towns across the country helping local businesses and communities to thrive.
Of the six Northern Ireland-based entries among the 30-strong shortlist, four ABC towns made the cut. These are; Armagh, Lurgan, Portadown and Banbridge.
Towns across the UK have highlighted a range of exciting initiatives, including business and council partnerships to drive investment, and local mentoring to support local businesses, as part of the application process.
These case studies not only showcase what makes our towns unique but also demonstrates how towns are adapting to new challenges and opportunities in a rapidly changing environment, as well as actively encouraging the adoption of best practice across the nation.
For the next stage of the showcase, judges representing business, industry and local town associations, will meet to discuss the entries to decide upon eight overall winners.
One of those on the judging panel is Tony Danker, Director General of the Confederation of British Industry, who commented:
"I am delighted to be taking part in the Let's Celebrate Towns initiative and look forward to showcasing where towns are supporting businesses – of all sizes – to succeed. Faced with a challenging set of circumstances across the country, a relentless focus on growth and unlocking prosperity – especially across towns – can ensure that every region, every nation, and every corner of the UK can flourish."
From a shortlist of 30, eight towns will be recognised across the UK; one 'Champion' and one 'Rising Star' will be named in each nation. The 'Champion' awards will highlight towns that have demonstrated an exceptional ability to create a supportive environment that helps businesses and communities to thrive. The 'Rising Star' award will recognise up-and-coming towns that are on their way to transforming the local economic environment and community.
Winning towns will receive up to £20,000 of direct investment into a local community project or initiative and receive a dedicated programme of support for local businesses.
Mandy Lamb, Managing Director UK & Ireland, Visa, commented: "At Visa, we believe that economies that include everyone everywhere, uplift everyone everywhere. That includes the local economies created in our towns; home to a rich diversity of independent businesses operating alongside major brands, restaurants, cafes and retailers.
"We believe it's time to put towns centre-stage. We hope that by championing our local business and communities, we can showcase the many advantages that come from fostering growth and prosperity locally."
Helen Dickinson, Chief Executive of the British Retail Consortium, added: "I am delighted to be partnering with Visa on this brilliant opportunity to celebrate the diversity of our towns and highlight what makes them great places to live and work.
"As a passionate advocate for retail, I'm excited by the prospect of identifying more stand-out examples of where towns are supporting businesses, and the people that help communities up and down the country to thrive. By doing this, we can also uncover important insights to ensure best practice is shared more widely across towns to help boost our businesses and high streets.
"Let's Celebrate Towns is the latest initiative from Visa to celebrate and recognise the contributions of local communities and economies across Britain, following on from its Great British High Street Awards programme and commitment to digitally enable eight million small businesses across Europe."
Sign Up To Our Newsletter