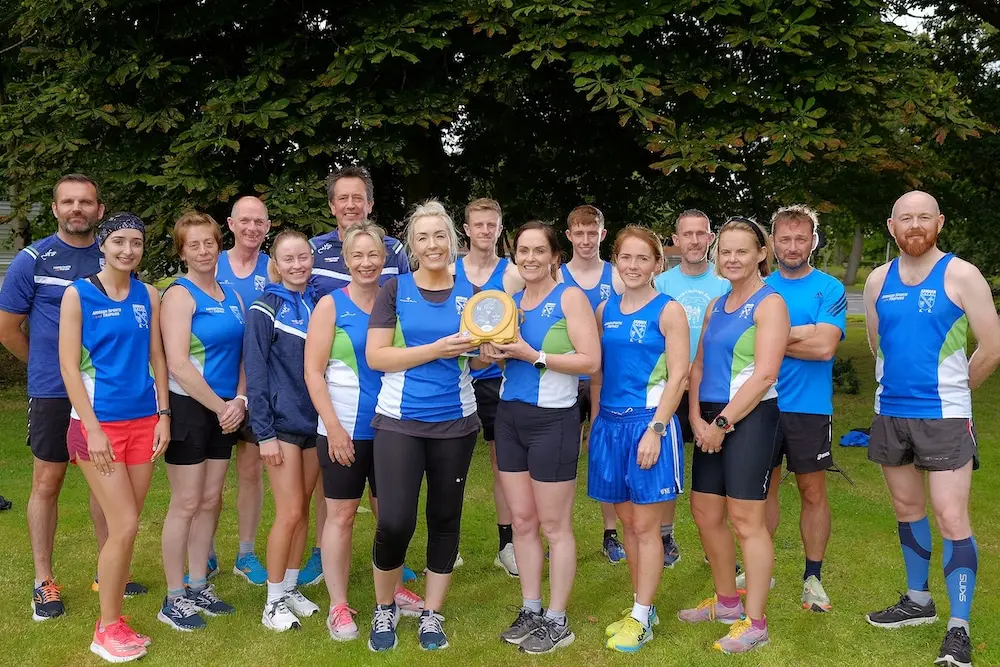 Armagh Athletic Club has been awarded a Tesco Community Grant to purchase a defibrillator for its members.
The cross-community athletics club has approximately 150 members ranging from U9s right up to veterans and it received a £1,000 Tesco Community Grant to buy a defibrillator for the club.
Founded in 1933, the club promotes a broad range of athletic activities including track and field, cross-country running, road running, and mountain running and every week it holds up to eight training sessions across the county.
Mark McKeown, Secretary at Armagh Athletic Club said: "We are extremely grateful to Tesco for providing us with this funding to improve our club and purchase life-saving equipment for all of our members.
"The timing is perfect as we recently put two of our coaches through defibrillator training and the new defibrillator will bring reassurance to all of our coaches and members that if there is an emergency we are fully equipped to handle the situation."
The organisation received the money through Tesco's Community Grant scheme, which uses the money raised from the levy on carrier bags to fund projects across the UK that aims to improve the well-being of people in its local community.
Tony McElroy, Tesco's Community Manager for Northern Ireland, added: "It's brilliant to see Armagh Athletics Club showing such care and commitment to making sure all its members feel safe and protected when taking part in the activity they love.
"It's organisations like Armagh Athletics Club why our Tesco Community Grants exist as it shows first-hand how our grants can positively impact local communities."
Tesco recently launched its new grant programme, Stronger Starts. Aimed at UK schools, this new grant will be supported by UK community charity Groundwork and will replace the current Tesco Community Grants. It will focus on giving schools extra financial help to provide students with more healthy food and activities.
To find out more about Tesco Stronger Starts go to www.tescocommunitygrants.org.uk.
Sign Up To Our Newsletter