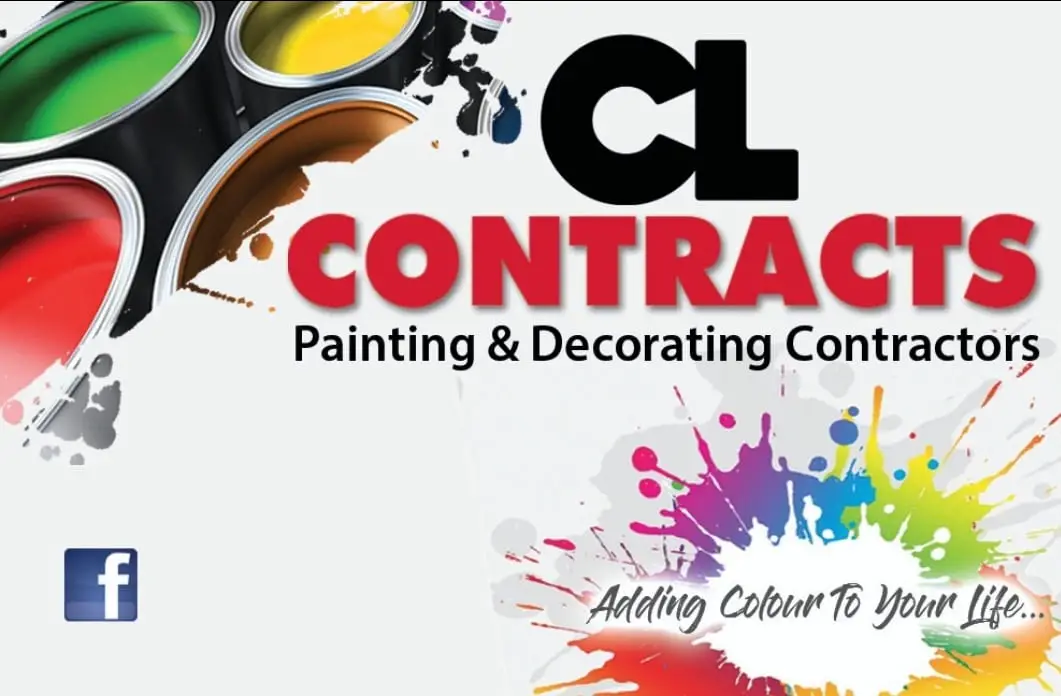 As an experienced, well-known local business, CL Contacts are one of the leading painting and decorating contractors in Co Armagh having successfully completed a wide range of works from private homes to offices, warehouses and schools.
CL Contacts are experienced in the preparation and application of many decorative systems, from standard interior work right through to bespoke finishes.
CL Contracts have excellent supply chain links with the major paint manufacturers and several specialist smaller manufacturers to meet your specific requirements.
Due to growing demand we are now recruiting for a: Full-time experienced and qualified painter
We have decorated over 10,000 homes and are now looking to grow our directly employed trades team, so if you are looking for a career in painting and decorating then you'll be joining a business with a passion for getting things right first time and exceeding customer expectations.
We are looking for quality skilled trades people that really take pride in the work they do, manage jobs effectively and build strong relationships with the team on site, as well as customers.
Duties:
– Responsible for the internal and external decoration of the units under construction. This would include the primary and final finishes for all rooms, doors, surrounds, staircases, garage doors, front doors and repairs.
– Gloss work and wood preparation
– Calculating amount of paint required to complete the task
– Preparing surfaces and work spaces to enhance the best result
– Removal of ironmongery and preparation for oil based work (front doors/garage doors)
Experience: 
– Two years experience in the painting and decorating trade
– Must be hardworking and trustworthy
– Able to work as part of a team while also able to work alone
– Driving licence would be an advantage but not essential
If you would like a career in the painting and decorating trade then CL Contracts are the team to help. We are also recruiting for an: Apprentice painter and decorator
We currently looking for a willing painting and decorating apprentice in the Co. Armagh area.
A painting and decorating apprenticeship will cover, but is not limited to, the following tasks –
– Carry out day to day tasks either alone or within the team
– Applying paint systems by brush and roller
– Priming, under-coating and finishing word surfaces
– Filling, prepping and repairing walls
– How to produce specialist decorative finishes
With no experience necessary, the ideal candidate with be studying a complimentary qualification (at SRC or another education facility) and seeking a position which will give them the hands on experience need to become a master decorator.
About you: 
– Organised
– Motivated
– Enthusiastic approach to work and training
– Ability to work safely and responsibly at all times
– Ability to communicate to a variety of people
– Able to work as part of a team as well as use own initiative
– Punctual
To apply for either of the position please email your CV to clyttle@clcontracts.com indicating which position you are applying for with the relevant information.
Find us of Facebook or visit our website.
Sign Up To Our Newsletter
Sign up to our newsletter for major breaking news stories as they happen – right to your inbox.