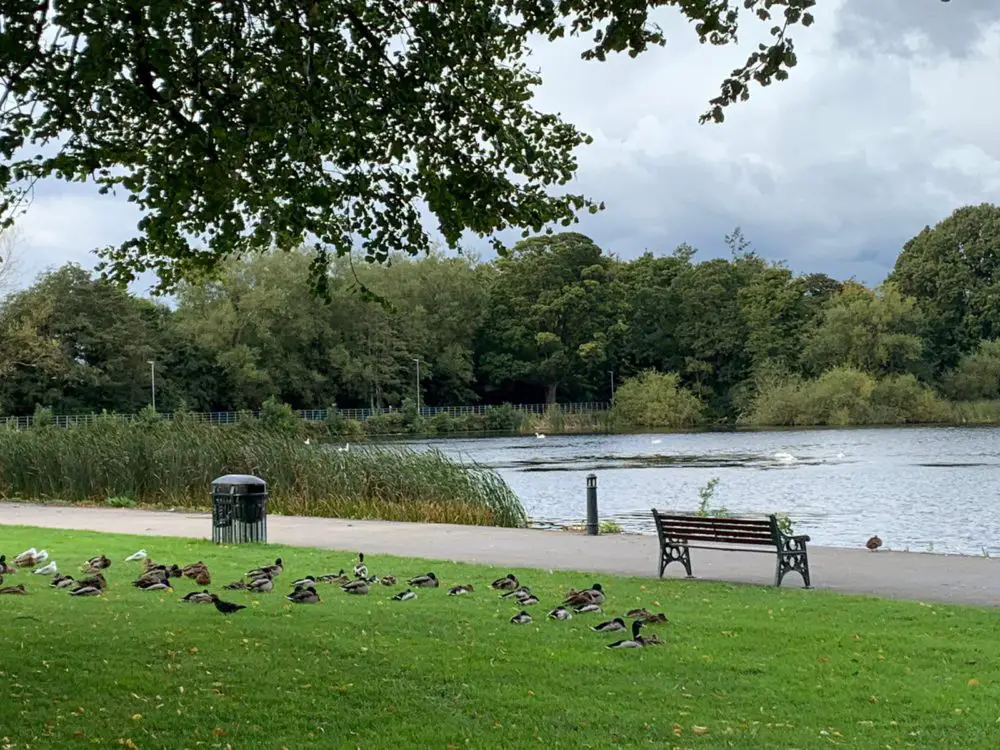 Park Power is a series of strength and balance exercises for people of all ages that do not require any equipment and makes use of the benches within Lurgan Park.
Park Power guides you through seven simple exercises that will improve your balance, muscle strength and increase your coordination. Increased stability, mobility, and flexibility will make it easier for you to perform everyday tasks such as carrying shopping, opening jars and getting up from a chair, as well as reducing the risk of falls.
At seven benches in Lurgan Park, you will see instructional signs detailing the exercises you can try – sit to stand, bench press, bicep curls, arm raise, front knee extension, leg flexion and one leg stand.
Park Power is such an easy way to incorporate strength and balance exercises while enjoying family time and all the benefits of being outdoors. Look out for those signs and have fun while improving your health and wellbeing at the same time!
Park Power is part of the Get Moving ABC initiative and is a collaborative effort from a range of Community Planning Partners, including Southern Health and Social Services Trust and the Public Health Authority.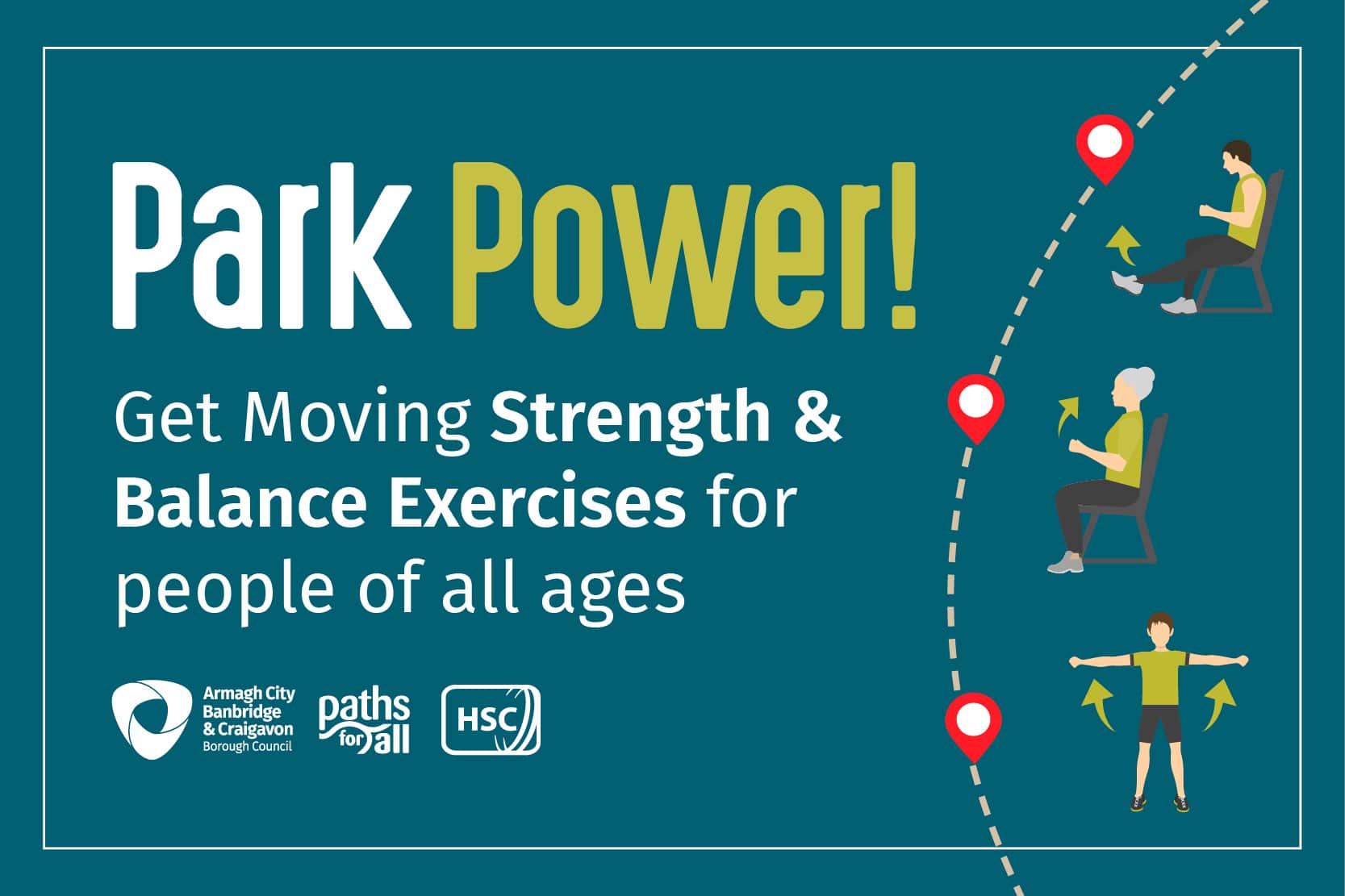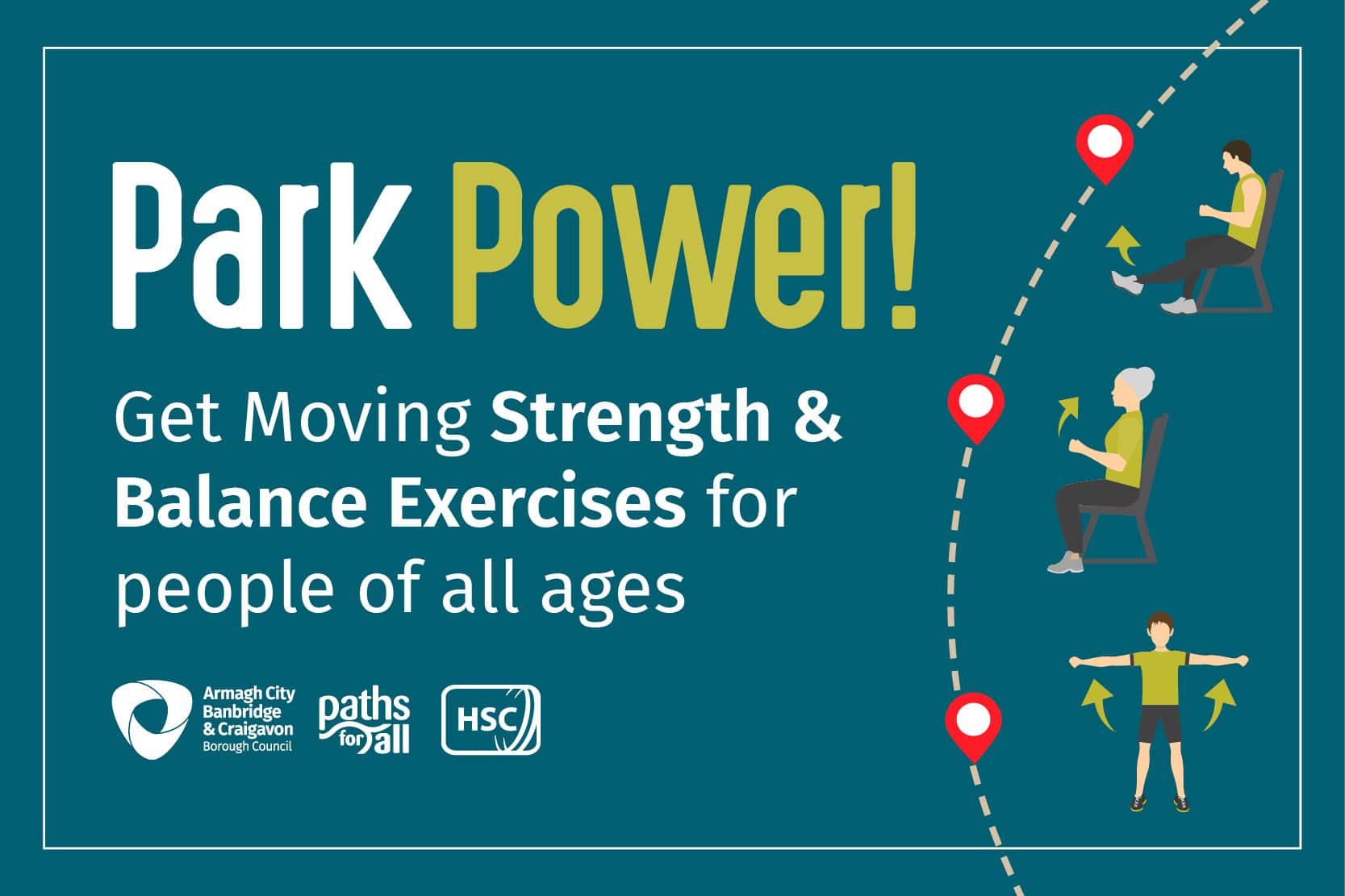 Who is Park Power for? 
Park Power is for everyone, children, adults and older adults alike. Building our strength at all ages is so important for long term health.
If you're an older adult, strength and balance exercises are essential because they will help improve your balance, increase your coordination and improve muscle strength. Doing regular strength and balance exercises can reduce your risk of having a fall.
What exercises are included?
Before you start, just a few simple things to remember:
– don't exercise if you're not feeling well
– make sure you're wearing comfortable flat shoes and you're exercising in a nice clear area.
– if this is your first time and you've been inactive for a while, it's worth having somebody else around while you're exercising, maybe they can train too.
– always start slowly and build up gradually. Every move counts!
– always think about your balance, don't be overconfident. It's best to start holding on, and if you feel confident, you can reduce your handhold over time.
– always start with a good posture. Make sure you stand or sit tall, with your shoulders relaxed and your tummy muscles pulled in.
– make sure that you breathe throughout the exercises.
For more information visit getactiveabc.com here
Park Power exercises are undertaken at your own risk. Please take into consideration weather conditions at this time of year.
In the absence of any negligence or breach of statutory duty, the Council accepts no liability for loss or damage.
Sign Up To Our Newsletter