Throughout February and March, L.E.A.P, which stands for Leisure Employability Activity Programme, is offering unemployed or under-employed young people across the borough, aged 16 to 30, the opportunity to complete a one of three free courses.
These include:
IFA National Coaching Course at Armagh City FC, Holm Park
National Pool Lifeguard Qualification at South Lake Leisure Centre or Orchard Leisure Centre
Active IQ Level Two in Fitness Instructing at Lisburn SERC Campus
The programmes provide participants with the opportunity to improve their own health and fitness, focus on their personal development, learn about social citizenship, develop employment skills, and take part in training and work placements.
Funded by Department for Communities, the employability sports programme is open to both young men and women who reside in the borough, unemployed or underemployed (16 hours a week or less), or at risk of redundancy and motivated to upskill or reskill.
Not only is it free to participate in the programme, one of its unique selling points is that it will be tailored to the needs of each participant with one-to-one support, mentoring and training provided to suit the individual's preferred career path.
To register, simply text LEAP to 07436537845 and for more information on the programme visit https://getactiveabc.com/hw_programs/leap-programme/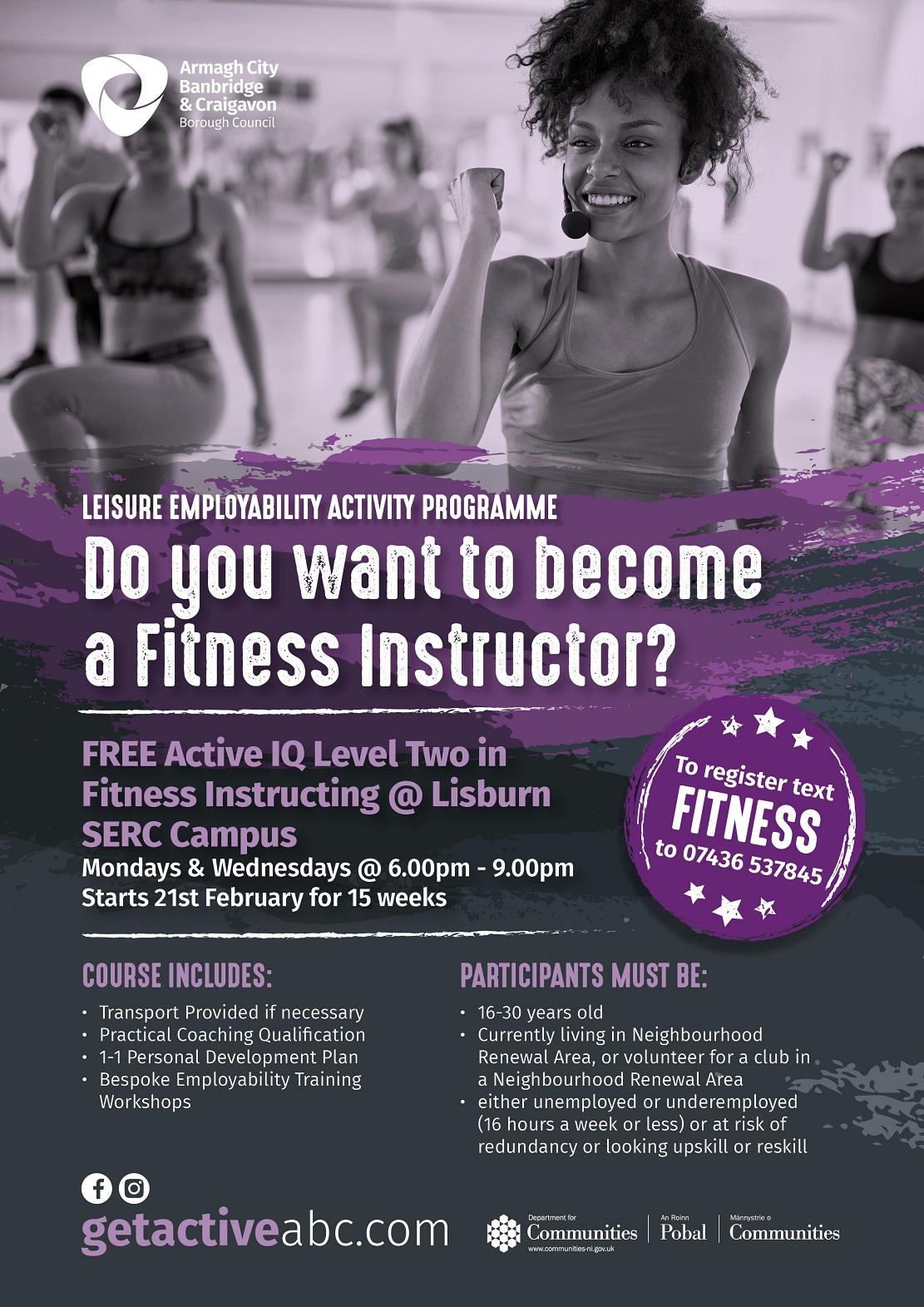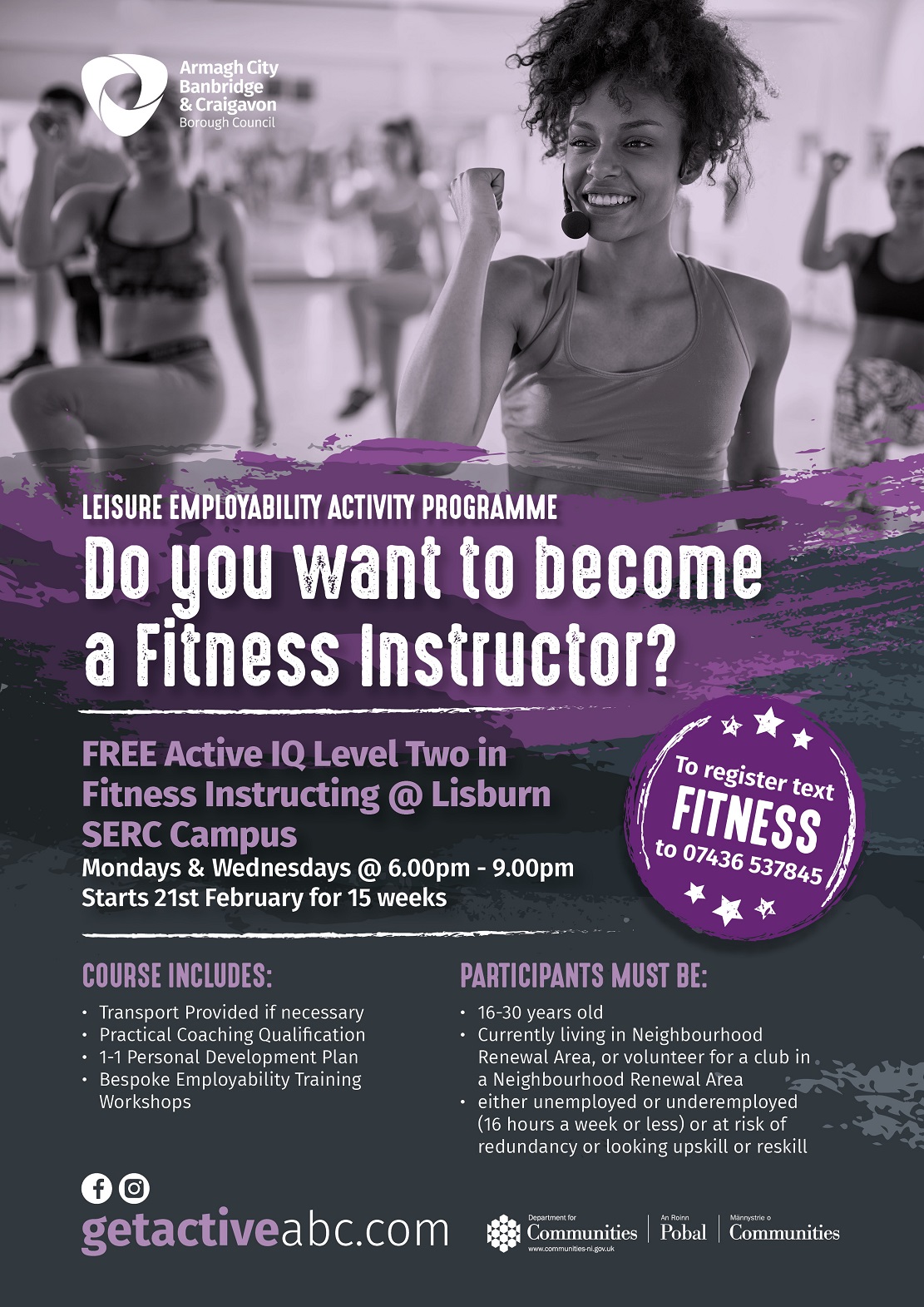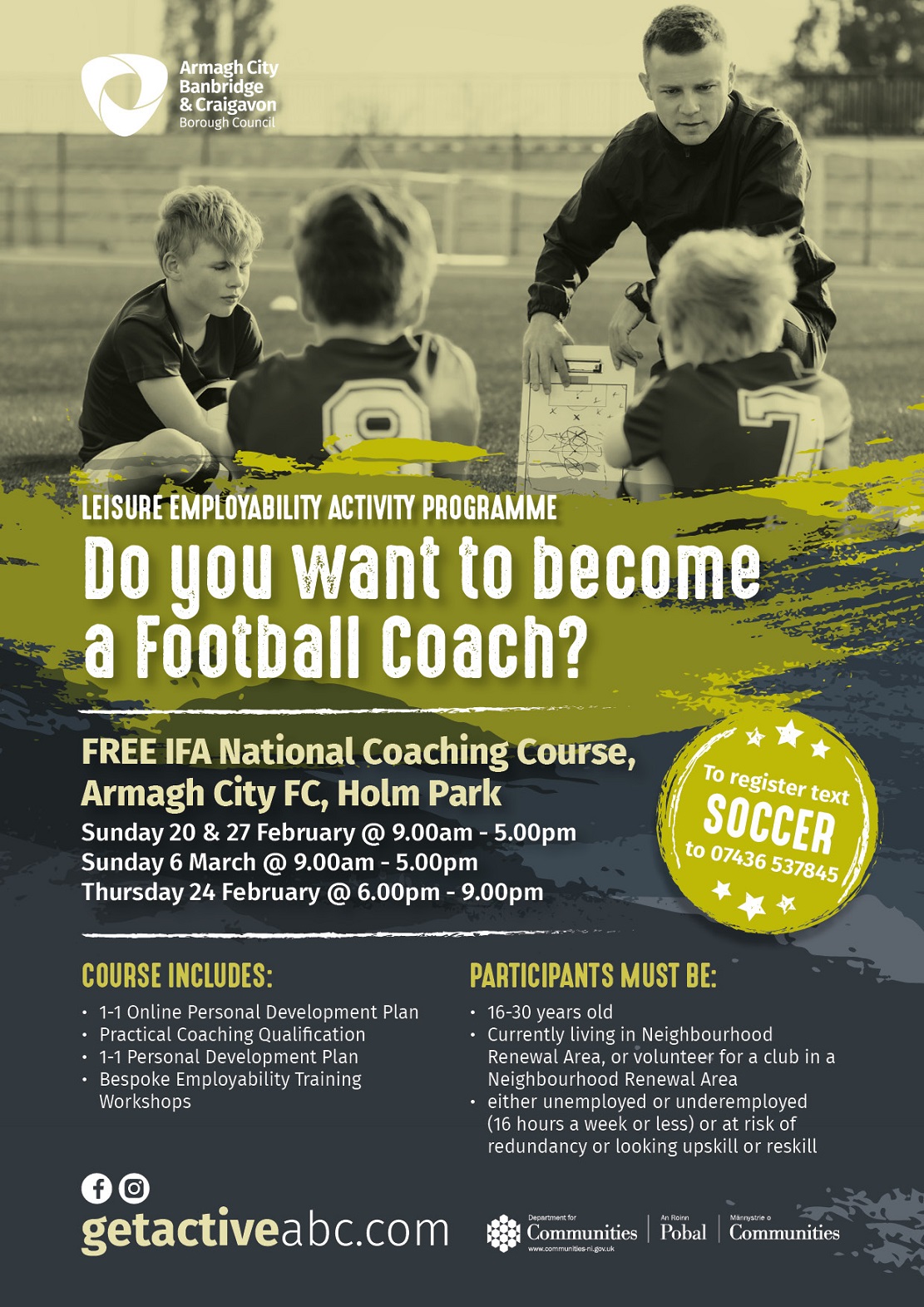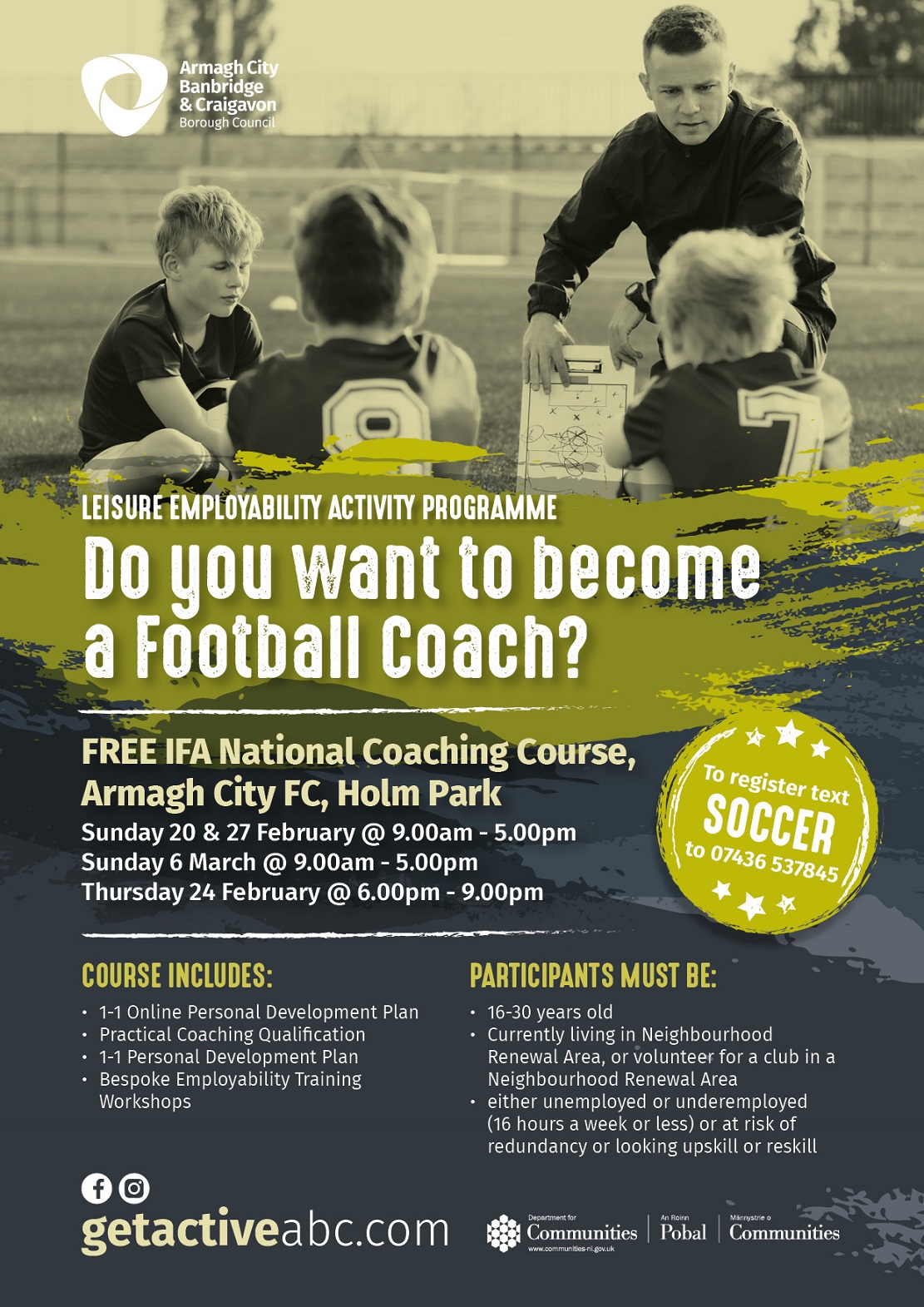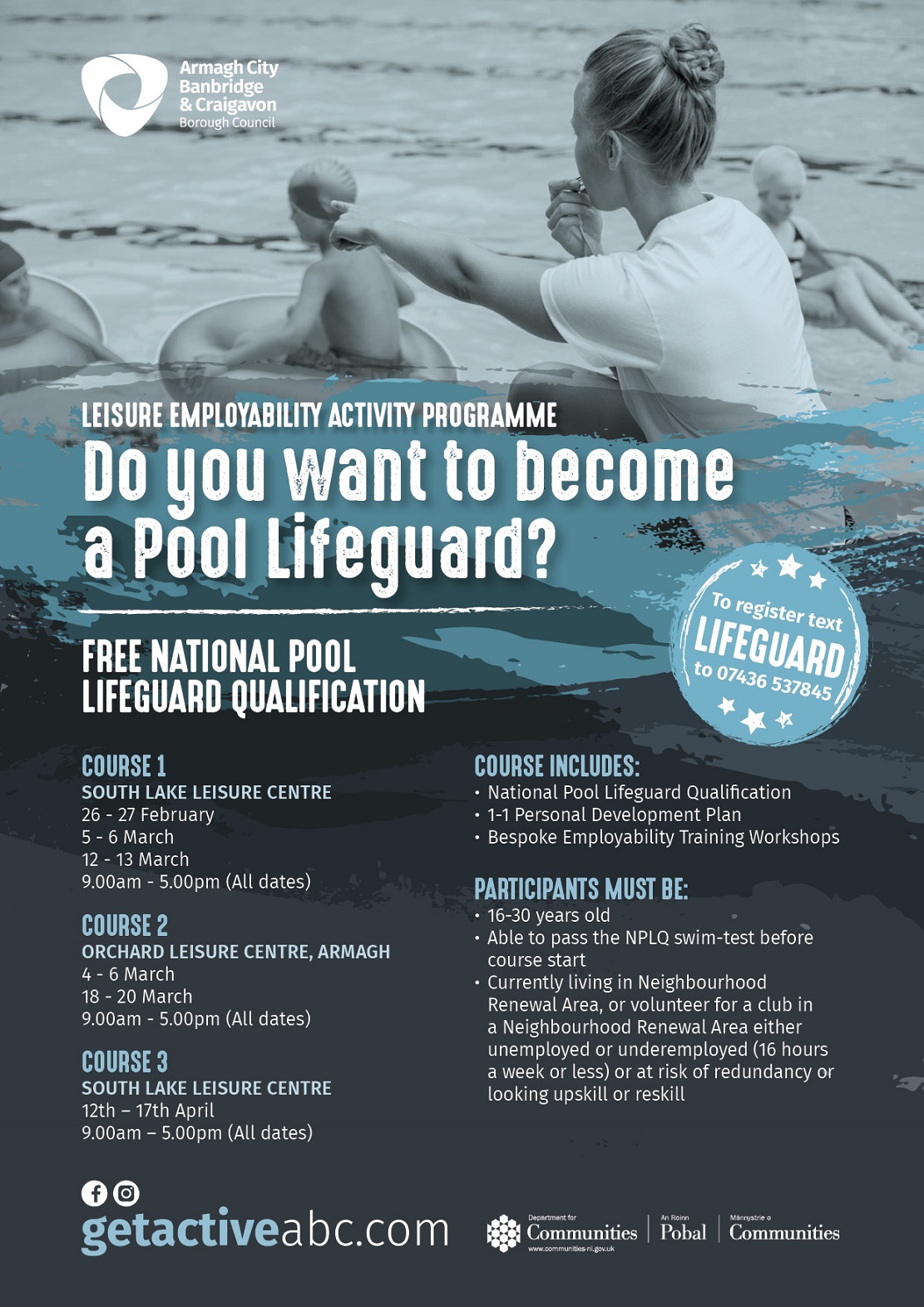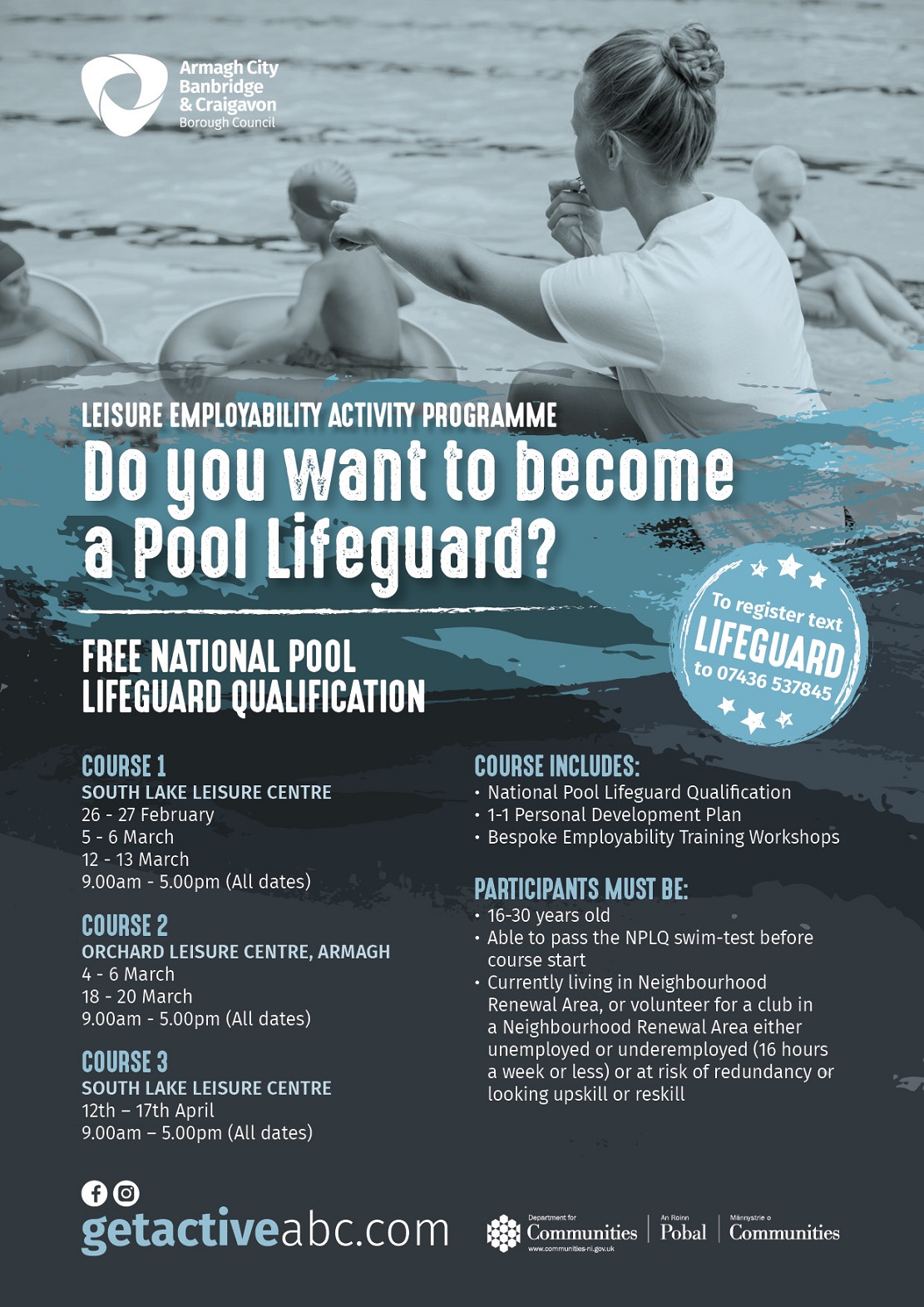 Sign Up To Our Newsletter