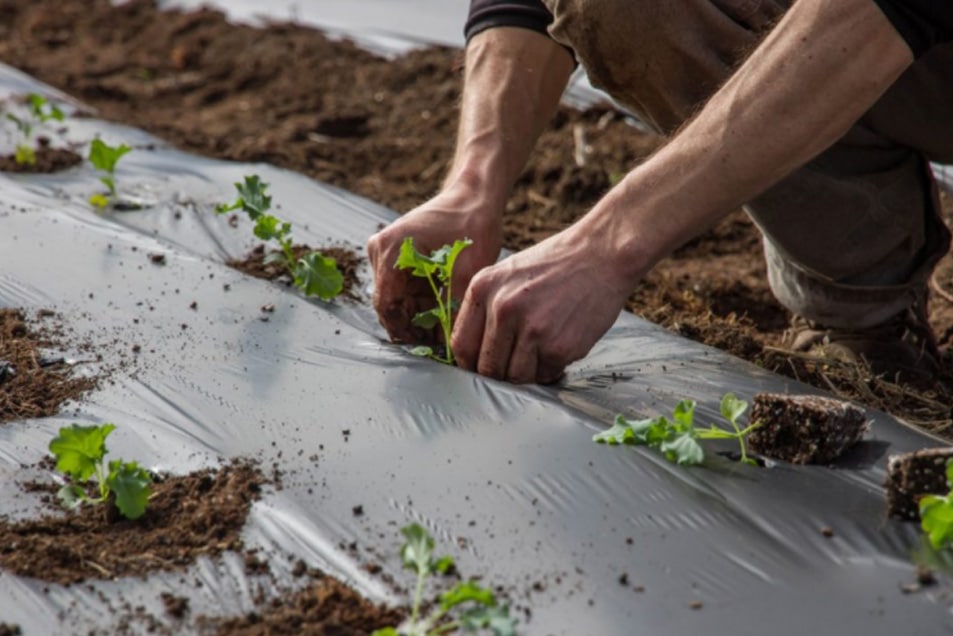 Have you always had a desire to spend more time outdoors and learn about horticulture and gardening? Well now is your chance.
Armagh City, Banbridge and Craigavon Borough Council is offering a free 16 week Park Ranger Horticulture Training Programme, which will take place in Portadown People's Park.
The workshops will include activities such as building raised beds, planting beds and hanging baskets, plant identification as well as maintaining lawns and sports grounds.
The course will also include accredited workshops in first aid, safeguarding and health and safety at work. And the best thing? No experience is necessary!
This project is a fantastic opportunity to develop skills, knowledge, and first-hand experience, which will give participants a deeper appreciation of their surroundings and show them how they can use and take care of the natural environment.
The programme will run every Friday from 10am to 2:30pm, starting on July 23 with an introduction session on July 9 at 10am.
This project is open to anyone over the age of 18 years. There are limited spaces available. Registration opened on Friday, June 18 and closes June 30 at 12 noon.
If you have any questions please contact: parksdevelopment@armaghbanbridgecraigavon.gov.uk
– participants must be aged 18+ years.
– no prior horticultural experience is required.
– participants should NOT have previously participated in a PEACE IV programme or been part of a similar funded programme.
– all participants must be resident in the Armagh City, Banbridge and Craigavon Borough Council area.
– participants must be able to commit to all sixteen sessions
This project is supported by the European Union's PEACE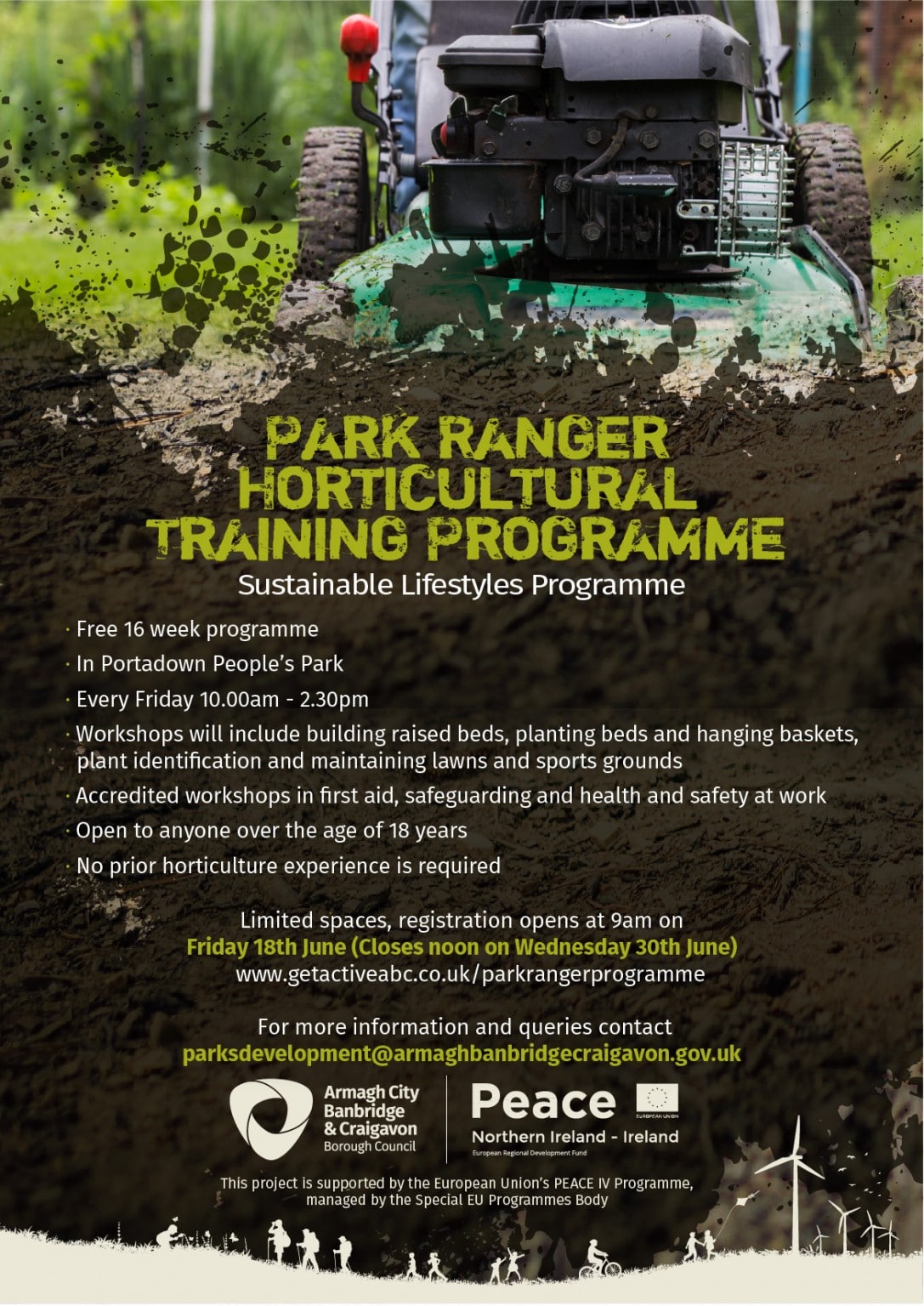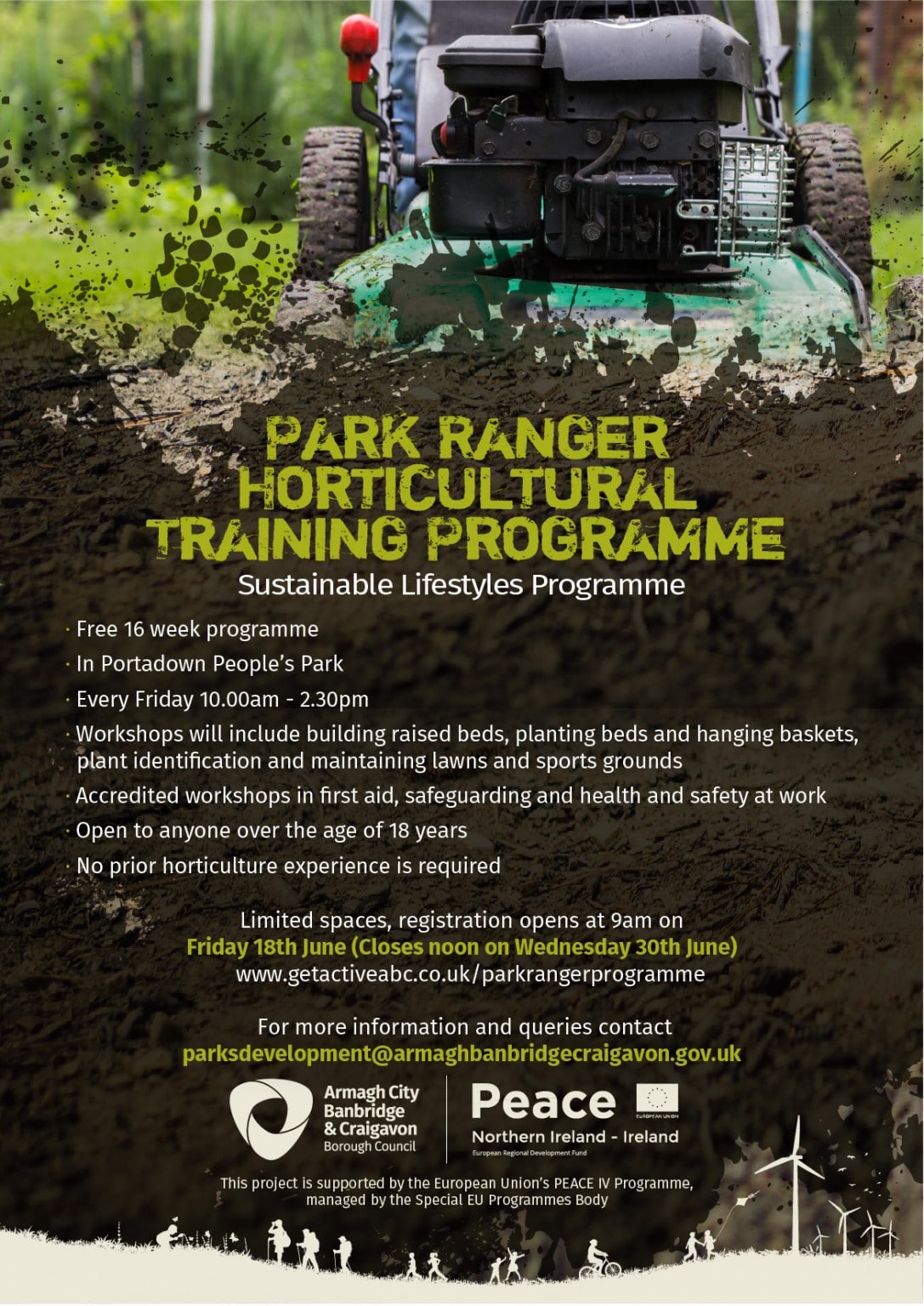 Sign Up To Our Newsletter