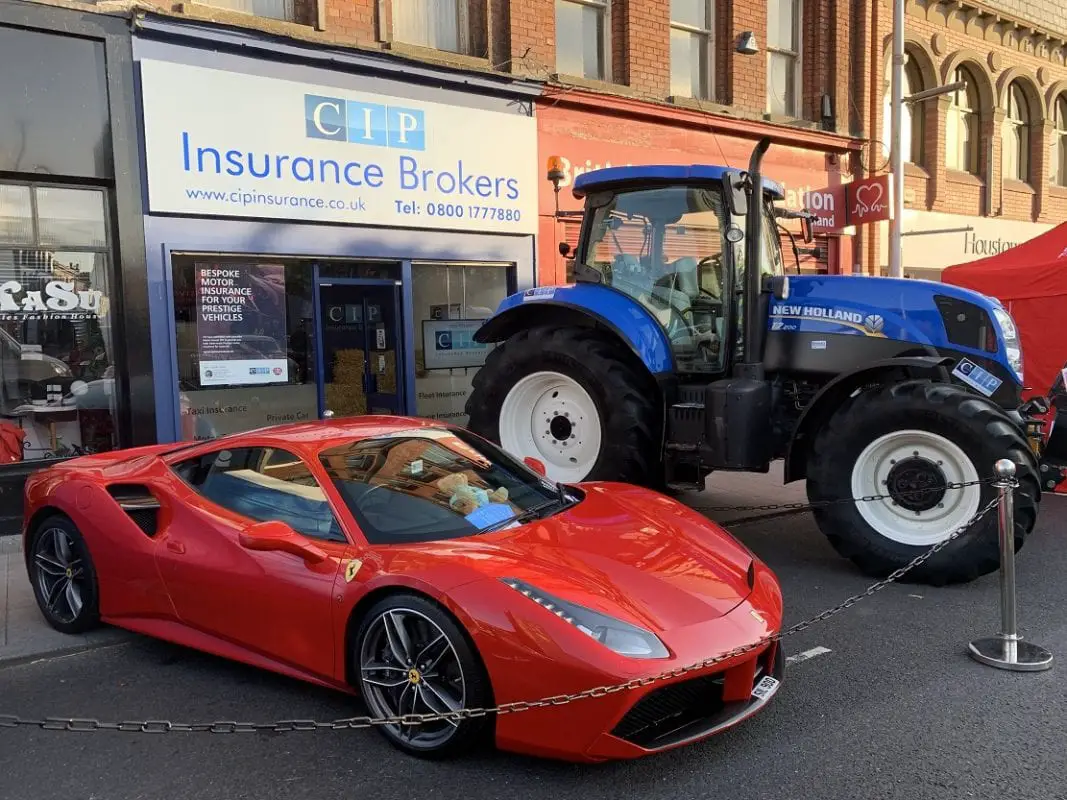 When you are shopping around for insurance, we have all been guilty of going for the cheapest around but one Co. Armagh insurance broker is advising caution in doing so.
CIP, Armagh Insurance Partnership, was set up back in 1977 by Conn Williamson, a farmer, initially dealing with farm insurance due to his obvious interest.
However, the business soon grew and now has branches through out Northern Ireland, the newest addition being in Portadown.
There was also a move to deal with motor insurance around 12 years ago; the company undertake to deal with all clients from private vehicles to tractors, trucks to taxis.
Speaking to Armagh I,  Jimmy Ray said: "With online, you put in all your details and you simply pick one because you like the price but people need to get out of that mindset and see insurance as a safety product.
"It is not a tangible thing, but if you were going to do a bungie jump would you go and buy the cheapest rope you can get or would you want the one that you know is going to do the job.
"Unlike the bungie rope, you might never test it, but on the day it matters you really want to know that it's going to do what you need it to do".
Working within the industry Jimmy says that he knows better than most how to tailor and make policies that do what the customer wants them too.
"Everybody wants to go how cheap are you, what prices have you got," explained Jimmy. "Instead we ask them to put the price to the side to make they have what they need and it does what they want it to do.
"A lifetime ago I thought what is the point in paying an insurance broker something you could do yourself, but in a similar way, such as with a solicitor, you're not only paying for them to carry out the work but also for their expertise."
Many companies build up their brand and customer base by simply working on volume, CIP have gained a reputation through word of mouth and the making sure customers are looked after.
Jimmy commented: "You do a car quote on the computer, you get 20 results, starting from the cheapest to the most expensive, we could look down and go well we don't want to use that one, don't want to use that one, there's the one there.
"The customer may think why are you not using those, they are cheaper, we know that if you have a glass claim the excess is cheaper in the one at £30 more, or the fact they have a claims department in Northern Ireland not England.
"Those things that are in the background do not show up on a computer comparison, for that bit extra you are going to be looked after and everything is going to go smoother."
Over the last 12 years CIP have prided themselves in doing right by their customers and making sure that they are protected.
"We have had some many returning customers," said Jimmy. "I mean, I had a man in the other month, he was the very first person we helped with motor insurance when we set up.
"He has been with us from the very start with no breaks whatsoever and there are several others who have been with us around the same time".
To find out why people place their trust in CIP and get the best quote for what you need, visit their website or call into their Portadown branch at 16 Market Street, Portadown, BT62 3LD.
Sign Up To Our Newsletter