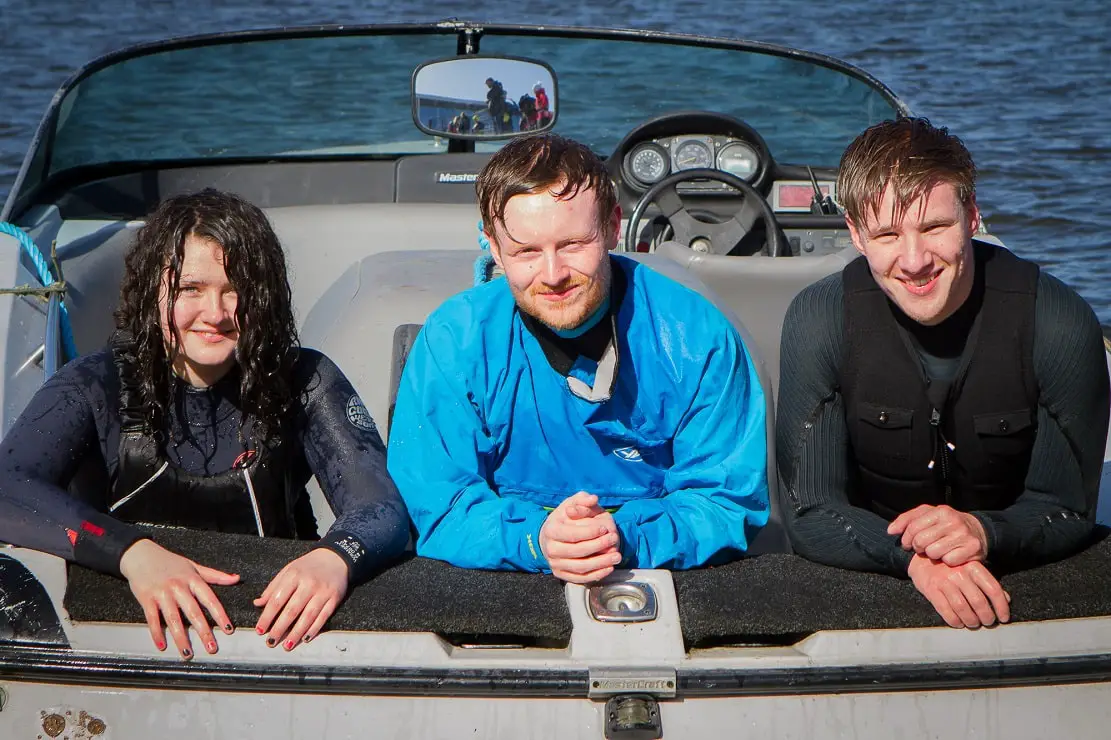 Make your move in 2023 with the huge range of getactiveabc winter/spring programmes, including; skiing, watersports, gymnastics and dance.
Watersports 
New year, new watersports adventures!
Aided by the latest bang-up-to-date equipment and a top team of RYA instructors at South Lake Watersports, Craigavon, courses are fun and social, using tried and tested fast-forward coaching techniques and low group sizes to make the learning curve super quick!
Upcoming courses include:
Discover Canoe and Kayak 2 Day Course | February 25 & 26
RYA Powerboat Course Level 2 | March 11 & 12 or May 27 & 28
Learn to Kayak 2 Hour Lessons | March 11 & 25
Learn to Canoe 2 Hour Lessons | March 25
Start to Sail 1 Day Course | April 1, 15 & 29
Learn to Waterski 2 Hour Lessons | April 1, 2, 15, 16, 29 & 30
There is the opportunity to join South Lake Paddlers or South Lake Sailing Club on completion of the introductory courses.
You will receive your BCU/CANI Start Award and Discover Award in Kayak and Canoe at the end of the two-day February weekend course and are encouraged to join the South Lake Paddlers on their March trip to Strangford!
For more information visit: https://getactiveabc.com/facility/southlakewatersportscraigavon/
Skiing
What better way to celebrate the New Year than by learning to ski, getting outside and making new friends!
Craigavon Golf & Ski Centre are running Penguin and Alpine Children Ski Courses on selected Saturdays throughout January and February. The expert and fully qualified coaches are keen to develop the next generation of skiers and snowboarders with these four one-hour lessons.
For adults and children aged 13+, two-hour group ski lessons take place on Wednesday evenings or you can try one of two intensive Sunday 'Learn to Ski in a Day' courses.
Perfect preparation if you have a winter ski holiday booked!
For more information and booking visit: getactiveabc.com/activities/skiing/
Gymnastics
The start of every year is a great time to reflect on the accomplishments of the previous year and make plans for new skills and hobbies in the coming months. Getactiveabc can't wait to see what amazing things are in store with this Rise Gymnastics season at South Lake Leisure Centre and Dromore Community Centre.
To tumble into the New Year visit: https://getactiveabc.com/activities/gymnastics/
Dancing
Children aged 4 to 8 years can dance their way into the New Year, breaking up the week with fun and laughter, and enjoying all the benefits dancing has to offer with new drop-in Let's Dance classes at Rathfriland Community Centre, Dromore Community Centre and Richhill Recreation Centre
For more information visit: getactiveabc.com/events/lets-dance-kids
As you can see there are plenty of programmes and activities available in the borough this year, so go ahead … make your move and get learning in 2023 with getactiveabc!
Sign Up To Our Newsletter