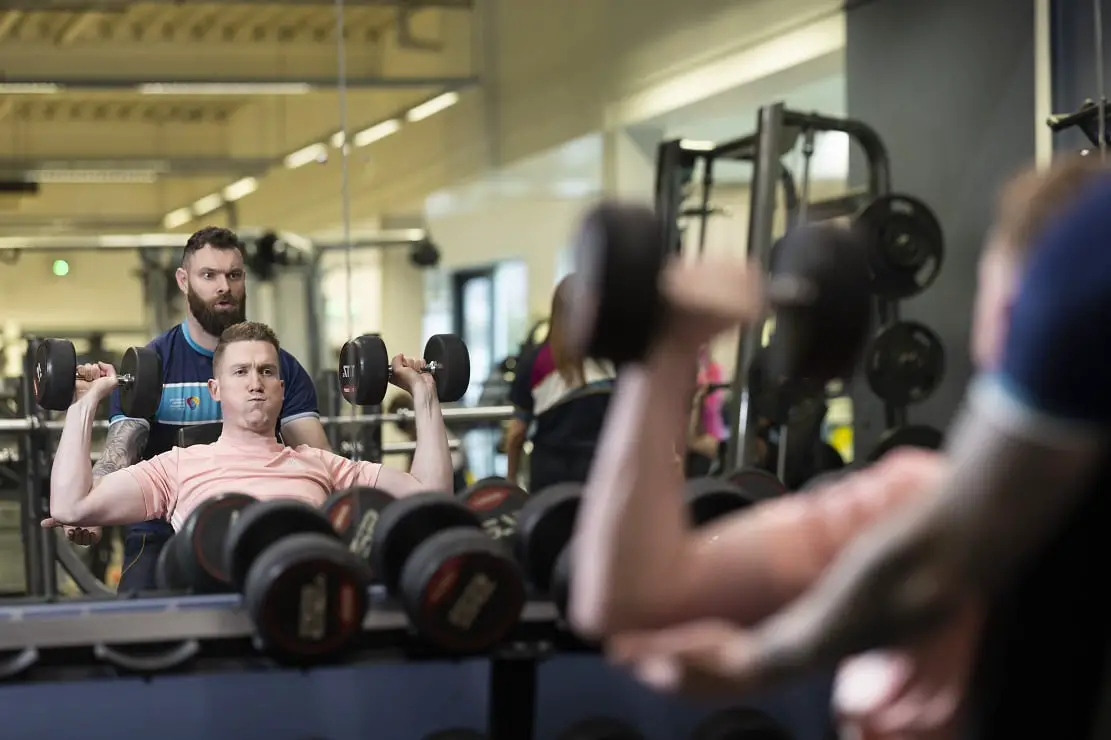 If you've been thinking about getting back in shape or curious about that endorphin fix everyone is talking about, GetactiveABC is inviting you to kickstart your fitness journey by booking a centre tour and spending some dedicated time chatting to one of their Fitness Advisors. Visit here for more information.
A member of the GetactiveABC team can discuss your fitness goals and demonstrate some of the equipment available in gyms across the borough. Find out about the huge array of classes on offer and how these can be built into your fitness programme. From high-intensity cardio to spin, a soothing yoga or Pilates session, 50+ clubs, Boot Camps for the early risers and Zumba for those with a zest for life, there is a perfect GetactiveABC class for you!
Over the next four weeks, four inspirational GetactiveABC members; Sophie Doran who battled cancer at the age of 16, tri-athlete Declan Gordon, professional golfer Olivia Mehaffey and Ulster Men's Squash No 1 Peter McNeice will be sharing incredible stories about the important role of fitness and sport in their lives.
Set to a fantastic, chart-topping soundtrack from local music legend Martin Rafferty, the four members are keen to motivate others to take that important first step on their fitness journey, Check out a snippet of the full interviews which will be featured over the next four weeks on the GetactiveABC Facebook page.
To celebrate Valentine's Day this year, GetactiveABC are offering free places for you and a friend/workout buddy to try out some 'Two's Company' fitness classes across the borough: For more information visit here.
A lot of fitness fans started their fitness journey once upon a January, reaching the milestones of that first pull up, the first time running a mile on the treadmill without walking, and lifting a weight they thought was well beyond them! These mini- achievements were all special as they moved to a fitter, healthier version of themselves! You can do the same and make your move 2023!
An all-inclusive GetactiveABC membership package includes access to all GetactiveABC gyms, pools, classes and racquet sports [badminton, table tennis, squash, pickleball where available] across the borough.
Other options include swim-only, corporate, junior and teen memberships. There's also the Family Membership for two adults and up to three children, with the benefits of an all-inclusive membership but also including unlimited use of Gilford Climbing Wall, soft play areas at South Lake Leisure Centre and Orchard Leisure Centre, and Dromore Mini-Bowling and Games Room!
Sign Up To Our Newsletter