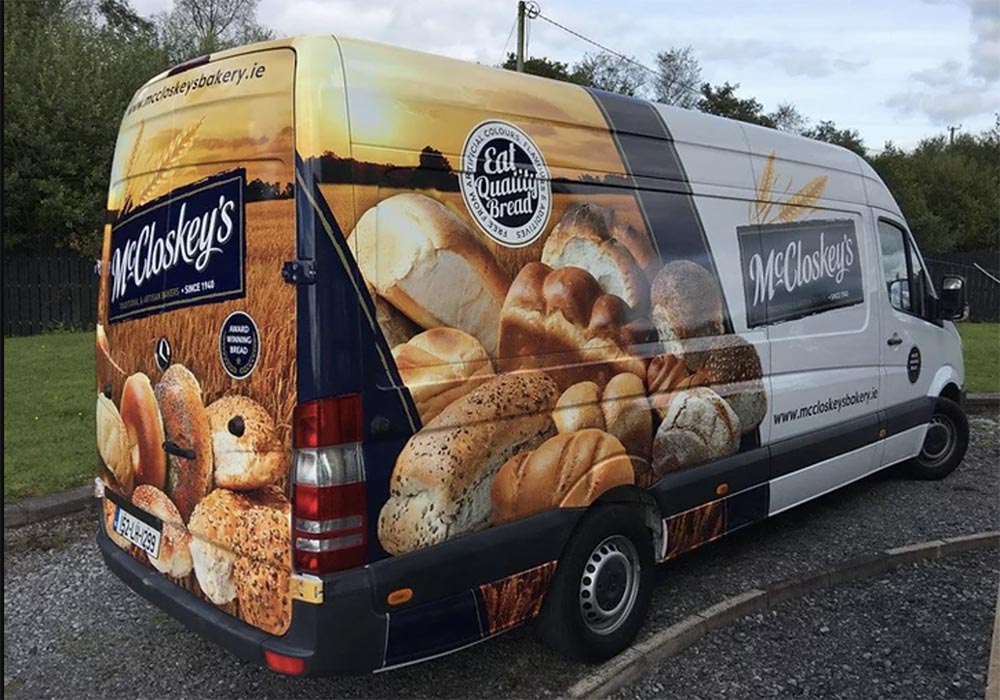 Over the years, we have remained absolutely passionate about our produce, constantly searching for new trends and working to develop new products that capture the imagination.
While bagels and Lithuanian breads may not have been to the forefront of Patrick McCloskey Sr's mind in 1940, they are just two examples of the wide range of products that McCloskey's currently offer; and although they may be a more recent creation, they are sprinkled with the same tradition.
Our dedication to our craft can be tasted on a daily basis, with our products available in our own stores and in a vast range of shops and supermarkets throughout the north-east of Ireland.
Visit us in our bakery cafés or browse our online store to see our selection of celebration cakes.
We are currently recruiting for: VAN SALES DRIVERS with an immediate start date. Drivers must be 23 years old or over.
Location: Depot is based in Armagh.
Hours of Work: Varied.
We offer a competitive salary and commission structure.
Send us your CV and covering letter to nisales@mccloskeysbakery.ie
Sign Up To Our Newsletter