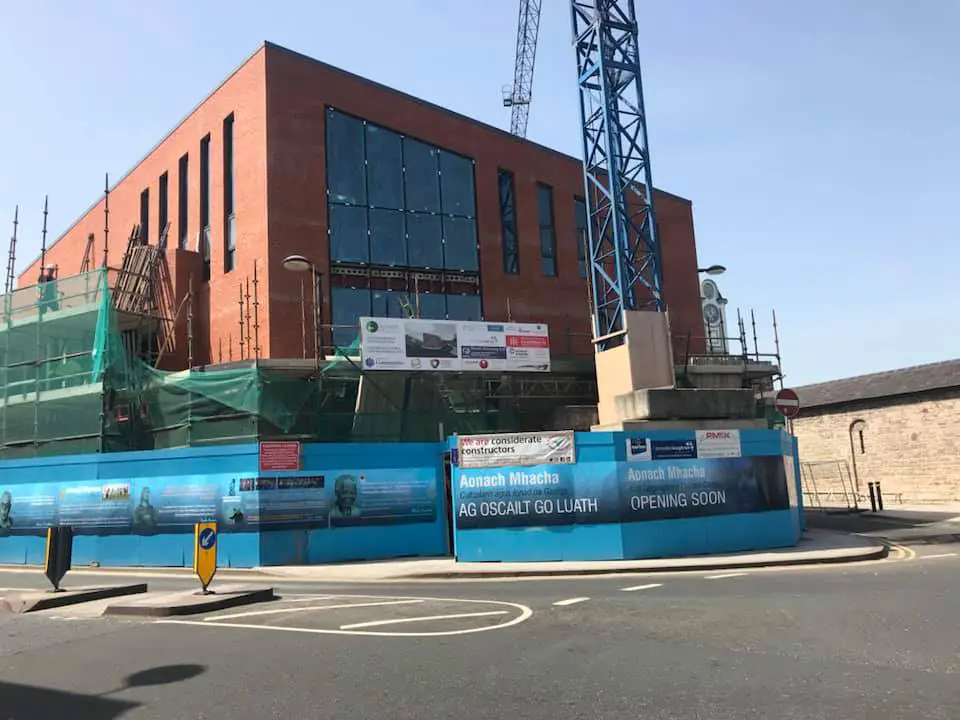 Is ról ar leith é seo do dhuine ar mhaith leo bheith mar chuid de thogra úrnua suntasach i gCathair Ard Mhacha.  Beidh an duine a cheapfar freagrach as pleananna straitéiseacha a chur i gcrích, comhordú a dhéanamh ar imeachtaí na Cultúrlainne agus bainistiú ginearálta a dhéanamh ar an eagraíocht.
Beidh ról lárnach ag an Bhainisteoir le reáchtáil éifeachtach an ionaid a chinntiú. Gné thábhachtach den ról seo ná an t-ionad a fhorbairt, lena n-áirítear áiseanna agus seirbhísí a fheabhsú, deiseanna a aimsiú trí mhargaíocht, trí ghréasánaíocht agus trí chomhoibriú le grúpaí eile.
Beidh cumas ag an Bhainisteoir bheith ag obair as a stuaim féin agus duine féinspreagtha a bheas ann.  Tabharfaidh an Bord Stiúrtha, mar bhainisteoir líne, tacaíocht agus meantóireacht don Bhainisteoir úr le cuidiú leo a gcuid spriocanna a bhaint amach sa ról úr.
Tuilleadh eolais: https://peig.ie/wp-content/uploads/2019/11/Sainchuntais-Poist_Bainisteoir-Ionaid-agus-Forbartha.pdf
_______
This is a unique role for someone who wants to be part of an exciting new development in Armagh City. The person appointed will be responsible for implementing strategic plans, co-ordinating events in the Cultúrlann and generally managing the organisation.
The Manager will have a central role in the effective and efficient running of the centre.  An important aspect of this role is developing the centre, including improving the facilities and services and finding new opportunities through marketing, networking and working with other groups.
The Manager will be able to work on their under their own direction and be self motivated. The Board of Directors will, as line manager, provide support and mentoring to the new Manager to help them to achieve their aims in the role.
More information: https://peig.ie/wp-content/uploads/2019/11/Sainchuntais-Poist_Bainisteoir-Ionaid-agus-Forbartha.pdf 
Sign Up To Our Newsletter