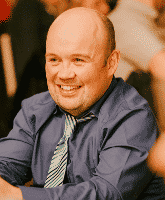 McArdle, Shane. (Armagh, formerly Keady). Shanes wife Amanda, daughter's Eimear and Niamh, son Patrick, father Paddy and family circle would like to express their heartfelt thanks and sincere appreciation to all our family and friends who sympathised and supported with us during our recent very sad bereavement.
Thank you to our relatives and friends who's helped in many ways. A special thank you to our family friends and neighbours Sheila Mackey, Jackie Coade and Paddy McGuigan for all your help support in and around our home before, during and after Shane's wake it was greatly appreciated.
Also thank you to Shane's close friends/rally friends for a great send off which Shane truly deserved.
Thank you to everyone who visited our family home, who sent messages of support, mass and sympathy cards, posted condolences online, who kept Shane in their daily prayers, send gifts of food to our home especially Cordelias Chippy and Mulberry bistro.
Also a special thanks to everyone who donated to the charities which were very close to Shane's heart – The Charity car wash and Megans wish (children living with Scolilosis).
To everyone who travelled from near and far for Shane's funeral. We were overwhelmed by your expression of sympathy.
A sincere thank you to Fr Peter McAnenly for officiating at a beautiful and fitting funeral mass for my beautiful husband Shane, for his kindness and support to our wee family, and for his visits to our home.
A special thank you to Fr Richard Naughton for all your prayers, phones calls, support, advice and being there for Shane, myself and our children over this passed few months, thank you for calling to our home, for continuing to check in on us, and for saying special prayers for Shane in our home.
Sincere appreciation to Cathy Kelly and Patricia Hagan for their beautiful singing and music pieces which enhanced the funeral service, and to our baby daughter Eimear for your beautiful song to your daddy, you done him proud.
To everyone who took part in Shane's funeral mass, to the sacristan and gravedigger.
Thanks to Mary B in The Caledonian Keady for providing the post burial meal.
A special thank you to Jolene in Mc keevers chemist (Railway Street) I want to express my profound thanks and appreciation to you for all you did and your extremely quick service each and every time I called to collect items, it was greatly appreciated.
Finally a very special Thank you to Bridget Mone of Mone Funeral Directors Keady for the dignified and professional handling of all of Shane's funeral arrangements, you where a great support to me, our children and family, you went above and beyond your care of duties which I will be forever grateful to you for.
As it would be impossible to thank each person personally, I hope this acknowledgement is accepted as a token of our heartfelt appreciation and thanks.
Our Lady Queen of the most Holy Rosary and St. Pio pray for him.
Shane's Month's Memory Mass will be held this Friday November 11, at 7.30pm in St Patrick's Church Keady.
Please leave messages of condolence in our comments section on the website 
Remember a loved one with a sympathy or memoriam notice on Armagh I and Tyrone I
Contact us via email marketing@armaghi.com and our dedicated team can help you choose a fitting tribute.
Sign Up To Our Newsletter