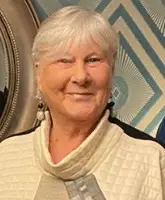 Stewart, Ruth. (Banbridge) The family of the late Ruth Stewart want to thank everyone who sympathised with them on their recent sad bereavement. A special thank you to Dr Mark Gray for conducting the funeral service and his support and guidance at a time when it was much appreciated. Thank you also to the organist Mr David Thompson and to the ladies of Bannside Presbyterian Church bereavement committee for providing refreshments after the funeral service.
A heartfelt thanks to all who sent letters of sympathy, cards, called at her daughter's home, brought food, and gave donations to Bannside Presbyterian Church and helped in any way.
To Milne Funeral Services, the funeral directors for their professional and dignified manner in which they conducted the funeral, thank you. Trusting this acknowledgment will be received by everyone as a token of our sincere thanks and appreciation.
Contact us via email marketing@armaghi.com and our dedicated team can help you choose a fitting tribute.
View other announcements here
Sign Up To Our Newsletter