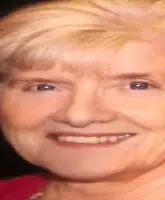 The husband, son and family of the late Rita McGuinness wish to thank most sincerely all those who sympathised with them in their recent sad bereavement.
Sincere thanks to nursing staff in Craigavon Hospital, Loane House Dungannon, and to the staff of The Medical Centre, Barrack Street, Coalisland. To Fr Mark O'Hagan and Fr Eugene O'Neill for their attendance and Fr Mark for the beautiful ceremony.
To all the kind friends and neighbours who called at our home, brought gifts, sent messages of sympathy, floral tributes, donations, attended the funeral or helped in any way.
To Plunkett Teague & Sons Funeral Directors for the personal, professional and dignified manner in which they carried out the funeral arrangements. To grave digger Gary for preparation of the grave.
Trusting this acknowledgment will be accepted by all in grateful appreciation.
Rita's months mind mass will be celebrated this Friday evening, March 25 at 7.30pm in St Mary & St Joseph's Church, Brackaville.
St Pio pray for us.
Sign Up To Our Newsletter