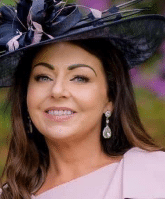 Morgan, Rachel. February 26,1976 – April 19, 2023. On behalf of my family, Shannon, Christopher Charlene, Martin and Edmund; we would like to thank all those who have helped us in so many ways since Rachel passed away.
Your kindness and support have been a great comfort to us and it has been very much appreciated. Thank you all again for your kind messages of condolences though social media sites and Mass cards to Rachel's family home.
Rachel's Months Mind Mass will take place on Sunday May 21, at 10am in The Church of the Sacred Heart Cloughoge Newry (All welcome to the Flagstaff Lodge afterwards)
Contact us via email marketing@armaghi.com and our dedicated team can help you choose a fitting tribute.
Sign Up To Our Newsletter