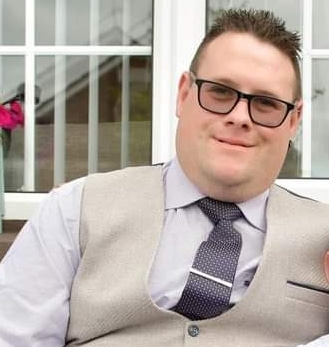 Stoops, Mervyn. July 31, 2023.
Fiancée Aine, son Jason Stoops and McKenna family would like to express our sincere thanks to all those who sympathised with us in our recent, sudden bereavement.
To the Keady First Responders, to the ambulance crew, to the police who attended the family home.
The funeral director acting on behalf of the coroner.
To all our neighbours and friends who called to the family home, sent messages of sympathy, brought food and the ladies who served tea and coffee at the wake.
To Ellen's and Eamon for the hot food provided.
To Darkley School and Keady District Angling Club for their guard of honour.
To Reverend George McClelland for conducting a comforting funeral service, a special word of thanks to the organist, church ushers and tea ladies in the church hall.
To the coffin bearers, grave diggers and neighbours and friends who attended the funeral service.
To all who donated to Air Ambulance NI.
To Spiers Funeral Services for the dignified and professional manner in which they carried out Mervyn's funeral arrangements.
As it is impossible to thank everyone individually please accept this as an expression of our deep, sincere appreciation to everyone.
Contact us via email marketing@armaghi.com and our dedicated team can help you choose a fitting tribute.
Sign Up To Our Newsletter