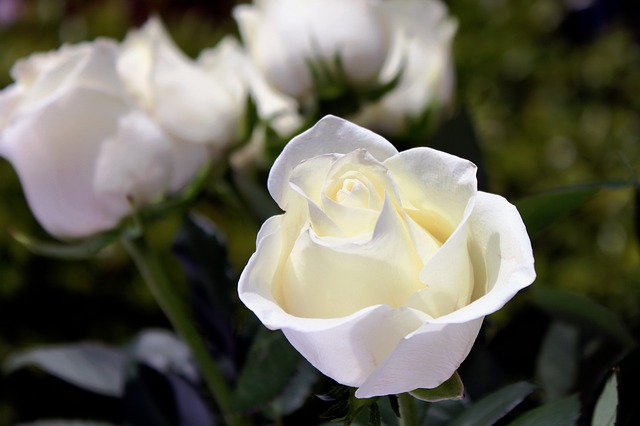 Kathleen's Husband Malachy, her daughter Mary, son's John, Malachy, Michael, and the wider family circle would like to express their profound gratitude to all who sympathised with them on their recent loss of a beloved wife, mother, mother in law, grandmother, great grandmother, aunt and friend.
To the Staff and Residents of Greenpark Nursing Home, who cared for Kathleen in such a loving and caring manner, over the past 5 years , and Fr. Peter McAnenly for pastoral care. It is a great comfort for us to know how well cared for and loved she was as her health declined.
We thank our extended family for the ongoing love and support they continue to give us at this difficult time.
A sincere thanks to J J McArdle &Sons Funeral Directors for the complete, compassionate and professional handling of all the funeral arrangements.
As a family we are indebted to the many people who visited the house and shared their memories of mum, those who posted condolences online, sent Mass cards and floral tributes and gifts of food.
To the Armagh Harps GFC, Lislea Community Centre, Toner Motorsport, and Cordellia's Chippy, for their services at the wake.
Special Thanks, to Navan Road Bowls, for the guard of honour, to Cathy Kelly for her beautiful singing and especially to Fr. Emmanuel Fasakin for his kind words ,and conducting a very fitting and personal Mass and burial.
Grateful thanks to the Charlemont Hotel for the after funeral catering, and Hughes Bar for their hospitality.
At the risk of failing to mention someone we trust this acknowledgement will be accepted as token of our sincere appreciation.
"It Broke our hearts to lose you
But you did not go alone
For part of us went with you
The day God called you home."
Kathleen's months mind mass will take place on Saturday, September 2 in St Patrick's Cathedral at 6.30pm (followed by refreshments at 21 Brookhill Crescent).
Click here to place a family announcement 
Sign Up To Our Newsletter