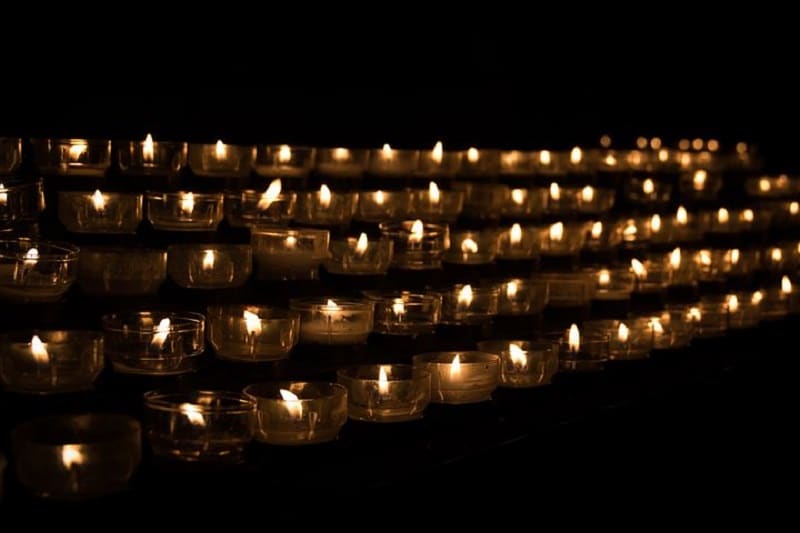 Agnew, John (Tandragee), The wife (Edith), daughters (Heather and Lorna) and son (Brian) of the late John (Jack) Agnew would like to offer our sincere appreciation to everyone who sympathised with and supported us following the death of our dear husband, father, father-in-law, grandfather, great-grandfather and friend to everyone he had known.
We would especially thank the Rev. Nick McKnight, Tandragee Methodist Church, for his support during Jack's short illness and for conducting a beautiful Service of Thanksgiving. Thank you also to Mrs Alison Orr for playing the organ and the members of Tandragee Methodist Church for all their help and prayerful support.
A special word of thanks to the medical and nursing staff of ICU Craigavon Area Hospital. Also, Wards 4 North and 2 South for all their specialist care during Jack's short illness.
Sincere thanks to Graham and staff from Park Catering Services for the most enjoyable food provided after the service.
We would like to thank Stephen Stoops for his professional guidance and the very dignified way in which he conducted the funeral. Thank you also to the gravedigger for his professional input.
Thanks to all who so generously contributed to the charities of choice in memory of Jack.
Finally, to Jack's wonderful neighbours, friends and extended family for their messages of sympathy, cards and prayerful support, we as a family are very appreciative.
As it is impossible to thank everyone individually, we trust this acknowledgement will be accepted as a token of our sincere appreciation.
'Till we meet again'
Cabra, Rathfriland and Glaslough
Contact us via email marketing@armaghi.com and our dedicated team can help you choose a fitting tribute.
View other announcements here
Sign Up To Our Newsletter