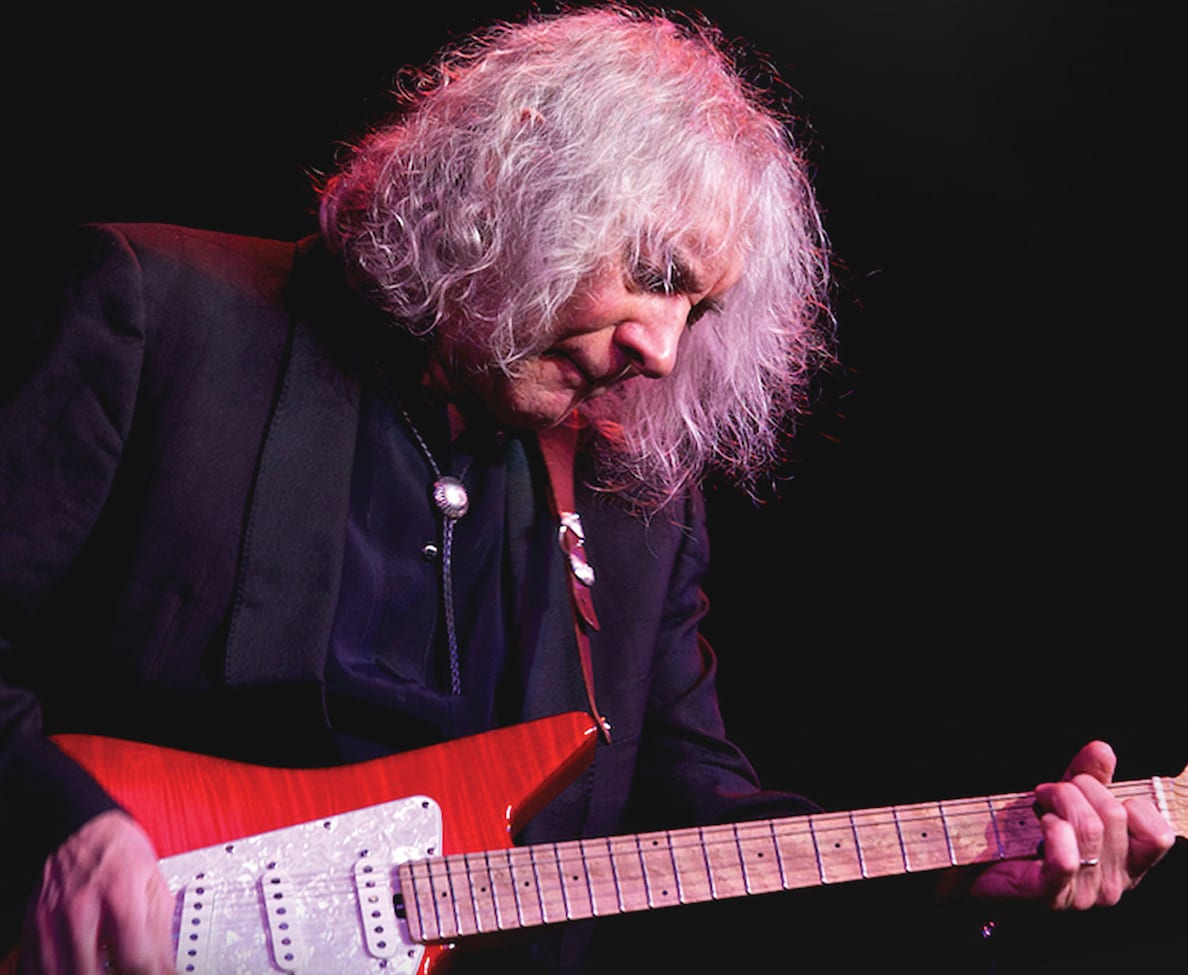 Albert Lee, the living guitar legend, the reliable Sideman, now amazing bandleader, is set to perform at Armagh's Market Place Theatre.
On tour with his handpicked band, he always wins new fans and gives the old loyal fans finally what they always wanted – Albert Lee as Albert Lee.
Albert Lee is one of the most respected and renowned guitarists in music history, having worked with The Everly Brothers, Eric Clapton, Emmylou Harris and The Cricketts over his long and illustrious career.
A two-time Grammy Award winner, Albert was also a member of the UK band Hogan's Heroes, and spent many years touring with Bill Wyman's band, the Rhythm Kings.
In his fifth decade as a professional musician, Lee has risen to the ranks of the truly rare virtuosos of his time, respected on three continents and lives the professional life that most of his colleagues could only dream of.
Eric Clapton has described Lee as "The ultimate virtuoso… gifted on just about every level."
After moving to the U.S. and assimilating himself into the country music scene, Albert quickly garnered a reputation as one of the fastest guitar players in the business.
He recorded a number of solo albums, and won a Grammy in 2002 for his contribution on 'Foggy Mountain Breakdown'.
He continues to tour today, and plays his signature Ernie Ball Music Man Guitar. In 2017 Albert was recognised by The Americana Music Association UK for his contribution to the genre over his long career when he was presented with the Trailblazer Award.
Albert Lee will perform for one evening only at The Market Place on Friday 4th May at 8pm.
Tickets are priced £20 each, and can be booked through the Box Office on [028] 3752 1821, or online at www.visitarmagh.com/marketplacetheatre
Tickets can be booked through the Box Office on [028] 3752 1821, or online at www.visitarmagh.com/marketplacetheatre And to keep up-to-date with the latest news at the Market Place Theatre, you can follow us on Facebook (www.facebook.com/marketplacearmagh) and Twitter (www.twitter.com/mptarmagh) where you will find all the latest information, special offers and video previews.
Courts
A Moy man who drove his girlfriend's car whilst she was on holiday has...

A Lurgan man who failed to complete his 150 hours of community service has...

An Armagh man who failed to pass his test three times has been handed...
EVENTS CALENDAR
-
-
-
-
-
1
2
3
4
5
6
7
8
9
10
11
12
13
14
15
16
17
18
19
20
21
22
23
24
25
26
27
28
29
30
Entertainment News
A darkly comical and deeply moving new play, 'Cracks', takes to the stage at...

Dead funny comedy awaits theatregoers at Armagh's Market Place Theatre on Wednesday, September 19...