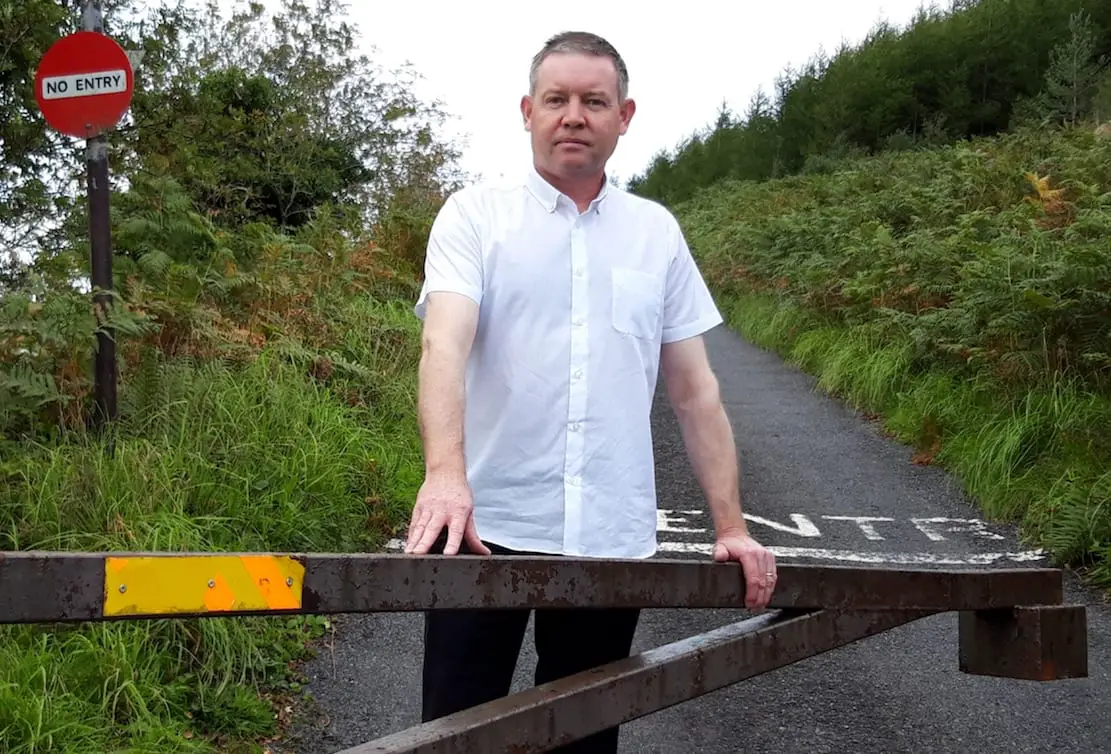 Residents in south Armagh are calling on the council to lock down the gates to the forest drive at Slieve Gullion after hours because of a recent rise in anti-social behaviour.
The area has been besieged in recent years, with fly-tipping common practice, however, more sinister elements have been reported lately.
It is understood there are individuals involved in deer hunting and dog fighting under the cover of darkness – an issue which could be help curbed if the gate was locked at night, according to one local councillor.
Sinn Féin's Mickey Larkin has expressed his concern at the recent activities in this scenic part of the county.
"Local residents in the area contacted myself with horrific accounts of deer hunting and suspicions relating to dog fighting taking place on Slieve Gullion," explained Mr Larkin.
"This is in addition to the ongoing problems of vandalism, dangerous driving and fly-tipping, which have increased over the past four years.
"Many of these illegal activities are being compounded by the easy access to the Forest Drive after hours through the unlocked exit gate. Although the Forestry Service did lock the exit gate at one time, this has not been the case for many years."
He added: "The Council has recently entered into a license agreement with the Forestry Service and is now responsible for the Forest Drive.
"I have spoken with Council officials and requested a review of access arrangements whilst raising the ongoing issues of illegal and dangerous activities.
"The Council will now remove waste and tyres which have been dumped along the drive.
"I would encourage anyone who witnesses illegal acts to contact the police immediately. Those people who desecrate this beautiful setting should be held to account.
"Over the last four years I have reported many incidents to the police, the forestry and the council. The police have made arrests in the past on the mountain and I will be raising these latest concerns with them.
"As a community we all need to work together in order to bring an end to these illegal activities."
Courts
A Craigavon man who assaulted his now ex-partner twice in quick succession has been...

A Portadown man has been given six months to show a judge he has...

A Portadown teenager who chased several people with a hatchet has been sentenced to...
EVENTS CALENDAR
1
2
3
4
5
6
7
8
9
10
11
12
13
14
15
16
17
18
19
20
21
22
23
24
25
26
27
28
29
30
31
Entertainment News
Rising band The Sherlocks wowed a packed house with an intimate gig in Armagh...

Armagh will once again celebrate its storied past this November with its four-day Georgian...