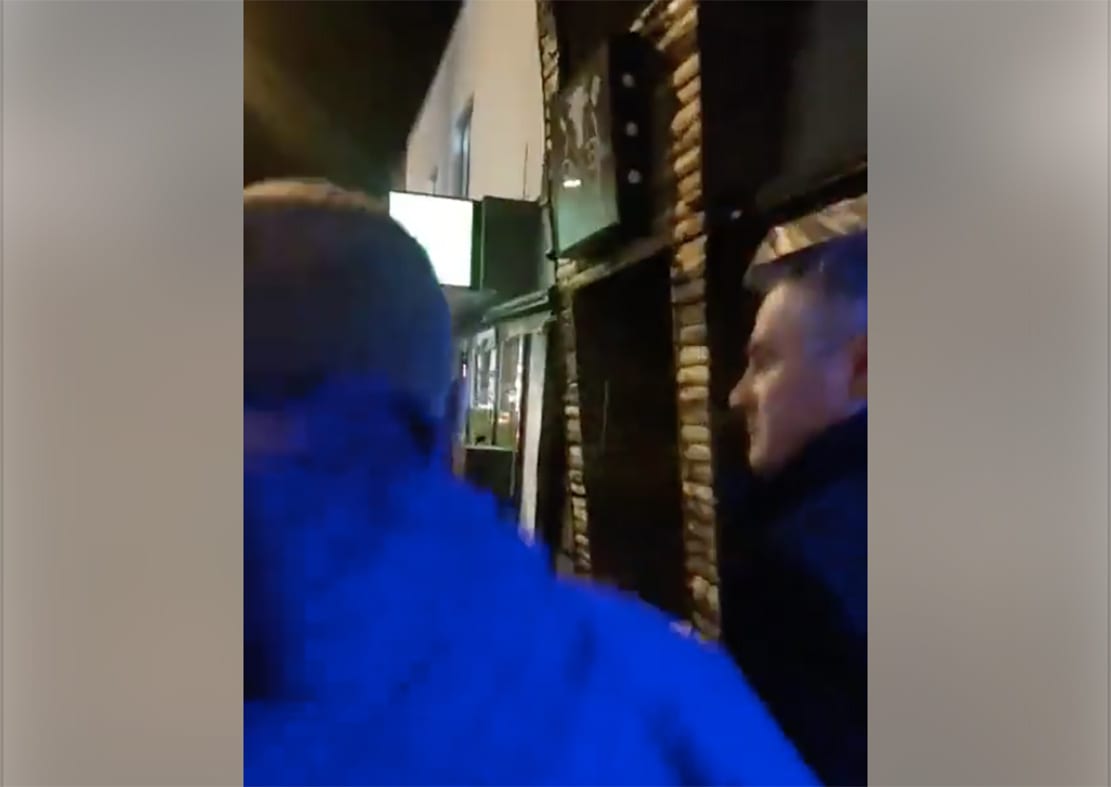 A BBC Northern Ireland news reporter was confronted by an angry 'paedophile hunter' group in Belfast last night (Tuesday).
The members confront reporter Kevin Magee, after he attempted to interview one of them, following what appears to have been a pre-arranged meeting.
The group broadcast the volatile meeting live on their Facebook page, which showed a number of men aggressively chase after the reporter.
It began in a coffee shop in the Bradbury Place area of the city, before moving out onto the streets.
One man can be heard saying: "You think I am here to grass up on other paedophile hunters. Yes, you do. That was our conversation on the phone."
Mr Magee was subsequently threatened as he walked away from the group and at one point was ushered into a nearby shop.
One of the group repeatedly asked the reporter why he had turned up at his home.
The expletive-ridden video, which lasted minutes, ended when Mr Magee drove off in a car.
There is no suggestion that Mr Magee had done anything wrong.
A spokesman for the BBC said: "We can confirm that a BBC NI reporter was caught up in an incident in Belfast City Centre. We are unable to provide further comment at this time."
Courts
A man who was caught short at a band parade has been handed a...

An Armagh man charged with a litany of motoring offences and two assaults has...

A man accused of having sex with a 13-year-old girl he met through Facebook...
What's On
The eighth annual 7 Hills Blues Fest rocked into Armagh over the weekend. The...

'The History Of The Peace [Accordin' To My Ma!]', the brilliant sequel to 'The...