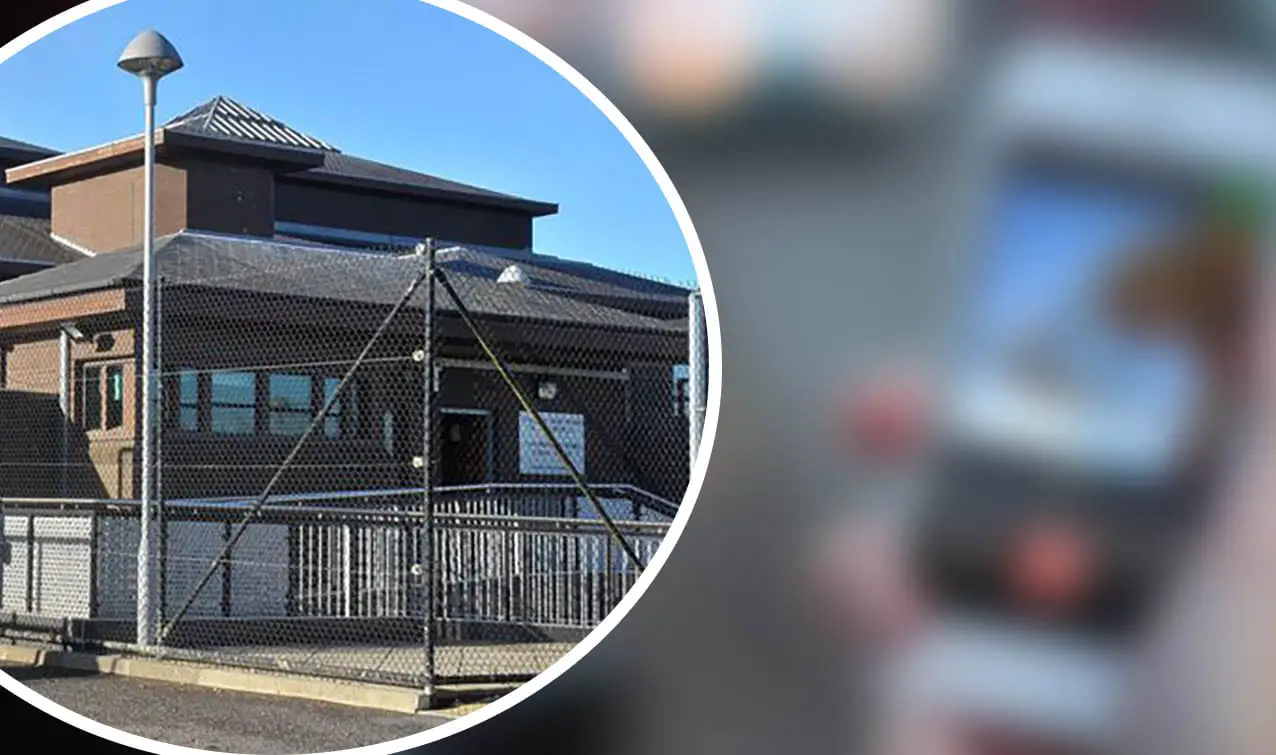 A Co Armagh teenager who attacked another male over a young woman has been handed a suspended sentence.
Eighteen-year-old Michael Thompson, of Beaumont Square, Lurgan was sentenced for assault occasioning actual bodily harm at Craigavon Magistrates' Court on Friday.
Court heard the injured party contacted police to report he had been assaulted by an old school friend at around 11pm on December 9.
He said he had bumped into the defendant on William Street, Lurgan, and had been asked to come to the back of a Spar shop for a chat.
The injured party said he had noticed a friend of Thompson was recording on his phone.
When he asked why the defendant punched him in the face several times.
Thompson then pulled the injured party's hood over his head and kneed his face multiple times.
The victim fell to the ground where the defendant proceeded to deliver kicks to the face, head and ribs.
Court heard the injured party suffered injuries including a bruised hand, sore ribs, a cut head and a swollen cheek.
Thompson attended a voluntary interview on January 10 where he admitted to committing the offence after losing his temper.
It was previously stated that this was a revenge attack after the injured party had allegedly sent naked images of himself to the defendant's girlfriend.
District Judge Bernie Kelly said this was "an exceptionally nasty incident".
Defence solicitor Conor Lunny said this had been a case of Thompson believing it was his duty to protect his girlfriend.
Court heard that the young woman was now out of the picture, which led District Judge Kelly to remark: "They always are by this stage."
Court also heard that the case had been deferred for sentencing for six months with no pre-sentence report being produced which eliminated the possibility of community-based orders.
District Judge Kelly commented: "This is a very unusual way of sentencing this type of serious offence aggravated by the way in which it was done.
"For someone to bury their foot into another human being's head while they are on the ground…"
Mr Lunny stated that the incident was "fuelled by immaturity" and that Thompson had now gained employment as an apprentice engineer.
District Judge Kelly told the defendant that he was lucky not to have killed the injured party, adding: "You could have been in the Crown Court asking Mr Lunny how many years, not months, you might get."
Upon hearing the injured party was 17 at the time of the attack, she added that Thompson had "barred" himself from ever working with young people.
The defendant was sentenced to four months in prison suspended for two years.
He was also ordered to pay £500 compensation to the injured party within 12 weeks.
Courts
A Tandragee man claimed he was on his way to help his ex-wife when...

A Craigavon man has been told "there is no such thing as a mere...

A Waringstown man has been handed a prison suspended sentence after being caught behind...
EVENTS CALENDAR
1
2
3
4
5
6
7
8
9
10
11
12
13
14
15
16
17
18
19
20
21
22
23
24
25
26
27
28
29
30
31
Entertainment News
Rising band The Sherlocks wowed a packed house with an intimate gig in Armagh...

Armagh will once again celebrate its storied past this November with its four-day Georgian...