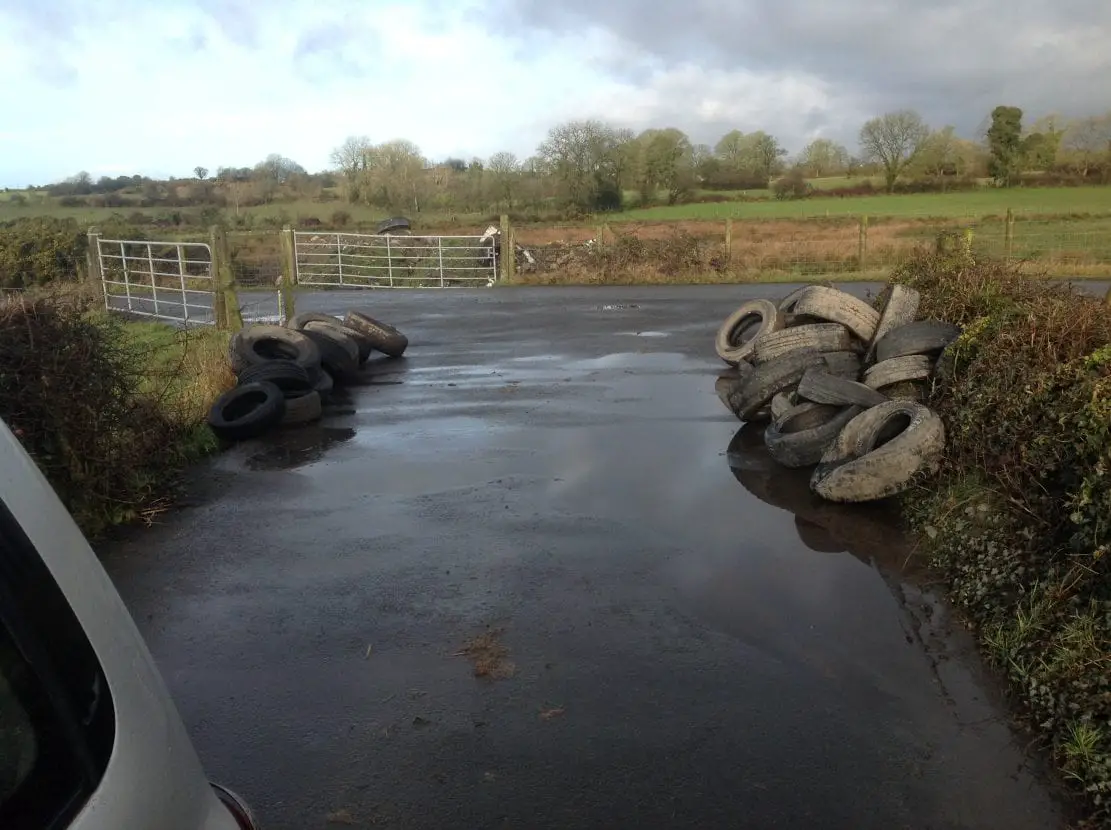 Further calls for tougher enforcement have been sounded after the latest incident of tyres being dumped in south Armagh.
Two piles of tyres were heaped at the side of the Farmers Lane on Abbey Road, near Crossmaglen.
It is an ongoing problem in the area and has now become almost as prevalent to the dumping of illegal fuel sludge.
A local councillor said those responsible for this dumping "care little for local people".
"I share the anger and disgust of the local people at this criminal environmental act," said Slieve Gullion Sinn Fein councillor Terry Hearty.
"Those responsible for dumping these tyres care little for the health and wellbeing of  residents and road users or the local environmental impact.
"The financial effect is that the cost of clean-up and disposal will have to be met by our council or the Department for Infrastructure Roads Service .
"This will be ratepayers' money going to tackle this scourge, diverting much needed funding from other projects."
The local councillor said tougher enforcement was now what was needed to tackle this serious problem.
"What we need to see is tougher enforcement of the regulations or indeed revised legislation to deal with this matter," he added. "Sinn Féin has called for systems with serial numbers or bar codes to be created which will trace tyres from the moment of  manufacture through to their disposal at end of life.
"This would ensure that all tyres can be identified when disposed of and would greatly help with the fight against fly-tippers who have no regard for either the environment or communities."
Courts
A man who was caught short at a band parade has been handed a...

An Armagh man charged with a litany of motoring offences and two assaults has...

A man accused of having sex with a 13-year-old girl he met through Facebook...
What's On
The eighth annual 7 Hills Blues Fest rocked into Armagh over the weekend. The...

'The History Of The Peace [Accordin' To My Ma!]', the brilliant sequel to 'The...