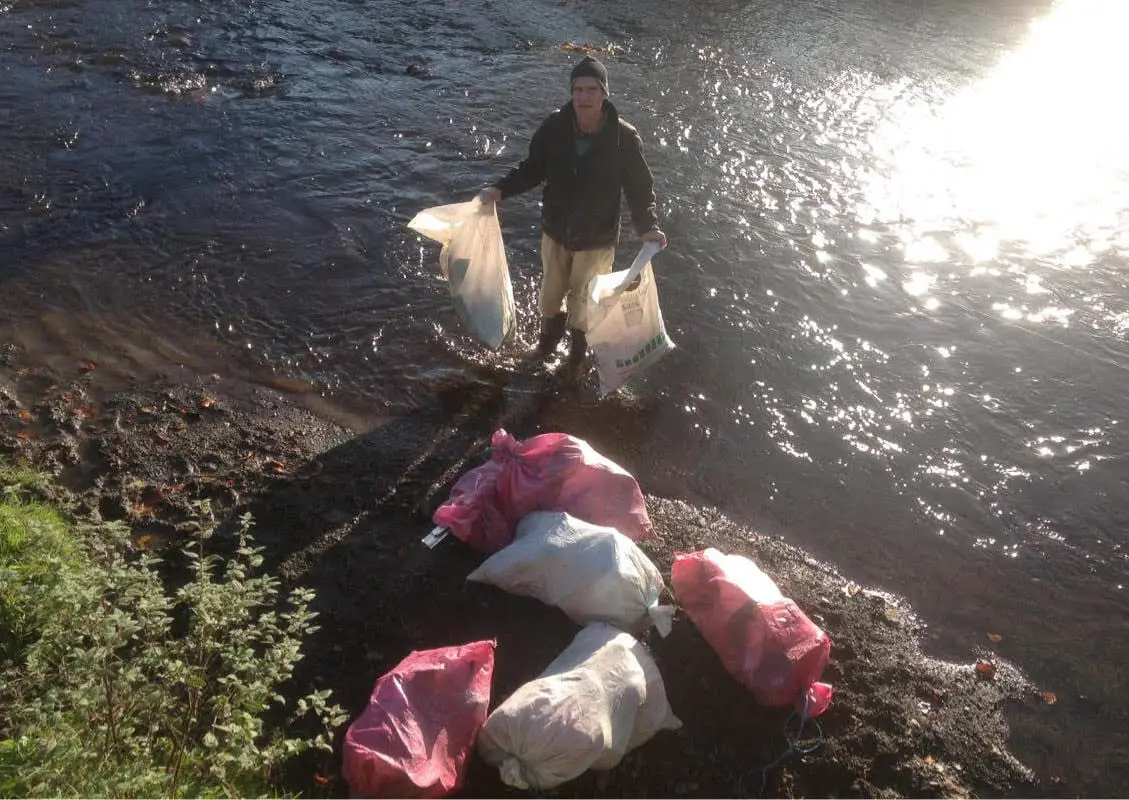 A Co Armagh councillor has spoken of his outrage as huge amounts of household waste are dumped in the Creggan River.
Councillor Terry Hearty even went as far as getting in the river and removing the rubbish himself.
"I'm absolutely baffled and appalled at how someone could do this," said Mr Hearty.
"Not only is it unsightly, deeply disrespectful to the area and the community, dangerous to livestock that drink from the river and damaging to the environment, but it is easier than ever now to dispose of waste.
"Along with blue, brown and black bins we also have a state of the art recycling facility in Crossmaglen. There is no possible excuse for this. It is wanton vandalism and pollution."
Councillor Hearty hit out at those responsible.
"This absolutely cannot be tolerated," he said. "I would urge anyone with any information on who may be responsible for this or similar acts of dumping to contact myself, Environmental Health or the police.
"The people of this area have worked long and hard to undo the damage caused to it by decades of occupation, to restore South Armagh to its natural beauty and to make it an inviting place for visitors.
"We will not allow that work to be spoiled by the lazy, the ignorant and the spiteful."
Courts
A Moy man who drove his girlfriend's car whilst she was on holiday has...

A Lurgan man who failed to complete his 150 hours of community service has...

An Armagh man who failed to pass his test three times has been handed...
EVENTS CALENDAR
-
-
-
-
-
1
2
3
4
5
6
7
8
9
10
11
12
13
14
15
16
17
18
19
20
21
22
23
24
25
26
27
28
29
30
Entertainment News
A darkly comical and deeply moving new play, 'Cracks', takes to the stage at...

Dead funny comedy awaits theatregoers at Armagh's Market Place Theatre on Wednesday, September 19...