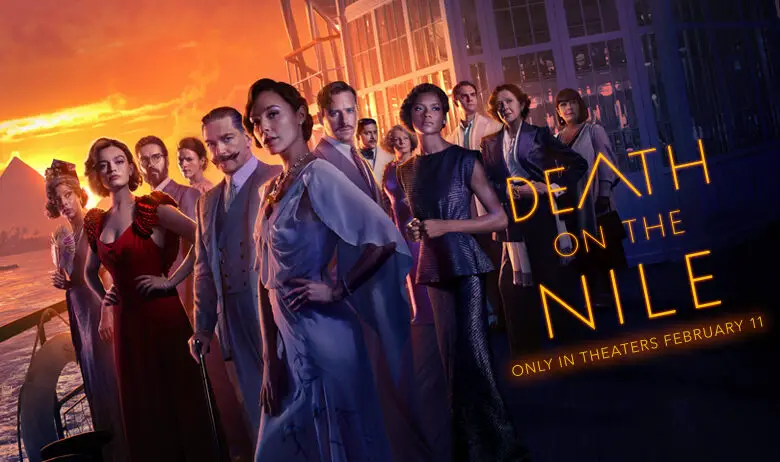 Hot on the heels of Kenneth Branagh's 'Belfast' which received no fewer than seven nominations across seven categories at this year's Oscars, this week sees the release of Death On The Nile in which Branagh not only directs a lavish adaptation of Christie's 1937 novel but also take centre stage reprising the role of Hercule Poirot.
Congratulations to AnnMarie Hughes, you are this weeks lucky winner of a pair of cinema tickets for Armagh Omniplex. Your tickets have been emailed to you.
If you didn't week this week, why not give it another go by filling out the form below. Good luck.
Uncharted
Times: Daily 5.30pm and 8.30pm, Weekends 12pm, and Saturday to Thursday at 2.30pm
Death on the Nile
Times: Daily at 7.30pm, Weekends at 1.30pm, Saturday to Thursday 2.30pm
Marry Me
Times: Daily except Monday at 5.30pm, Daily at 8.40pm
Belfast
Times: Daily at 8.50pm
Cyrano
Times: Monday at 6pm
Sing 2
Times: Weekends at 12pm, Saturday to Thursday at 3pm, weekdays at 5.10pm,
Jackass Forever
Times: Daily at 6pm- Monday is a subtitled showing
Spiderman- No way home
Times: Saturday to Thursday at 2.30pm
Clifford the big red dog – sensory and subtitled showing
Times: weekend at 11.20am
Encanto – Special Kids Club rates
Times: Weekend at 11.30am
Contact details: 25-37 Market Street, Armagh Co. Armagh, BT61 7BU;
028 37290110; armagh@omniplex.ie
Sign Up To Our Newsletter