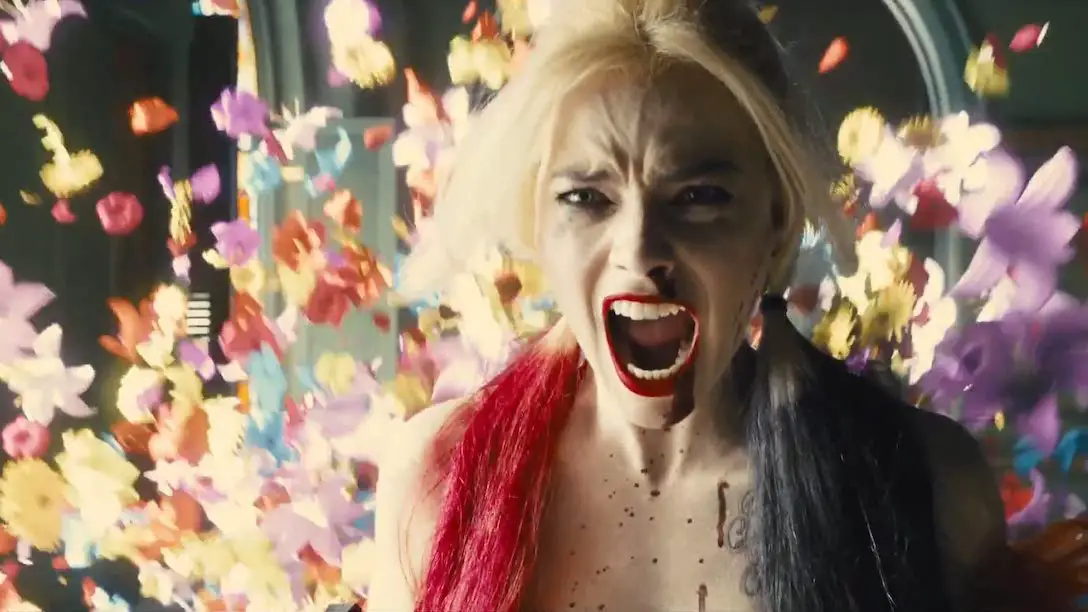 Armagh I has teamed up with Omniplex in Armagh to give one lucky reader a pair of tickets to a show of their choice. We will be running the giveaway every week, so each week, one reader will win a pair of tickets on us, courtesy of our friends at Omniplex.
And it's simple to enter – just comment below each week if you'd like to be entered with the winners announced every Wednesday ahead of the weekend.
What's on this week: Friday July, 30 – Thursday August 5
'Suicide Squad'
Description: Supervillains Harley Quinn, Bloodsport, Peacemaker and a collection of nutty cons at Belle Reve prison join the super-secret, super-shady Task Force X as they are dropped off at the remote, enemy-infused island of Corto Maltese.
Starring: Margot Robbie, Taika Waititi, Joel Kinnaman
Director: James Gunn
Genres: Action, Adventure, Fantasy
Times: Daily at 2pm, 5pm and 8pm
---
'Space Jam: A New Legacy'
Times: Daily 1.45pm , 5pm and 8.15pm.
---
Black Widow
Description: Natasha Romanoff aka Black Widow confronts the darker parts of her ledger when a dangerous conspiracy with ties to her past arises. Pursued by a force that will stop at nothing to bring her down, Natasha must deal with her history as a spy and the broken relationships left in her wake long before she became an Avenger.
Starring:  Florence Pugh, Scarlett Johansson, Robert Downey Jr.
Director: Cate Shortland
Genres: Action, Adventure, Sci-Fi
Times: Daily at 8.35pm.
---
'The Croods'
Description: In 2013, the world was introduced to the first family of the prehistoric era, The Croods. The Academy Award®-nominated comedy about a clan dealing with their changing world captivated global audiences, reminding us of the timeless importance of family…and just how little we've evolved. In 2021, DreamWorks Animation invites you on an all-new adventure back in time with THE CROODS 2. Returning stars Nicolas Cage, Emma Stone, Ryan Reynolds, Catherine Keener, Cloris Leachman and Clark Duke welcome Leslie Mann and Peter Dinklage to the film's cast as The Croods face their biggest threat since leaving the cave: another family. The film is directed by Joel Crawford and produced by Mark Swift.
Starring: Nicolas Cage, Ryan Reynolds, Emma Stone
Director: Joel Crawford
Genres: Animation
Times: (Daily 3:45pm and 6:15pm – weekdays only additional showing at 1:40pm)
---
'Old'
Description: This summer, visionary filmmaker M. Night Shyamalan unveils a chilling, mysterious new thriller about a family on a tropical holiday who discover that the secluded beach where they are relaxing for a few hours is somehow causing them to age rapidly – reducing their entire lives into a single day.
Starring: Gael García Bernal, Vicky Krieps, Thomasin McKenzie
Director: M. Night Shyamalan
Genres: Drama, Thriller
Times: Daily at 6:40pm and 9pm
---
'Spirit Untamed'
Description: Lucky Prescott's life is changed forever when she moves from her home in the city to a small frontier town and befriends a wild mustang named Spirit.
Starring: Eiza González, Jake Gyllenhaal, Mckenna Grace
Director: Elaine Bogan, Ennio Torresan
Genres: Adventure, Animation, Family
Times: Daily at 1.50pm and 4.20pm
---
Weekend additional showings both Saturday and Sunday
Spirit Untamed – 11:50am and 11:55am
Tom and Jerry- Kids club rate at 11:40am
Space Jam A new Legacy- sensory and subtitles at 12:35pm
Armagh Omniplex: 25-37 Market St, Armagh BT61 7BU |  028 3729 0110
Sign Up To Our Newsletter