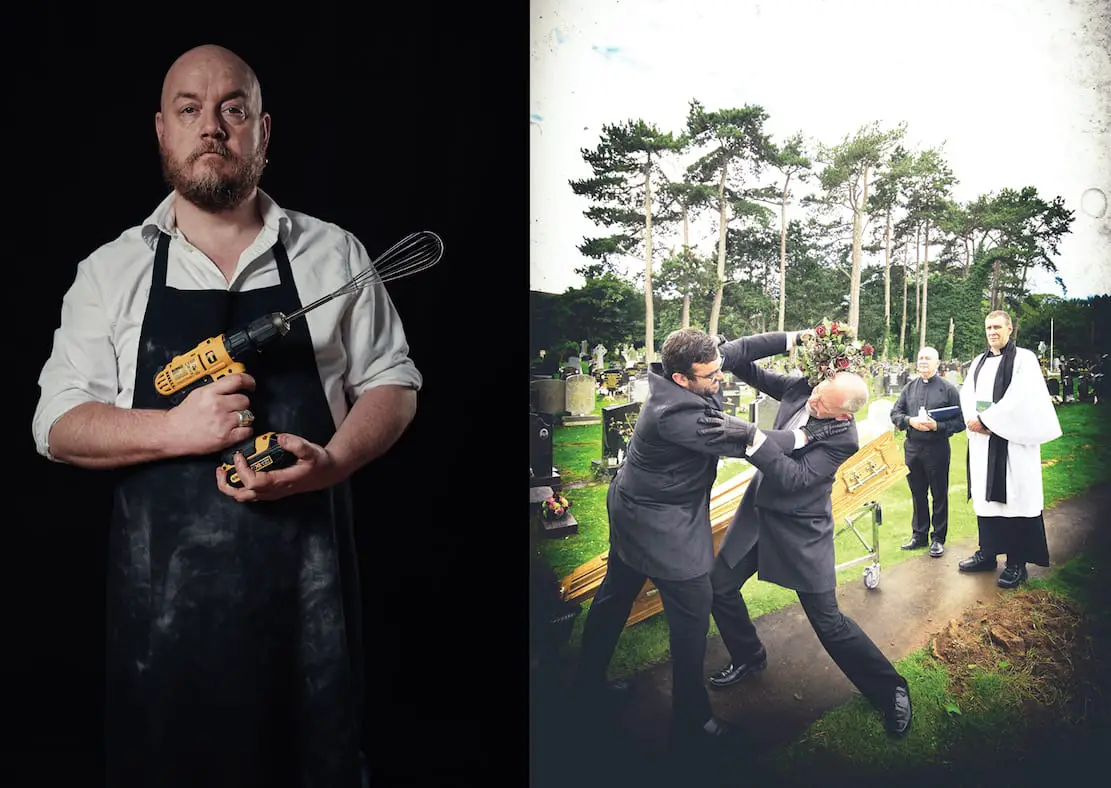 Dead funny comedy awaits theatregoers at Armagh's Market Place Theatre on Wednesday, September 19 with 'Three's A Shroud'.
For generations, Catholic undertakers in Belfast have buried Catholics and Protestant undertakers have buried Protestants. So you'd think now that we have peace [mostly], and we could stick to these rules? But no.
When veteran undertaker, Gerry McSorely, finds his Catholic customers being stolen by young Protestant rival, Basil Gray, an undertaking war breaks out.
It gets worse when young Polish woman, Irena Bukowski's cut-price, new-age, interdenominational funeral home usurps them both. Featuring a host of outrageous characters including the hilarious cleaner Mrs Johnston, paramilitary leader Graham Stitt, and Simon the struggling undertaking apprentice. Tickets are priced £18 and £16 (concession).
Then, direct from sell out performances at the Gilded Balloon, Edinburgh Fringe 2017 and Brighton Fringe 2017, and following sell out Edinburgh Fringe runs in 2015 and 2016, award-winning comedian George Egg [the 'Anarchist Cook'] arrives at The Market Place on Sunday 23 September, with a brand new show demonstrating more live cooking and laugh-out-loud comedy.
In 'George Egg: DIY Chef' a health scare sees George banned him from the family kitchen, but relocated to the garden shed where his imagination and resourcefulness lead him to build an improvised kitchen.
During an inspiring and inventive evening of stand-up, live cooking and comedy lecture, George prepares a breakfast, a lunch and a dinner using the most unconventional of methods.
It's funny, inspiring and absurd in equal measure. Expect power tools, gardening equipment and office supplies to be re-purposed and abused. Expect lots of laughs, and you get to taste the food at the end [at your own risk! Tickets are priced £14 and £12 (concession).
Tickets for all performances can be booked through the Box Office on [028] 3752 1821, or online at www.visitarmagh.com/marketplacetheatre
And to keep up-to-date with the latest news at the Market Place Theatre, you can follow us on Facebook (www.facebook.com/marketplacearmagh) and Twitter (www.twitter.com/mptarmagh) where you will find all the latest information, special offers and video previews.
Sign Up To Our Newsletter