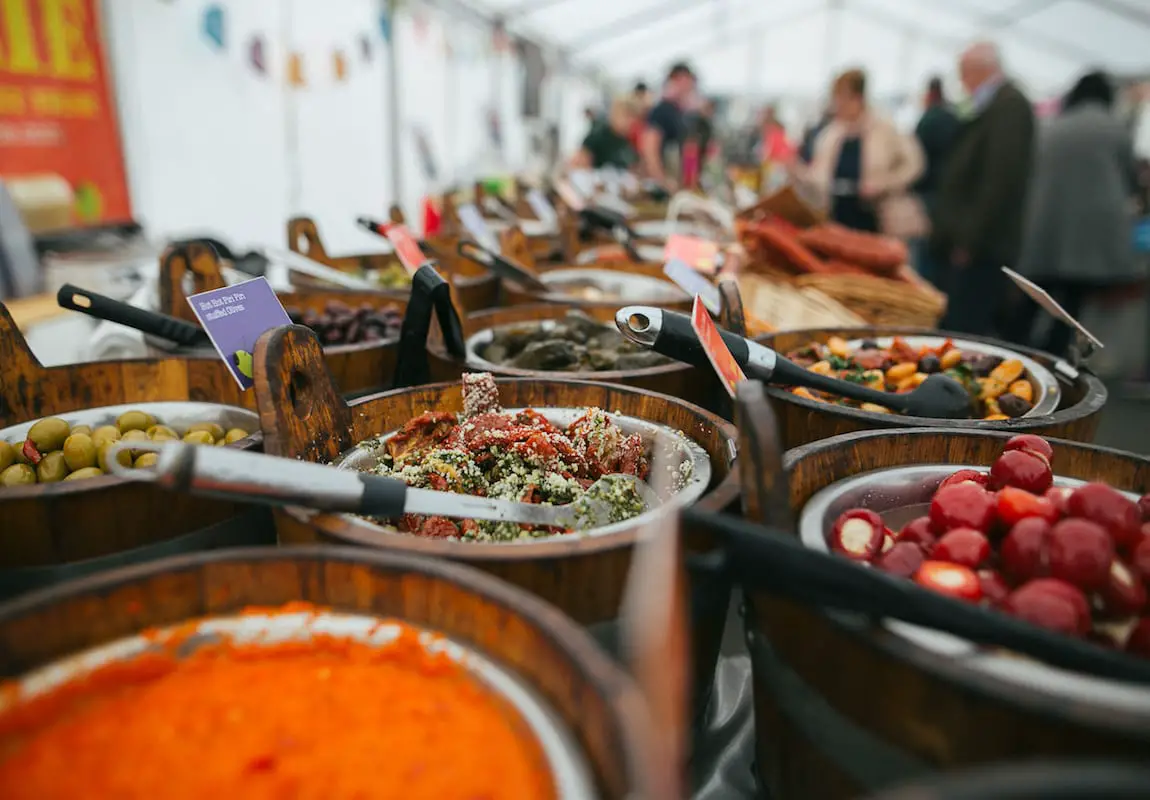 The 7 Hills Blues Fest is just 48 hours away and while you sample some of the finest jazz beats Armagh has to offer, why not taste the delights of the city.
Armagh and the surrounding area has been benchmarked as the Food Heartland of Northern Ireland due to the significance of food and drink production and high quality places to eat and drink in the area.
Take this weekend's opportunity to taste some of the delicious produce at one of the bespoke food events hosted especially during the festival. 
Allen's of Armagh | Thurs 10 – Sat 12 Aug | 9am-5.30pm
Special 7 Hills Blues Festival themed menu with dishes inspired by the Deep South.
Street Food Market
Shambles Yard | Fri 11 Aug | 12.00pm
Straight from the producer, shoppers can purchase some of Armagh's finest grown ingredients in the historic Shambles Yard. With street food, ice cream and great blues music, where else would you want to be? 
BBQ N'Blues
The Shambles Yard | Sun 13 Aug | 1.00pm – 5.00pm
This family fun, BBQ & local Cider event will be filled with good food, great craic and blistering summer blues. Music by Armagh's own Preacher Casey's and Cork's finest One Horse Pony.
For you budding blues stars, there'll be an opportunity to pick up an instrument and play with the musicians at the blues jam session.
Armagh City Hotel | Sun 13 Aug | from 3pm
Enjoy the best craft beers & locally produced ciders, plus live BBQ demonstration by Head Chef, John Whyte. Small donation to charity for tasting dishes. Love Food? Love Armagh!
The Moody Boar | Sat 12 Aug & Sun 13 Aug | 2-5pm
The Moody Blues, Tarts, Tapas & Choc Afternoon with a pop up dessert bar and an ice cream demo by Head Chef Sean Farnan.
Sign Up To Our Newsletter