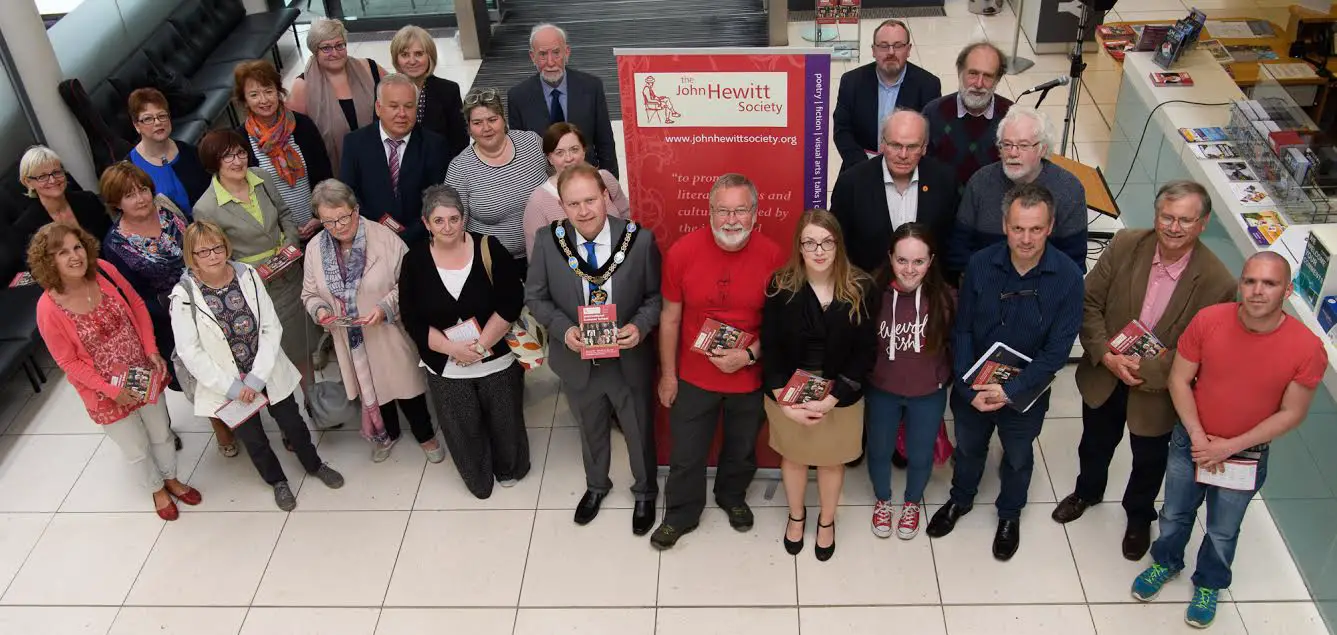 Marking 30 years since the death of poet, political writer and commentator John Hewitt, The John Hewitt Society has launched the programme for the 30th International Summer School.
It will take place in the Market Place Theatre & Arts Centre in Armagh, between July 24 and 29, on the theme of 'Striding Forward'.
This year's programme will be the biggest yet, with 35 events from over 50 writers, artists, commentators and lecturers.
The 2017 programme includes music from Frankie Gavin and De Danann; theatre including Kabosh presents: Green and Blue; writers such as Bernard MacLaverty, John Boyne, Jan Carson, Lisa McInerney; and debates from panellists Seamus Mallon, Steve Aiken and Naomi Long.
The first ever Hewitt Summer School took place in 1987, two months after Hewitt's death and the first Director wss Hewitt's friend, Jack McCann, whose aim for the event was for it "to serve as "a living memorial to the man".
Actor Vincent Higgins will reflect on his participation in that first Summer School, in an early role as part of dramatic reading staged at St MacNissi's College, Garron Tower Co Antrim in August 1987. Higgins will be joined by contemporaries of Hewitt in exploring his legacy, including broadcaster and former RTE Head of Radio Adrian Moynes who will introduce a reading of a radiuo script he directed for RTE, poet Frank Ormsby and former Head of Art at The Ulster Museum Brian Kennedy.
Challenging current political and diplomatic current affairs are explored, including reflections on the political progress since Hewitt's day with current Northern Ireland political party leaders and representatives debating '30 Years On: Where are we now?'
Internationally, US prize-winning poet Mark Doty, recognised as one of the most accomplished poets in America, will be appearing alongside one of the UK's most popular writers, Scottish poet Liz Lochhead. Submissions are also open for the rare opportunity to work closely with Doty in an intimate masterclass setting.
A key Summer School highlight will be the staging of a special cross-border incarnation of 'In Dreams Begin Responsibilities: A Journey in Words & Music' a celebration of reconciliation over the last 100 years will feature a selection of Northern Ireland's finest and most respected artists, including Laria O'Lionáird and Collette Bryce, and chart the journey of reconciliation through poetry, music, drama and imagery, presented in partnership with Poetry Ireland and supported by The Irish Department of Foreign Affairs Reconciliation Fund.
The Summer School is principally supported by the Arts Council of Northern Ireland, Armagh City, Banbridge & Craigavon Borough Council, and The Irish Department of Foreign Affairs Reconciliation Fund.
Damian Smyth, Head of Literature and Drama, said; "The John Hewitt Society is celebrating its 30th birthday this year – a magnificent achievement and an evidence of its value to our culture. John Hewitt's own contribution to the cultural life of Ireland has been well-documented.  His life's work in poetry and prose was aimed at finding ways in which the various communities in Ireland could co-exist, interact and exchange with respect and dignity.
"The John Hewitt Society, as it extends its reach into communities which may not previously have had access to the power of the arts, has an important contribution to make to that process of opening up, of revelation and discovery.  Once again this year's programme includes an impressive collection of exceptional artists and events and it is a fitting programme for this important anniversary."
Other events feature New York Times bestselling author John Boyne as well as other acclaimed British and Irish writers Bernard MacLaverty, Michael Harding,  Jan Carson, Lisa McInerney, Tessa Hadley and poets Jean Bleakney, Lorna Shaughnessy, Luke Kennard and Pat Boran.
The full programme can be seen online: www.johnhewittsociety.org Tickets are already on sale at The Market Place Theatre on 028 3752 1821 or may be booked  online at www.marketplacearmagh.com
Sign Up To Our Newsletter