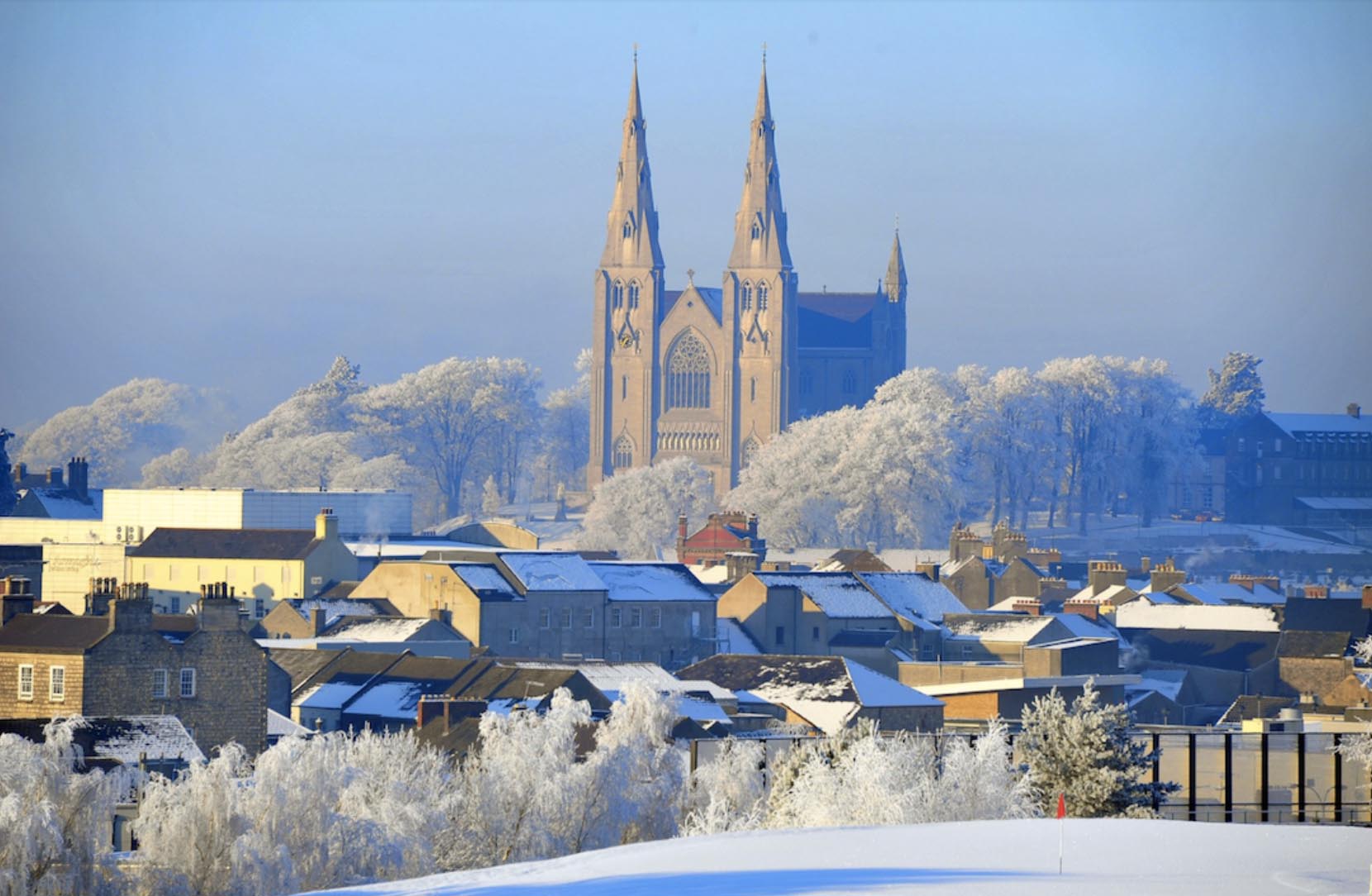 St Patrick's weekend looks like it's going to be a mixed bag on the weather front with the Met Office issuing a yellow weather warning for snow on Saturday.
That weather warning is in place from as early as 4am right through until 9pm on Saturday night but a closer look at the hour-by-hour forecast shows that the snow will be heaviest in Armagh from 4am until 9am before a very heavy band of rain sweeps in in late morning.
It will remain relatively clear – if a little cold – from early afternoon in time for the Council-led St Patrick's procession through Armagh city at 1.30pm. Check out the procession route here.
St Patrick's Day itself (Sunday) looks like a much-more reasonable day on the weather front.
For a start there are no weather warnings in place and the rain looks like it will hold off for most of the day. There may be a sprinkling between 12-4pm – coinciding with the community-led parade through the city centre. That will begin at 2.30pm at the Christian Brothers Primary School on the Keady Road.
Of the weather this weekend a Met Office spokesperson said that "a spell of snow may bring some travel disruption, especially over higher ground".
Adding: "A developing area of low pressure is expected to track across Northern Ireland on Saturday," a Met Office spokesperson said.
"As this runs into colder air, snow is likely to develop, particularly in any heavier bursts of precipitation.
"The largest snowfall amounts will be confined to higher ground, with the potential for 10-20 cm of snow above 350 m. Between 100 m and 350 m elevation, a mixture of rain, sleet and snow is more likely, but there is potential for accumulations of 2-5 cm, and a small chance of 10 cm should the precipitation be heavy enough to maintain snow for a longer duration."
Sign Up To Our Newsletter