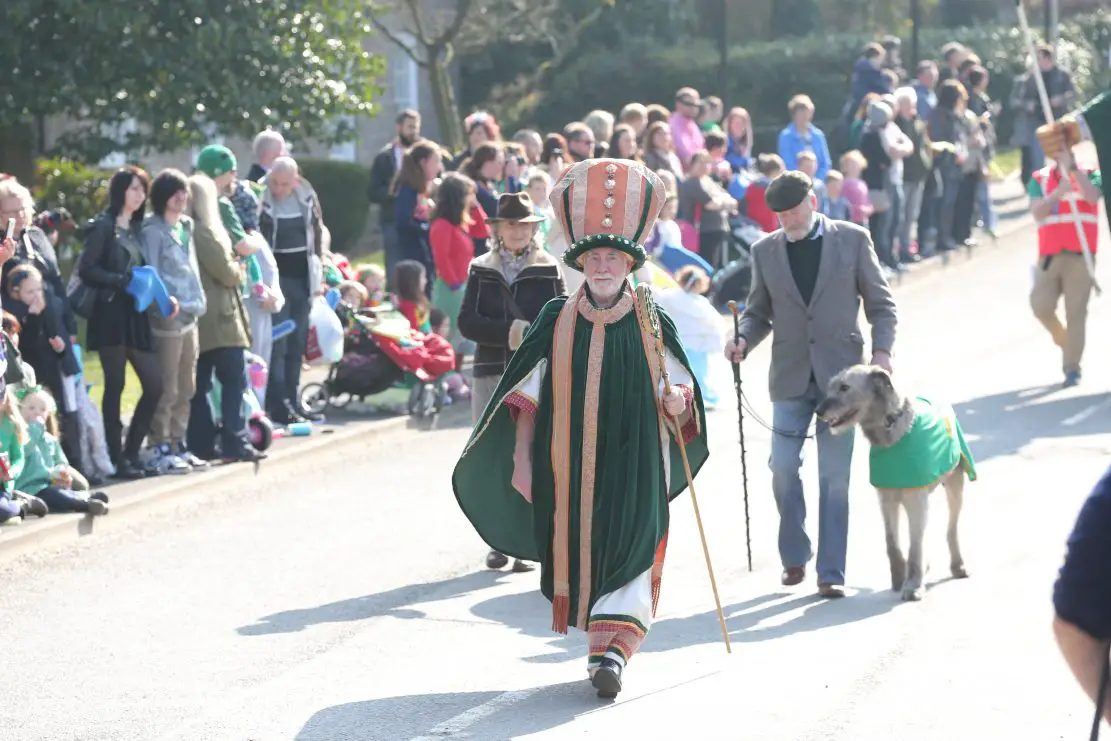 Armagh is at the heart of celebrating the life of Saint Patrick and the 'Home Of Saint Patrick Festival' promises a lively and varied showcase of the best culture, music, song and dance.
Saint Patrick still fascinates as one of the most enduring of all the saints.
Renowned for converting Ireland to Christianity centuries ago, his profile remains iconic and international.
It was in Armagh that Patrick began his Christian mission in Ireland and established the city as the country's spiritual capital.
During the Festival, visitors can explore Armagh County Museum and Armagh Robinson Library which house artefacts, collections, rare books and illuminated manuscripts, which reflect the city's leading role in early Christian Ireland.
When he visited Armagh, Saint Patrick called it his 'sweet hill', and founded his first large stone church in 445AD. The ecclesiastical capital of Ireland, Armagh has two cathedrals bearing his name – The Church Of Ireland Cathedral on Sally Hill, and on the opposite hill the twin-spired Catholic Saint Patrick's Cathedral.
The Cathedrals are a celebration of Patrick's life, legacy and mission. Saint Patrick is believed to have died in the 5th century on 17 March but his influence and impact continues to be felt within the landscapes, culture and people of Armagh.
A place chosen by Saint Patrick: ancient, unique, nurturing and poignant.
Jam Packed St. Patrick's Weekend in Armagh
Friday 15th March
St. Patricks Lecture – St. Patrick, a role model for youth.
Join the Primates of the two principal churches in Ireland, Archbishop Richard Clarke and Archbishop Eamon Martin, as they discuss what St Patrick means to them in a 21st Century Context and how his words continue to resonate across the globe. Compere for this event is Broadcaster Sarah Clarke.
An Evening with Brian Finnegan & Friends
Bringing folk and traditional music back to his roots and fresh from a collaboration with Ed Sheeran on his album Divide. Brian has assembled a thrilling line up for The Home of Saint Patrick Festival in Armagh featuring his former Kan bandmates, Aidan O'Rourke, Ian Stephenson and Jim Goodwin and the sensational Sligo songstress Niamh Farrell. Who all will be playing up a storm at the Church of Ireland Cathedral on Friday 15 March – an event not to be missed.
Saturday 16th March
Procession & Fun Day
With a theme of "Invention & Innovation", celebrate our patron saint with a spectacular display of colour, music, dance and entertainment for all to enjoy as our wonderful procession snakes its way through the city centre.
The procession route is from the Palace Demesne, Irish Street, Ogle Street, Thomas Street, Market Street and English Street, onto Cathedral Road, past the Shambles Market before finishing at the grounds of Cathedral Road Recreation Centre.
The festivities to celebrate the patron saint continue with a family fun afternoon in the Shambles Market. There will be face painting, inflatable games, DJ and a community stage with local artists and groups performing, so there will be an offering of activities all afternoon.
Sunday 17th March
Sunrise with Patrick
Kick off the big day itself bright and early on Sunday, March 17 by enjoying 'Sunrise with Patrick' at Navan Centre & Fort from 5.30am. Join with St. Patrick and through the bursts of early sunlight cast an eye back to what life and faith may have been like before his arrival and his introduction of Christianity to Ireland. Feel captivated with songs, stories, and a hearty breakfast while immersing yourself in the past.
St. Patrick's Greeting
The Primates of All Ireland, Archbishops Clarke and Martin, will also be providing a warm welcome to those commemorating St Patrick's Day itself with a joint lunchtime event in the shared space of The Shambles Yard between the two magnificent Cathedrals in the city centre. This symbolic expression of the unity of the Churches is a reflection of St. Patrick's own journey of unifying the people of this island within Christianity.
St. Patrick's Family Fun Day & Concert
The St Patrick's Day celebrations continue right throughout the afternoon on Sunday with yet another day of free family fun and a concert at The Shambles Yard. Live music, entertainment, and workshops will be sure to enthuse the young (and not so young!). The children will be keep entertained with a host of activities; face painting, inflatable games, paddleboats, go-karts and much more.
Monday 18th March
A Taste of Patrick
From 11-3pm at Navan Centre & Fort, there will be a drop in foraging event taking place. You can have a go at foraging for your food – find it, see how it was cooked and then taste it for a real experience of how food was prepared during the early Christian era St. Patrick's days.
Banbridge: St. Patrick's Family Day
Solitude Park, Banbridge will be filled with fun, laughter and music on Monday 18 March 2019 as Armagh City, Banbridge and Craigavon Borough Council host their annual St Patrick's Family Fun Day. Offering a plentiful pot of golden activities the FREE fun gets underway at 2pm and runs until 4pm with a host of live music, activities and entertainment guaranteed to get you in the mood for a sensational St Patrick's party.
The live music kicks off with the Songbirds bringing their own brand of music to the show. The musical entertainment continues with The Nooks, with their quirky adaptations of modern pop and traditional rock classics and will carry on the musical entertainment until 4pm.
Sign Up To Our Newsletter