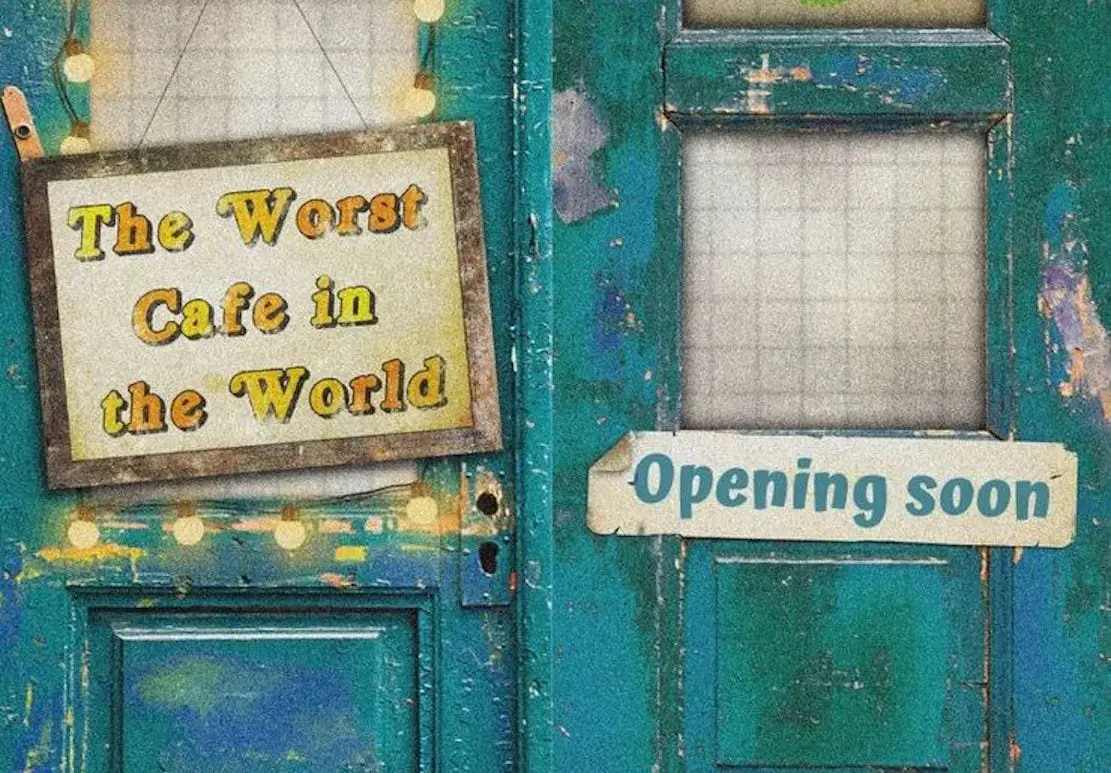 A complete sell-out at Belfast International Festival, book your table, place your orders and experience the gloriously mad 'Worst Café in the World'.
Masquerading as a café. The Worst Café in the World mysteriously appears – signage cracked, you step into another world. The chef's a bit of a mess and the waiting staff.. wait
There's no food on the greasy menu's and the customers are flies on the wall, watching the story unravel in a feast of reality theatre.
Eat first, or after – because at The Worst Café, there is no food, not a latte in sight, and nothing is quite what it seems.
With a full menu of twists and turns, stories come well done or rare with a range of side orders to thicken the plot. As the service goes into meltdown, the staff begin servicing up more than any diner bargain for and customers are immersed in an hour-long reality theatre show.
Pure comedy and pathos, a chaotic foodless venue – The Worst Café in the World is something completely different. Hugely entertaining comedy, and an unmissable event. For people who like their theatre fresh.
If reality TV has a lovechild with theatre, this is it.
Thursday 12th March 2020| 8.00pm – 9.0pm | £10.00/£8.00 | Book Online
Friday 13th March 2020 | 6.00pm – 7.00pm | 8.00pm – 9.00pm | £10.00/£8.00 | Book Online
Saturday 14th March 2020 | 6.00pm – 7.00pm | 8.00pm – 9.00pm | £10.00/£8.00 | Book Online
Please note that seating for this event is strictly limited. Recommended for Ages 12+
Sign Up To Our Newsletter