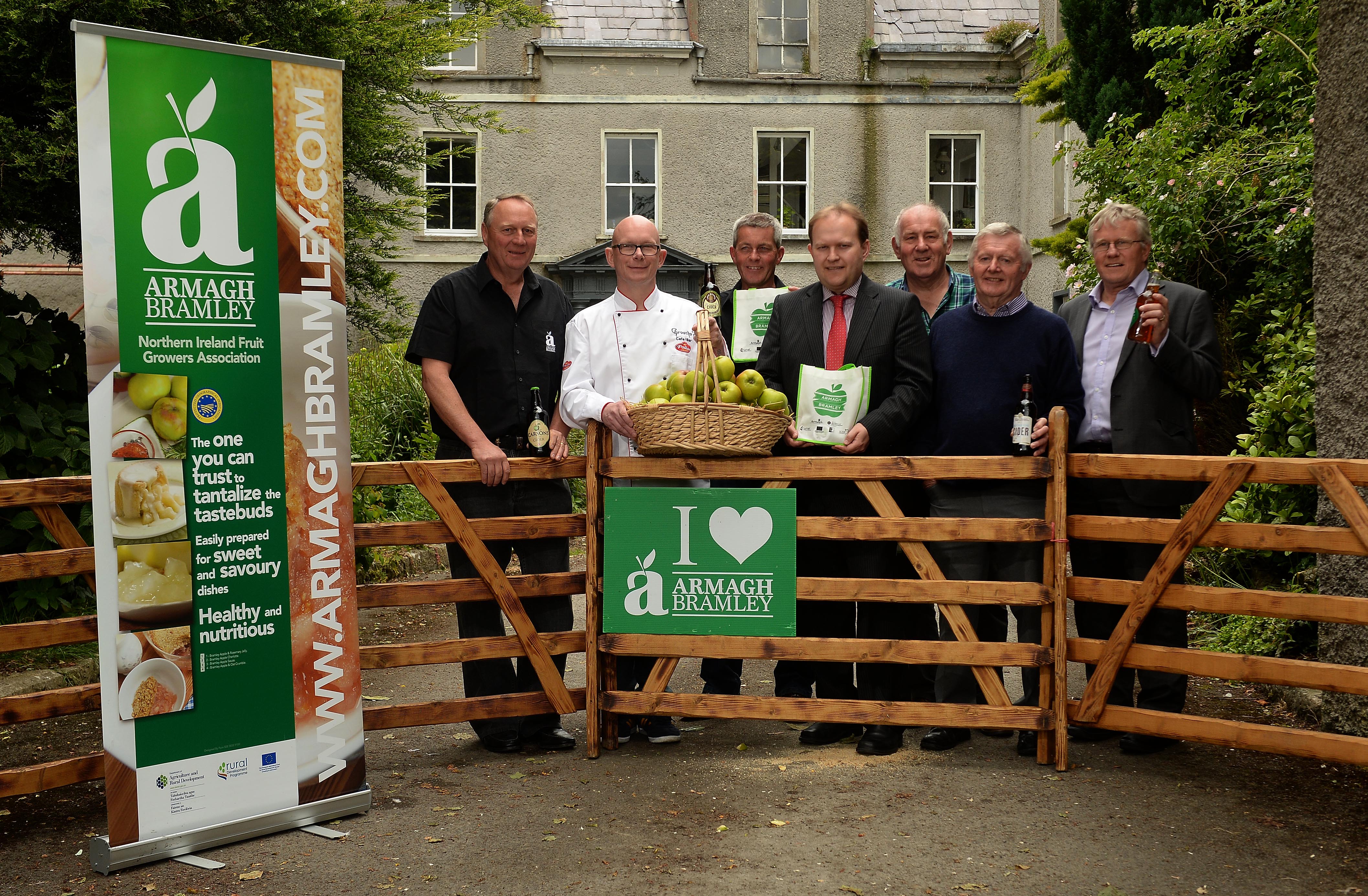 Women and country fayres go hand in hand but it's more than just making pies. And on October 31, Richhill WI members will play a key role in the Richhill Apple Harvest Fayre. President Nuala Turtle tells Eleanor McGillie the WI is much more than just making pies…
On September 16, 1915, a group of women got together which started one of the most powerful organisations in the UK. One hundred years later, the WI continues to bring women from all walks of life together to learn, share, contribute, campaign, and have fun.
In Northern Ireland, The Federation of Women's Institutes was first formed in 1932 when Miss Dorothea Macausland opened the first Institute in Garvagh with a second being set up in Newcastle shortly afterwards.
And undoubtedly, the Women's Institute is still as active in our towns and villages as it was all those years ago.
Nuala Turtle is this year's President of Richhill WI. Nuala has a busy year ahead in her presidency with one of the biggest events in the village's annual calendar taking place next month- the Richhill Apple Harvest Fayre.
Dr Howard Hastings OBE last year described it as an event which "celebrates the Bramley Apple and allows the people of Armagh to unlock authentic stories about the county's heritage, culture and traditions".
Richhill WI is a key element of these authentic stories.
"Country women play a very powerful role in our society," explained Nuala. "We range from being housewives, mothers, grandmothers, business women and entrepreneurs. Our age range is varied and being in the WI means much more than just making pies.
"The Richhill Apple Harvest Fayre is a perfect example. This is a community event which showcases our village and shows the level of engagement and participation in our community. Everyone comes together to ensure this event is attractive for visitors which encourages tourism in our area, we plan to ensure everyone enjoys themselves while they are here and we ensure that what we display on the day is representative of the fine foods and drinks produced in our county.
"Our women work extremely hard with the fayre's committee to ensure that all objectives are met. The fayre attracted over 2,000 people last year and we are hoping for more this year which of course is special because it is the centenary of the National Federation of Women's Institutes."
The power of the Women's Institute was brought into our living rooms this year on BBC's Great British Menu where chefs fought it out for the chance to cook at a glorious banquet at London's Drapers Hall to make the centenary of the WI.
The challenge was to produce 21st-century dishes which honour the custodians of first-class home cooking and pay tribute to the generations of women who have helped make Britain the great culinary nation it is today.
Richhill WI played a very special role in the Great British Menu this year.
Nuala said: "At the beginning of September, we featured on the Great British Menu which was fantastic. Last year's president Sybil McNally did a fantastic job showcasing the work we do here in the village. The film crew were here last year with chef Chris McGowan who was championing our Armagh Bramley on national TV and while this was being screened, the women here are busy working hard behind the scenes to make this year's event even more special.
"Being in the Women's Institute is much more than just making pies – although our pies are delicious and we have some very talented people in our Institute. But the interest in community events such as this is phenomenal.
"But as well as that, our women are helping celebrate the end of the harvest and the vital role our food and drink producers play. What this represents is fantastic and we always look forward to the year ahead when hopefully our farmers are blessed with another good harvest."
Looking beyond the Richhill Apple Harvest Fayre, there is a lot of work to be done in the village. Richhill WI is one of a few in Northern Ireland which owns its own building – and that comes with a lot of work and responsibility.
Nuala said: "This year we have so much work to do in preserving our building. There is a programme of works about to start which will help restore our beautiful building which is in a prominent site in the village.
"But our committee is good fun. All of the women look forward to getting involved in a range of projects. Everyone has different skills so be that taking part in Christmas Lights celebrations, singing in choirs, sitting in planning meetings for construction works or making pies for our fayre, the Women's Institute is a fantastic way of bringing women together. The work we do is very relevant and our contribution today carries through the same ethos which was determined 100 years ago."
To see the Richhill WI in action – you are invited to attend the Richhill Apple Harvest Fayre on October 31, in The Square Richhill from 10am-4pm. Visit www.richhillfayre.com for more information.
Picture: Hamilton Loney, Mervyn Steenson, Nathan Loney, Councillor Gareth Wilson, Barry Gracey, Des Kitrick and Keith Gilmore at the launch of the 2015 Richhill Apple Harvest Fayre.
Read more news:
Armagh 2002 All-Ireland winning team members supporting ICU fundraiser
Milford widow renews emotional appeal for return of husband's stolen ring
Multi-million pound projects at 'advanced stage' – but more progress due!
Police say local businesses have fallen victim to UK-wide credit card scam
New Order to harmonise dog fouling penalties takes effect from today
Major retail investment proposed for south Armagh village
Sign Up To Our Newsletter