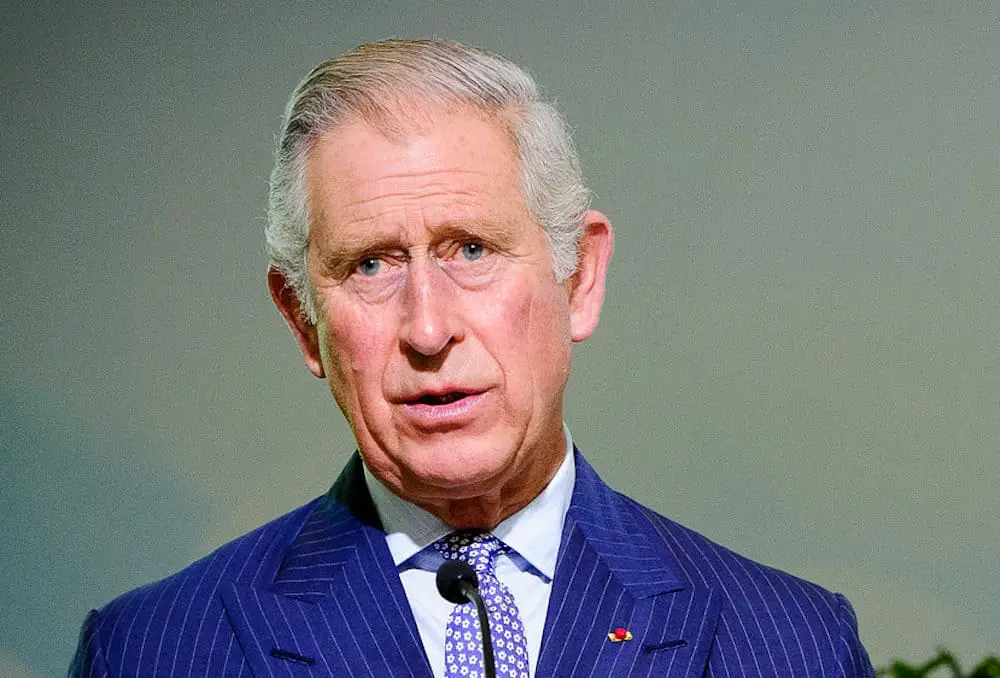 As the day of King Charles III's coronation approaches, on Saturday, May 6, many across the county are putting the final touches on their planned celebrations. Cakes have been purchased, drinks tucked away and BBQs wrestled out of hibernation; the day will likely see street parties break out in joyous commemoration throughout our towns and city.
However, if the idea of hosting your own party has you feeling less than festive, but you can't quite let the day slip away without acknowledgment, there are plenty of fun-packed community events planned with open invitations…
Rectory Community Action Group – King Charles III Coronation Party
With thanks to their founders, Rectory Community Action Group are celebrating King Charles III coronation on May 6, 2023 outside Regenerate building, Ardress Park, Portadown from 2pm-4pm. The party promises fun and games for all, as well as a, sensory safe space.
This is a free event.
Come along and join in the fun!
---
Thomas Street Methodist Church Coronation Fun Day
Thomas Street Methodist Church, Portadown invite one and all to join them for their Coronation fun day on Monday May 8, from 12 to 2pm.
Enjoy afternoon tea, bouncy castle, kids arts and crafts and a family BBQ with prizes given on the day for the best dressed King and Queen!
All ages welcome.
---
Armagh Coronation Social 
On Friday May 5, as part of the 'Kings Coronation Bank Holiday Weekend' Armagh Orange Hall will be hosting a social! Doors open at 10pm.
The theme is Red, White and Blue!
The event is for age 16 and over, anyone without identification may be refused entry.
---
Moira Picnic in the Park
You are invited to Moira Park for a delightful Coronation Picnic on Monday May 8, from 2pm to 4pm.
Revelers can enjoy lawn games, face painting, balloon modelling, light refreshments, live music performances and fun for all!
Please note that you must reserve your spot by booking your tickets on Eventbrite and that blanket spots are available on a first-come, first-served basis.
---
King Charles Petting Day
The King Charles Cavaliers and friends are looking forward to being back at the Boulevard Banbridge to celebrate the Coronation of King Charles.
They've had their courtiers working behind the scenes to create their coronation robes and crowns and there will be an opportunity to have your picture with the real King Charles.
The fun awaits in Unit 64. Donation on the door towards their vet bills.
---
Killylea Community BBQ
Start the celebrations by coming along to the Killylea King's Coronation Party.
The event includes entertainment from 1st Killylea Girl Guiding Choir, local Country singing star, Sharon Whitcroft and children's entertainment including face painting.
Tickets available from select vestry members or by contact through the St. Mark's Parish Church Facebook page.
---
Caledon Estate Live Stream
Caledon Estate are hosting a public community event for the Coronation of King Charles III.
This event will take place in the Mill Field in Caledon Village and the Coronation will be live streamed on a big screen, bring a rug and a picnic, or choose to eat from some of the vendors on site, bouncy castles and ice cream for the kids entertainment!
---
Community Coronation Celebrations
Tannaghmore Ladies Club presents a day of celebrations on May 6, 2023 from 10am at Tannaghmore Orange Hall.
There will be live coverage of the King's coronation, live music and entertainment for all the family, food and drinks, fancy dress competition and kids' entertainment including magic show and crafts.
---
Coronation Celebrations Planned for Bessbrook Town Hall
A Big Screen King's Coronation event is taking place in Bessbrook Town Hall on Saturday, May 6. Everyone is welcome from 10.30am to view the festivities on the Big Screen. The screening will be followed by some refreshments and family entertainment.
This will be a family friendly day to enjoy and is a free event for all residents across the Council district.
---
Donacloney Coronation Event
Donacloney Events Team are hosting a huge event in the village on Saturday to mark the coronation of King Charles lll .
On the village green there will be a Giant LED screen which will stream all the proceedings live. Alongside the event, the children will be kept entertained with a mini funfair, arts and crafts, face painting, and walkabout actors (King and Queen).
After the coronation the party starts with a live band on stage . There are lots happening and everyone locally can join in the celebration and make it a day to remember for years to come.
Guests are encouraged to bring their own chairs but picnic blankets will be provided, and if the weather isn't kind there is a huge marquee to keep everyone dry.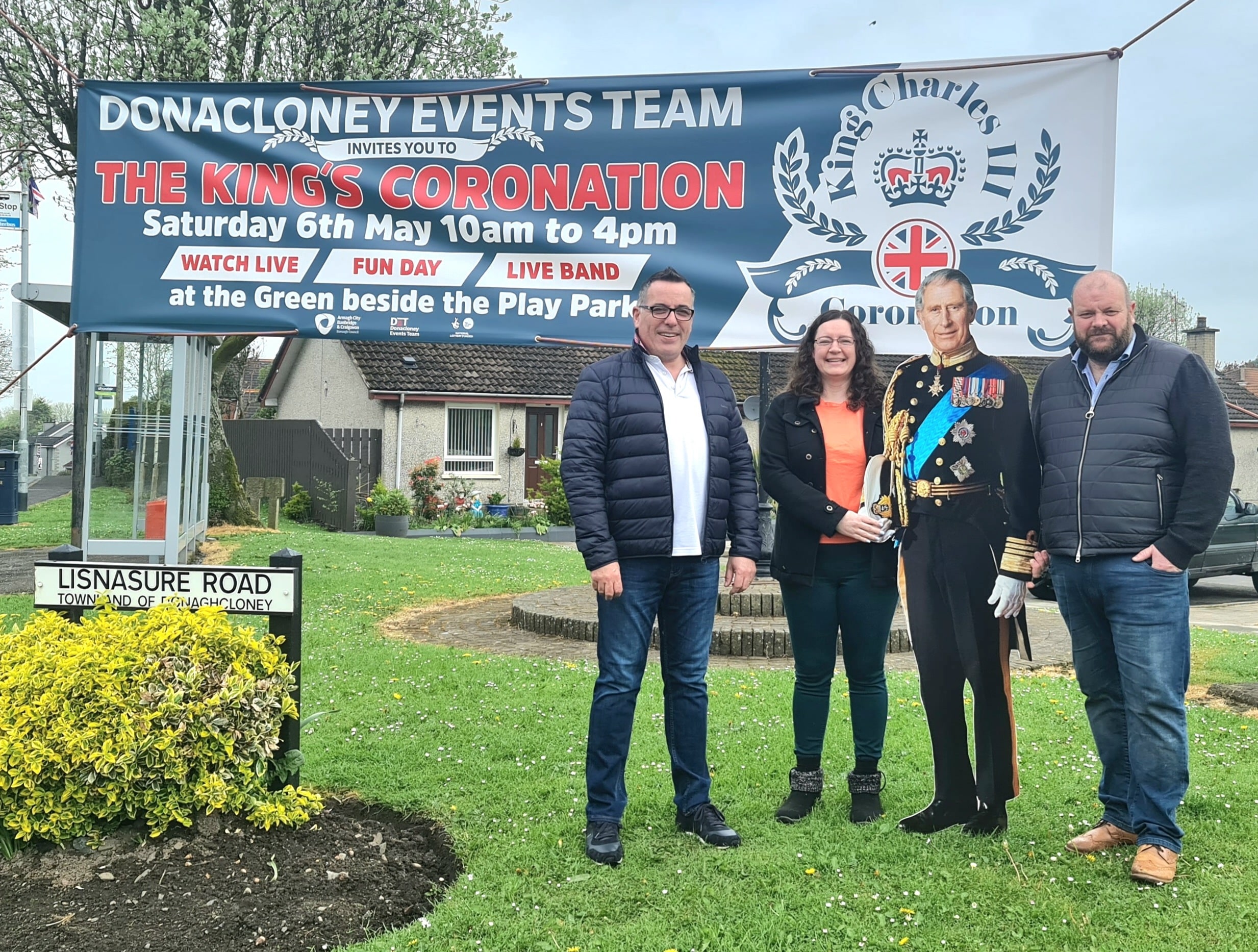 ---
Milford Coronation Celebrations
Milford Community Centre are hosting a kid's fun night on Thursday, May 4 at the Linen Green/William Street area of Milford.
The free event will take place from 6:30pm to 8-30pm and will include games, music, bouncy castles, a penalty kick shoot out, face and nail painting and an obstacle course.
Sign Up To Our Newsletter