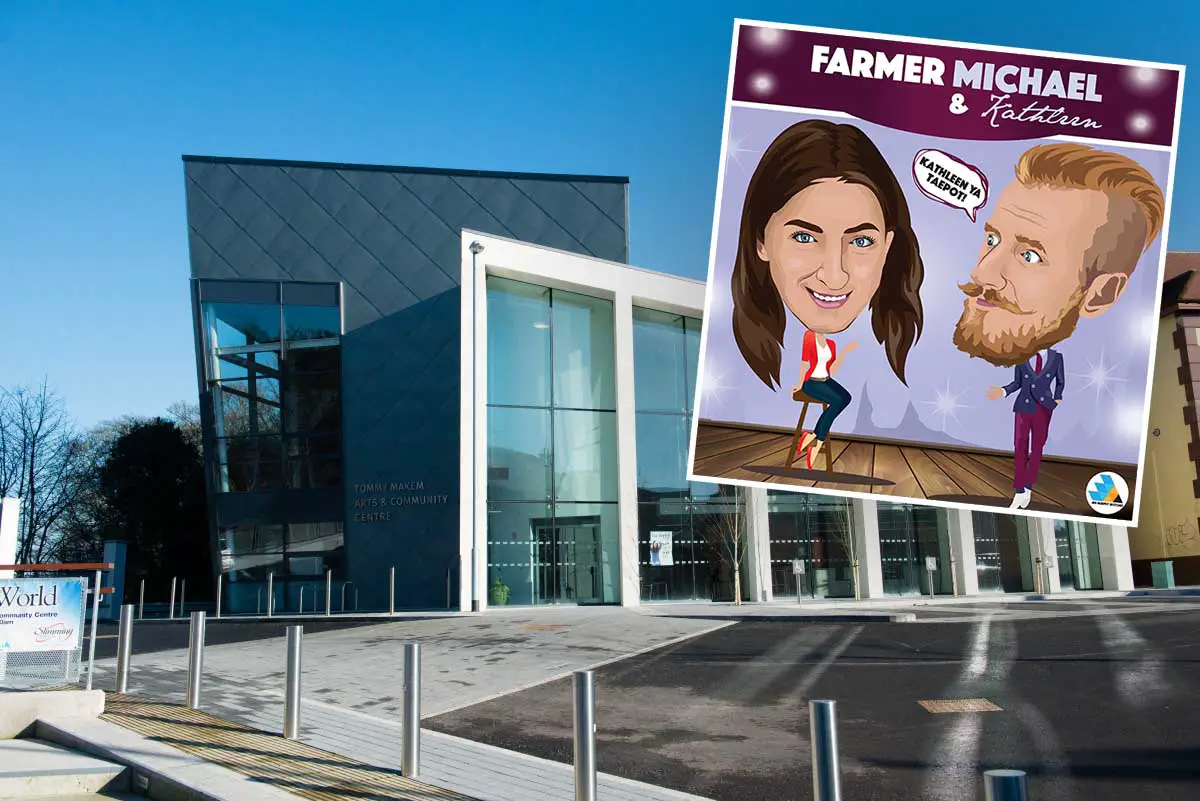 The Tae Pot Tour comes to the Tommy Makem Arts Centre in Keady later this month.
The show features internet viral sensations Farmer Michael and Kathleen acting out their famous sketches alongside a number of other well-known comedians – impressionist Shane Cunningham, 'Show Me The Funny' winner Johnny Graham and comedic storyteller Paul David Murphy.
Enjoy a culchie night out with Farmer Michael and his long suffering wife Kathleen as they discuss all well known world topics – from Donald Trump, to Caitlyn Jenner, Leo Varadkar to Lady GaGa, and a couple of their well known cover songs too.
After only two years on the comedy scene, Stevo and Sinéad have gathered a following of over 167,000 people worldwide, and over two million views on some of their sketches.
The King & Queen of farming satire may offend some but aren't planning on quitting any time soon!
As featured on RTE, TV3s Six O Clock Show, CNN and FOXtv.
The show begins at 7pm on Friday, September 29.
Tickets on sale from Linda Nugent, Peter Slevin, at the TMAC, or via Eventbrite on this link.
*Contains strong language and sexual references.*
Sign Up To Our Newsletter