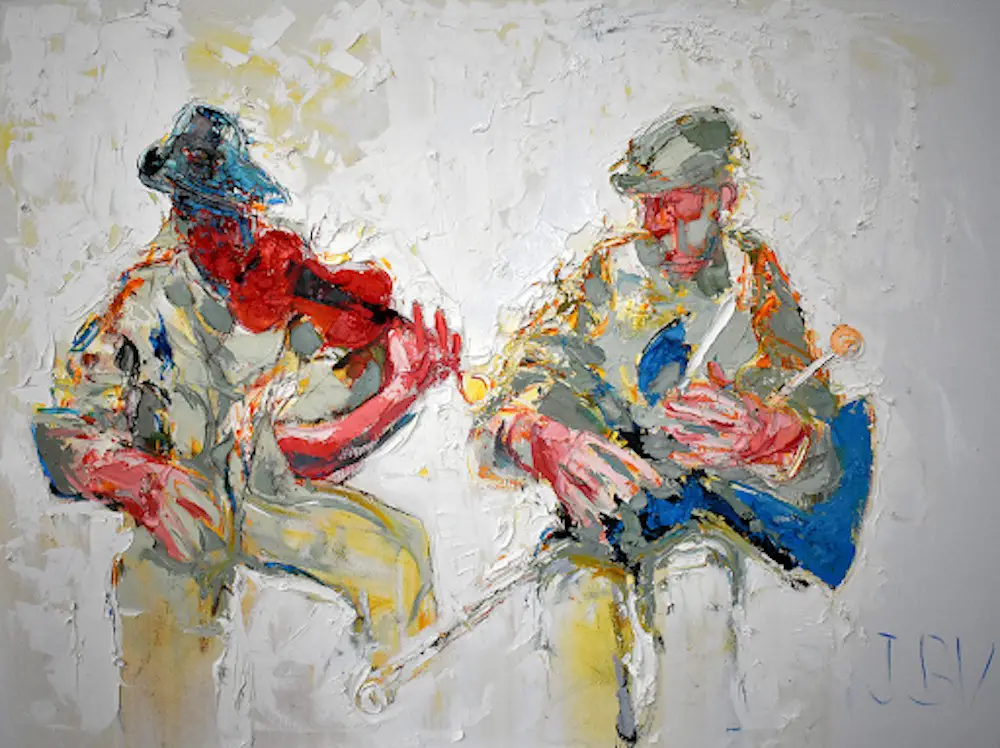 Vallely@80 is a major retrospective of international and award-winning artist JB. Vallely, revisiting his drawings and oil paintings covering almost 63 years as well as new work completed during his 80th year.
His largest solo exhibition of work since his major retrospective at the Market Place Gallery, in his birth city of Armagh (2000).
This exhibition also includes his collection permanently displayed in the Archbishops Palace, Armagh covering most of Vallely' s life as a painter and his collection of religious Art on permanent display at Benburb Priory, dating from the early to mid-1960's.
Valley's subject matter depicts rural Irish themes, including its strong traditions of which he is passionate about on a personal level. Music, sport, mythology, history and culture feature predominantly in his paintings. He has produced a vast number of pieces over his career, exhibiting regularly at galleries in Belfast, Dublin, Derry and Armagh with occasional exhibitions in Italy, Wexford, London, Scotland and Galway.
Vallely@80 can be viewed at three locations across Armagh, with new works and the artist's private collection exhibited at the Market Place Gallery.
JB Vallely Retrospective | Market Place Gallery | Archbishops Palace | Benburb Priory
20 Nov '21 – 15 Jan '22 | GALLERY & FOYER WALLS
Sign Up To Our Newsletter