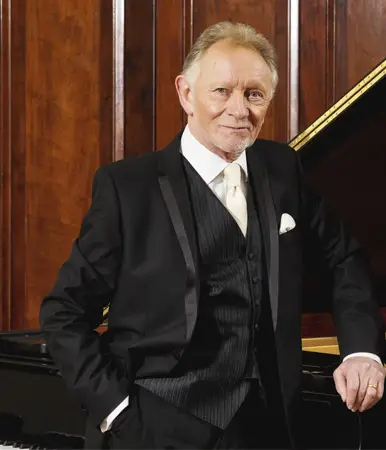 Phil Coulter is one of Ireland's best known and most iconic singer songwriter and producer with a career that not only spans the years, crosses generations, but has reached far across the world, from performing at The White House, playing live to 600,000 people on Capitol Hill (Washington DC), marching at the head of the St Patrick's Day Parade in New York to Royal command performances from Japan to Finland and this is just the tip of an extraordinary professional iceberg.
Phil Coulter has recorded with the greatest artistes in the business, had multiple hits, has a catalogue of albums. His music remains timeless and is a symbol of his remarkable talent.
Coulter has raked up 23 platinum discs, 39 gold discs, 52 silver discs, two Grand Prix Eurovision awards; five Ivor Novello Awards, which includes Songwriter of the Year; three American Society of Composers, Authors and Publishers awards; a Grammy Nomination; a Meteor Award, a National Entertainment Award and a Rose d'or d'Antibes.
Saturday February 12, 2022
8pm | £28.00
To view other events click here 
Sign Up To Our Newsletter