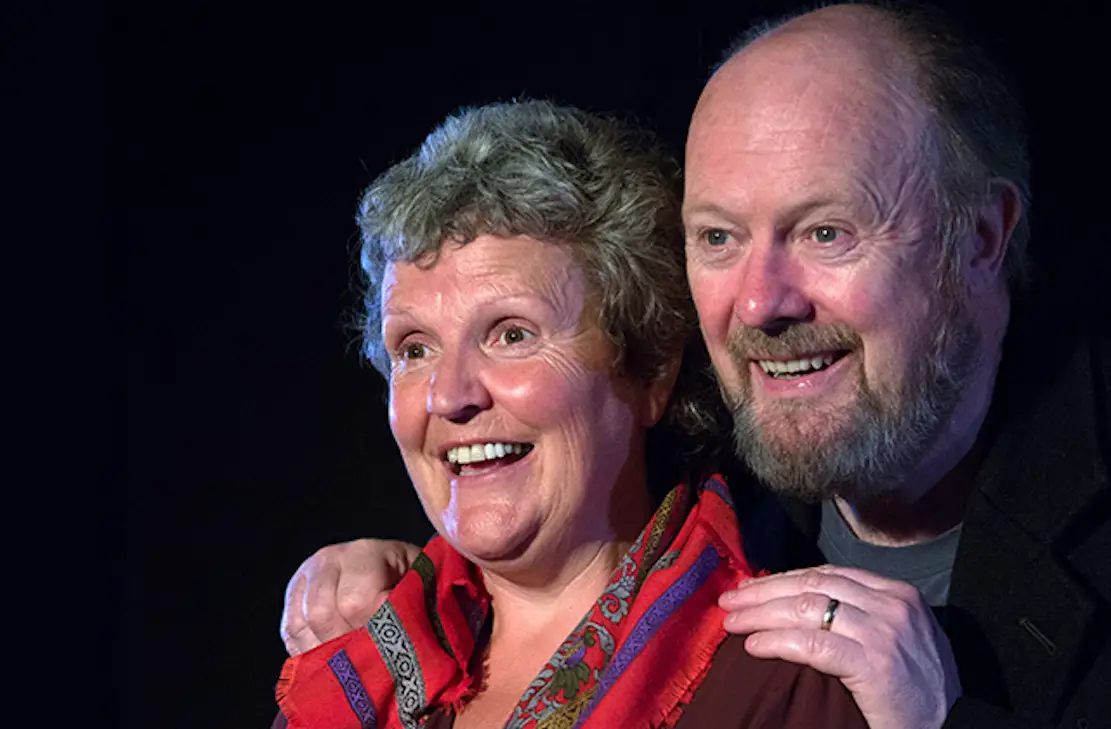 A love story about a couple in a happy marriage, learning to live with Alzheimer's disease.
Tom and Trish have just celebrated their Silver Wedding Anniversary. But what happens when Tom wakes up with a strange woman beside him and she tells him she's his wife?
Inspired by co-creator Rose Henderson's Dad, who had Alzheimer's and couldn't remember he had cancer, 'Take Off Your Cornflakes' is a heartfelt comedy drama full of tears, joy and laughter and some of the best 'Dad Jokes' you've ever heard. You will laugh, you may cry, but you will find a tender story of the true meaning of love.
'…there's a charm and ease, and an irresistible chemistry between Nolan and Henderson that is utterly enchanting… Hats off to Pat Nolan and Rose Henderson for crafting a work of such sensitivity and relevance, giving voice and immediacy to the experience of those afflicted by Alzheimer's' **** The Arts Review
'This production offers an honest and heartfelt portrayal of living with Alzheimer's' Meg.ie
Market Place Theatre, Armagh | Thursday, May 2 | 8.00pm | £13.50 | £11.50
Become a member
Support local, independent businesses by becoming an independent member.
Become a member