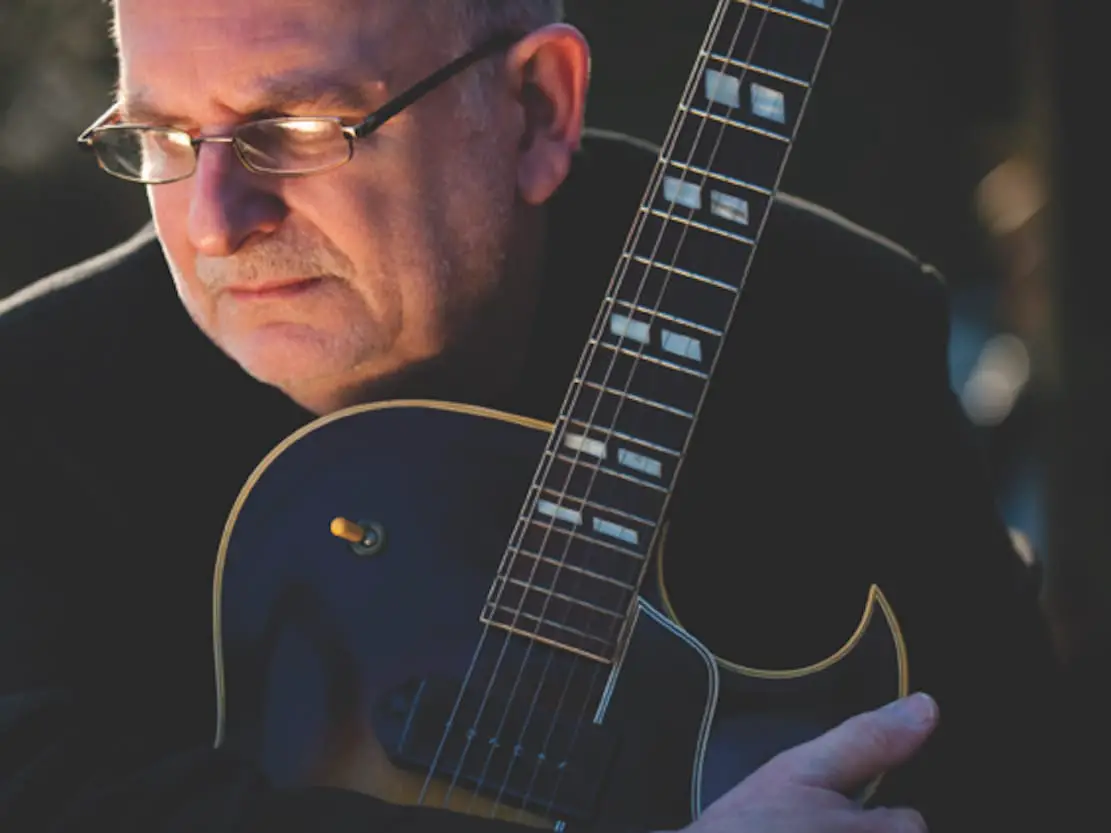 Blues guitar legend Ronnie Greer (main image) brings his powerhouse band back to The Market Place Theatre in Armagh on September 21, featuring some of the finest musicians in the country, including John McCullough on keyboards, Dave Howell on tenor sax, and special guest Ken Haddock on vocals.
Ronnie's searing Chicago blues and jazz influenced guitar playing has been critically acclaimed as world class, and he has shared stages over the past forty years with some of the music's biggest names, including Dr. John, Memphis Slim and Sonny Terry, and Brownie McGhee.
Expect a night of blues, roots and a little jazz-based music, played with style and conviction, by some of the best in the business.
Then on September 26, Dylan Thomas' timeless masterpiece, 'Under Milk Wood' comes to the Market Place.
All sixty-nine ebullient inhabitants are hilariously recreated in an amazing feat of memory and virtuosity by Guy Masterson.
Complemented by a stunning original soundscape, it's bawdy and beautiful, sad and sensual and, through the music of language, leaves indelible, unforgettable images of humanity.
Made famous by Richard Burton's legendary recording in 1954, Guy Masterson brings the entire work to vivid life in this astonishing solo performance. Premiered in 1994, and played over 2000 times all over the world from Swansea to Calcutta, it has enchanted audiences wherever it has played.
Tickets are available from the Theatre Box Office on [028] 3752 1821, or online at www.visitarmagh.com/marketplacetheatre. To keep up-to-date with the latest news at the Market Place Theatre, you can follow us on Facebook (www.facebook.com/marketplacearmagh) and Twitter (www.twitter.com/mptarmagh) where you will find all the latest information, special offers and video previews.
Sign Up To Our Newsletter