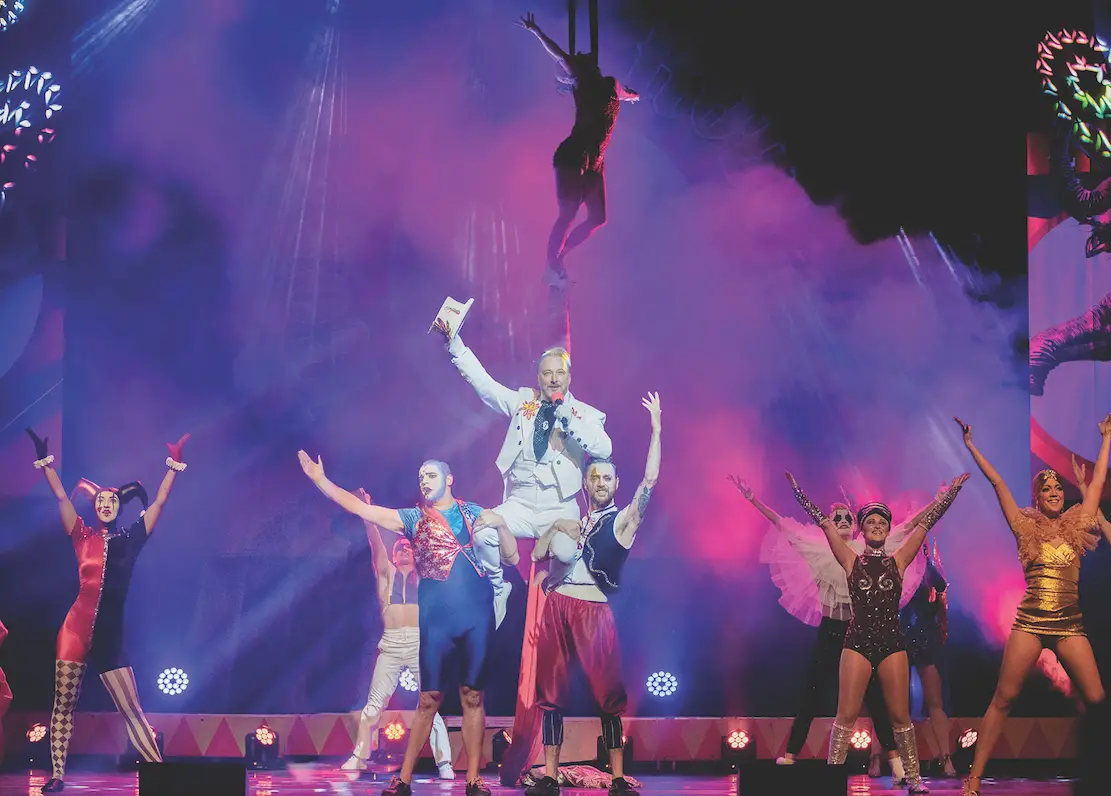 Roll Up Roll Up, The Showman Is Coming to Armagh's Market Place Theatre on Friday, October 18!
With dynamic dancers, singers and multi-talented performers, this show brings high-energy entertainment hosted by internationally renowned Peter Corry, Ireland's Greatest Showman.
Peter Corry combines the passion of Moulin Rouge, the spectacle of Barnum and the magic of The Greatest Showman in this new show, bringing an eclectic mix of iconic songs from 'Somebody to Love', 'Your Song', 'Rise Like a Phoenix', 'The Show Must Go On', 'A Spanish Train' to 'This Is The Greatest Show'.
For over 20 years Peter Corry has performed throughout the world featuring in not only internationally celebrated musicals such as 'Les Miserables' in London's West End and the MGM Las Vegas, but also in many of his own productions throughout Ireland, the UK and Europe.
On Thursday 17 October, the longest running one-person show in Broadway and Las Vegas history, Rob Becker's 'Defending The Caveman', comes to The Market Place, to challenge and demystify the differences between the sexes.
Using psychology, sociology and plain old observational comedy, this outstanding comedy highlights the battle of the sexes – the stereotypical and yet, undisputedly true differences between men and women. 'Defending The Caveman' has become a peacemaker and a celebration of differences between the sexes.
Starring the hysterically funny stand-up comedian, Tom O'Mahony, the Oliver Award winning show, 'Defending The Caveman' has won the hearts of millions across the globe.
Tickets are available from the Theatre Box Office on [028] 3752 1821, or online at www.visitarmagh.com/marketplacetheatre. To keep up-to-date with the latest news at the Market Place Theatre, you can follow us on Facebook (www.facebook.com/marketplacearmagh) and Twitter (www.twitter.com/mptarmagh) where you will find all the latest information, special offers and video previews.
Sign Up To Our Newsletter